Art-Venture Magazine No.265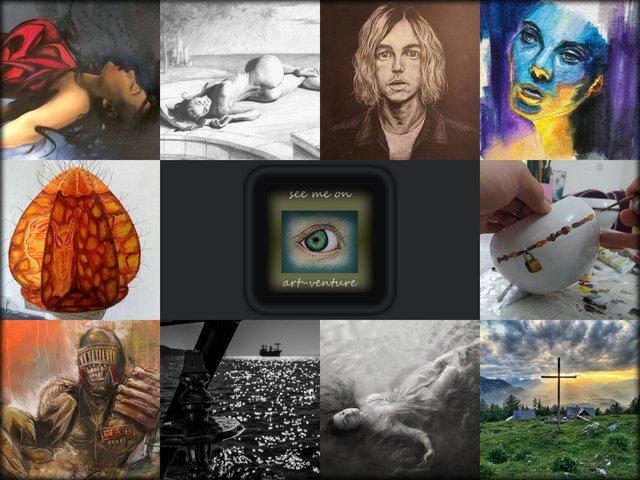 No.265
---
Hello my dear Steemians and Art Fans,
This is a project to support young artists of traditional Art and photography on Steem.
*
After finishing the Macro Photography contest we are back to our magazine today. There is not much to tell but to remind you all that we are around and working daily on searching for Visual Art posts. Our today's picks.
---
Now enjoy the Magazine
---
*

Today's selected Artist
Watercolor Painting: Hot N Cold by @aishwarya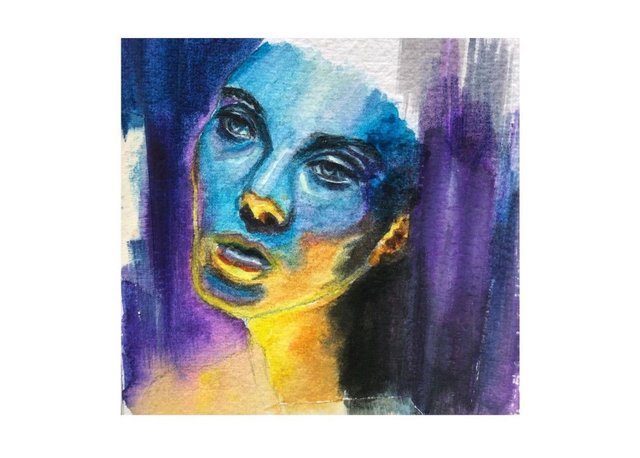 @aishwarya presented her watercolor portrait. When you work with watercolor you should not concentrate on natural colors but try to experiment and use unusual ones. The feature of watercolor due to transparency to give such gentle touch and transmit mystery. Nicely used the combination of colors.
*

"Der wunderschönste Sonnenuntergang? The most beautiful sunset ever?" by @weitblicker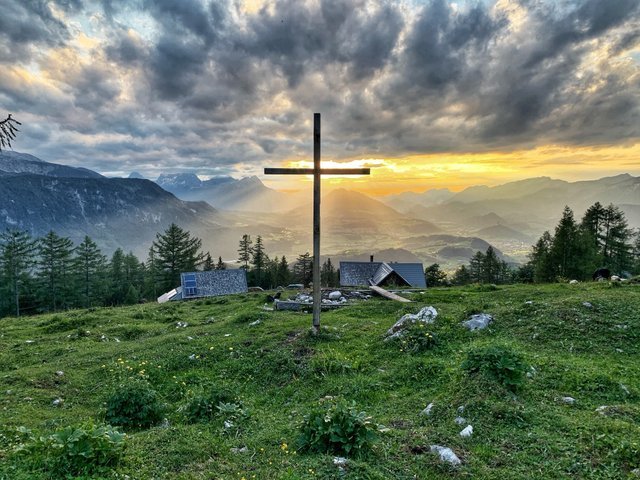 @weitblicker has taken us to beautiful fairy tale scenery of Phyrn-Priel mountains in Upper Austria. Beauty of evening sky with last sun rays and clouds absolutely a dream.
*

"water" by @amaciunas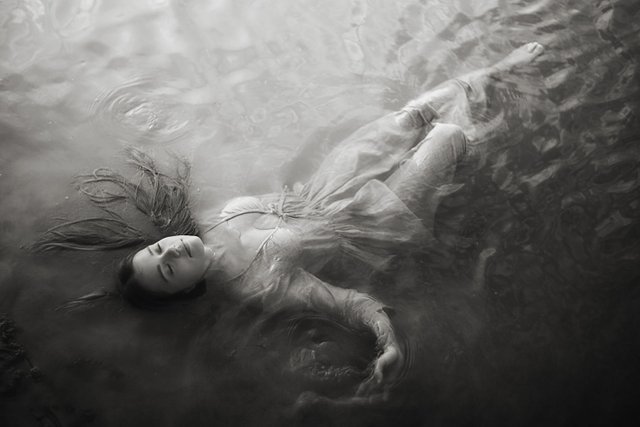 @amaciunas shows what we can achieve using the magic of water and beauty of a model.
*

"Red Sea, Jordanian travel view" by @lightcaptured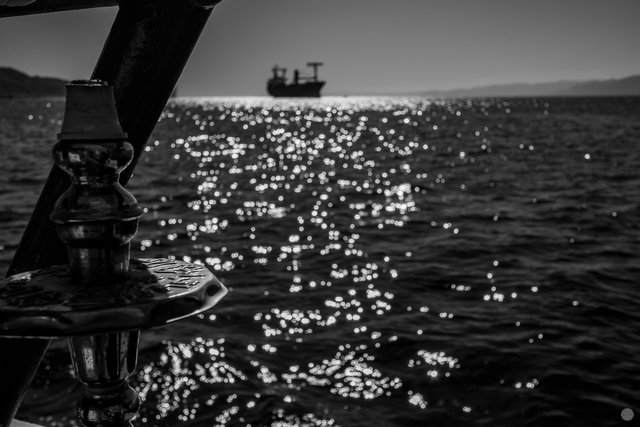 @lightcaptured Captured the view while on boat sailing in Red Sea during the photo-travel to Jordan. Endless sea and such reflection on water surface.
*

"Drawing of Kellin Quinn" by @wfrasunku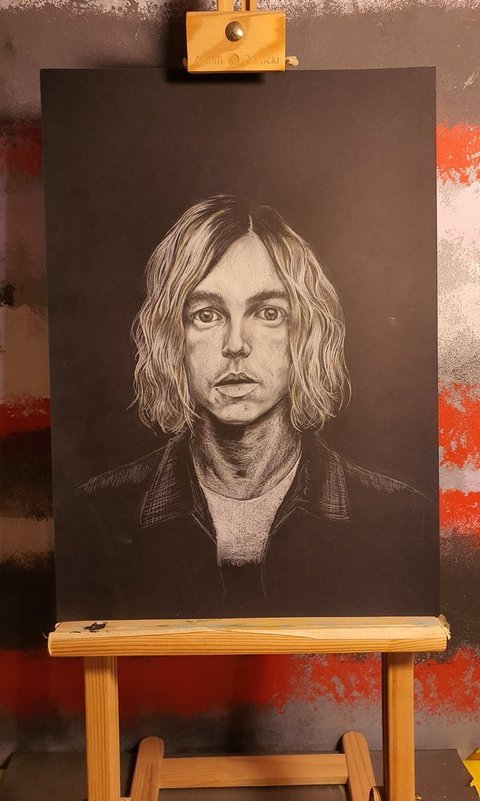 @wfrasunku nice drawing of Kellin Quinn. Like that portrait drawn in white on a dark background
*

"Relaxing Outdoors Summer" by @leoplaw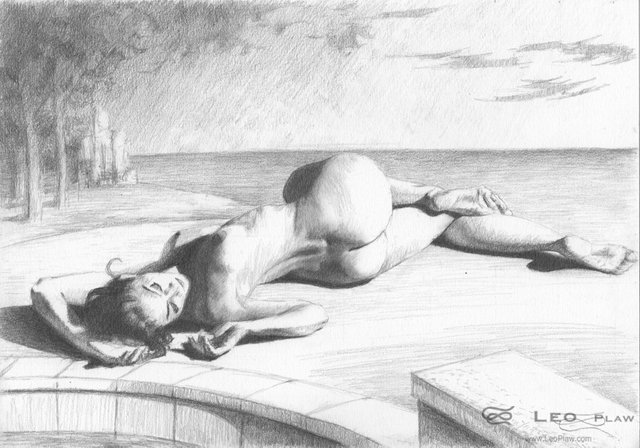 @leoplaw with beautiful drawing of a beauty of nude model but also he used the time for practising. In order to keep our skills up we all have to regular practising that sometimes I really forget :)
*

"Painting on pots" by @khodadadpoor.art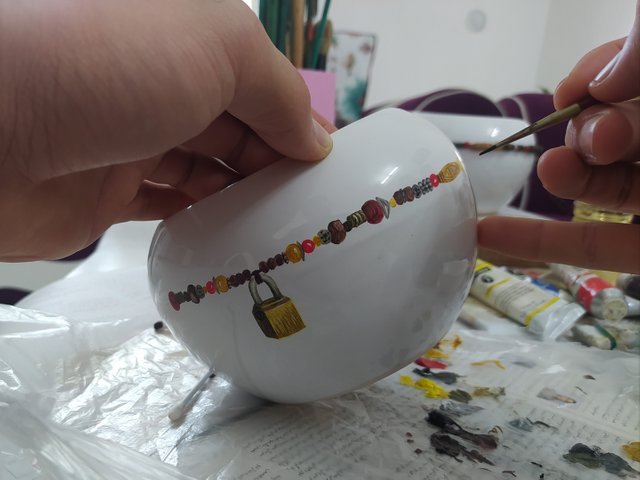 @khodadadpoor.art needed to paint a little souvenir for his friend. White pot and necklace with lock with Oil paints. Lock at the painting and next to it the real necklace there is almost no difference :)
*

"Pareidolia - Judge Death" by @piotrgrafik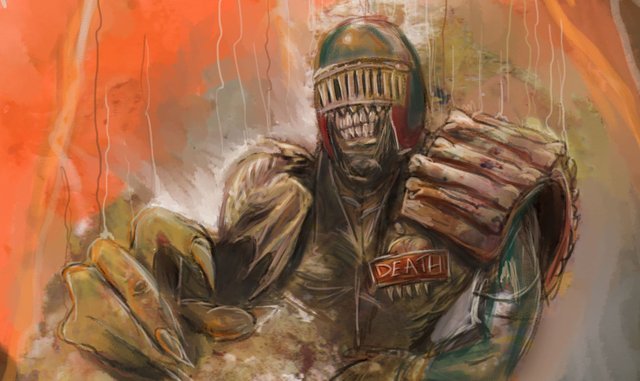 @piotrgrafik with digital painting of Judge Death in time lapse. It is worse to see how the process of work is going and from mix of colours you starting to see the features of the character.
*

"Obra: El Diablo está en el corazón" by @irenenavarroart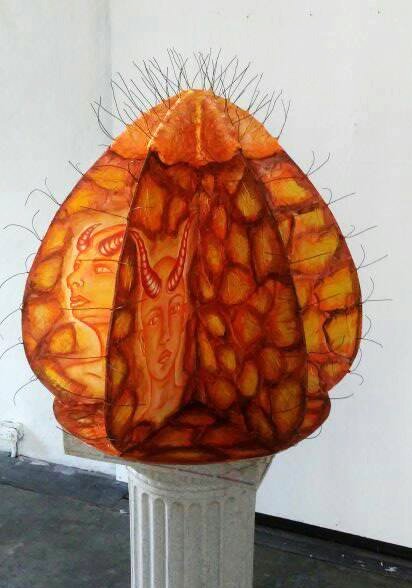 @irenenavarroart with here create of El Diablo está en el corazón-The Devil is in the heart.
*

"Time lapse with The Mes Hall" by @zimernyc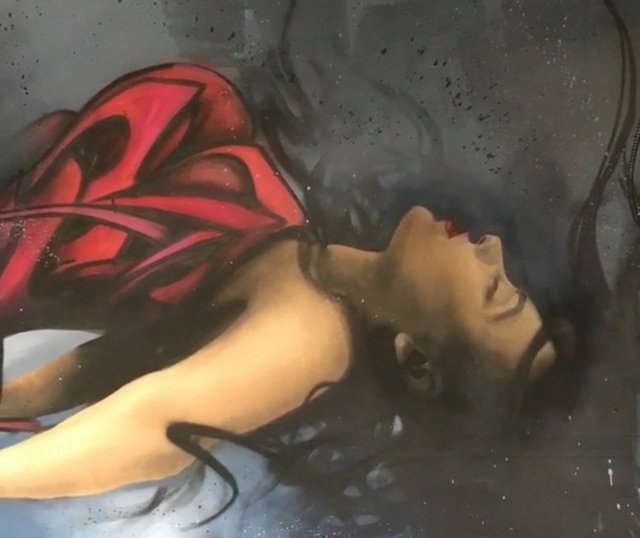 @zimernyc shows how you can turn ordinary wall into the Art :)
*
Your contribution would greatly appreciated,Sincerely,
@stef1 and @myskye

*
---

If you would like to delegate to the Art-Venture Project you can do so by clicking on the following links:
50 SP
100 SP
250 SP
500 SP
1000 SP
3000 SP
---
---
---
our Supporters
---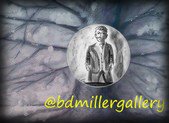 .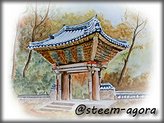 .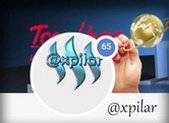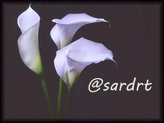 .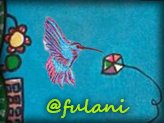 ---