WINNERS of @Art-Venture Art contest: "Halloween"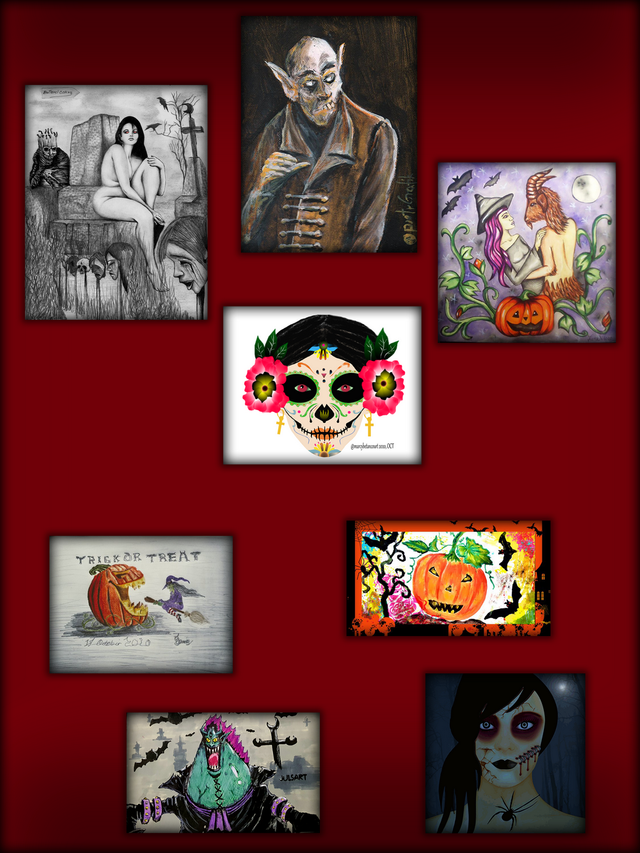 WINNERS of @Art-Venture Art contest: "Halloween"
*
Hello my dear Steemians and Art Fans,
The @Art-Venture traditional Art contest: "Halloween" came successfully to the end on 18 /10/ 2020, 12 PM Central European Time (CET)
First of all we would like to thank all the participants for their interest in our contest and letting your fantasy go and surprising us with your works.
This time after the enquiry from one of the user we decided to include Digital Art too.
While going through the submission we checked if the works comply with the rules of contests but also if the users using tutorials or any references then the sources need to be cited.
Before we start we would like to thank our Sponsors:
---
Sponsors:
---
---
The Prizes:
---
We decided to add one more prize to honourable mentioning so instead of 3 there will be 4 prizes
The First prize 50 Steem

The Second prize 40 Steem

The Third prize 30 Steem

The Fourth prize 25 Steem

4 x 15 Steem
*

Winners of Traditional Art Contest: "Autumn"
*
First place goes to @piotrgrafik: 50 Steem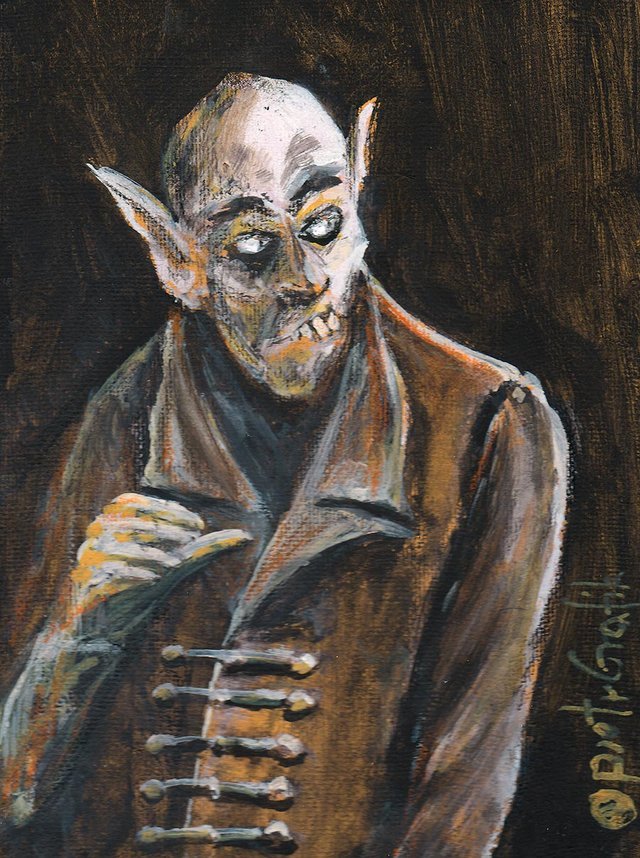 Piotr presented the first movie vampire (Nosferatu , 1922) it is amazing how much time gone since then but even now we love to come back to the route of horror. What I like in his work is the way how he presented the painting stages. As an artist myself I am very keen to know how other people do their works and of course having black and white movie he created so well the best colors fitting to this character.

Second place goes to @betzaelcorvo 40 Steem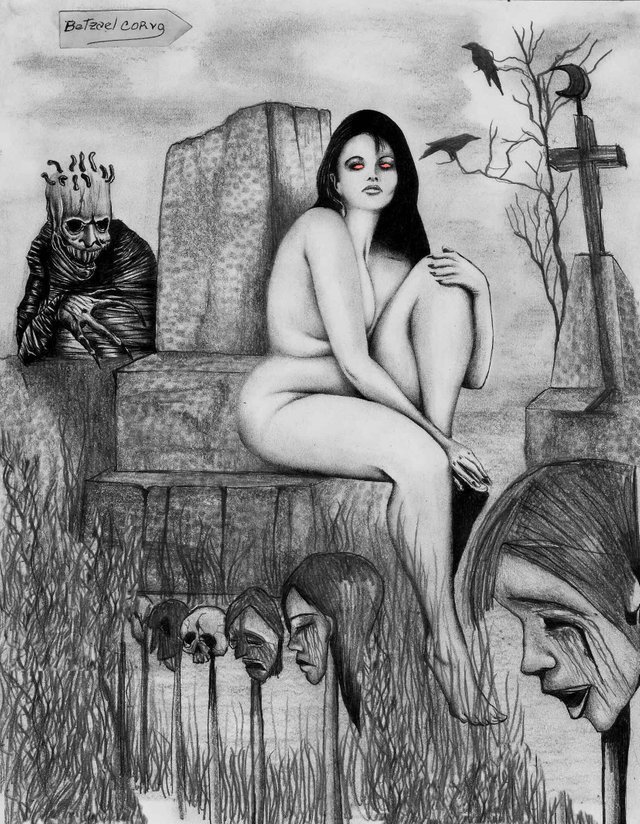 What I like in @betzaelcorvo is his positive attitude and hard working. He is one of the user who really created his reputation with beautiful Artworks, that has a typical style. For Halloween he created such composition that brings us to cemetery where on Halloween everything can happen and dark world can wake up to life. As always perfect drawing, beauty of woman that can even overpower the creatures from dark side.

Third place goes to @irenenavarroart : 30 Steem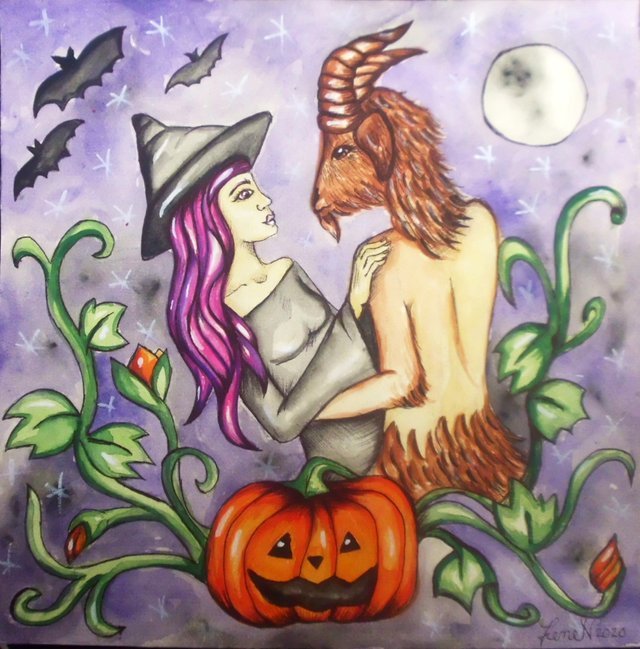 Irene presented another beautiful composition to the Halloween contest "Dancing with Pan". She says that she dedicated it to Samhain is a Gaelic festival marking the end of the harvest season and the beginning of winter or the "darker half" of the year. Traditionally, it is celebrated from 31 October to 1 November. That is why it fits very well to Halloween. Witch and a God Pan, beautifully done!

Forth place goes to @marcybetancourt : 25 Steem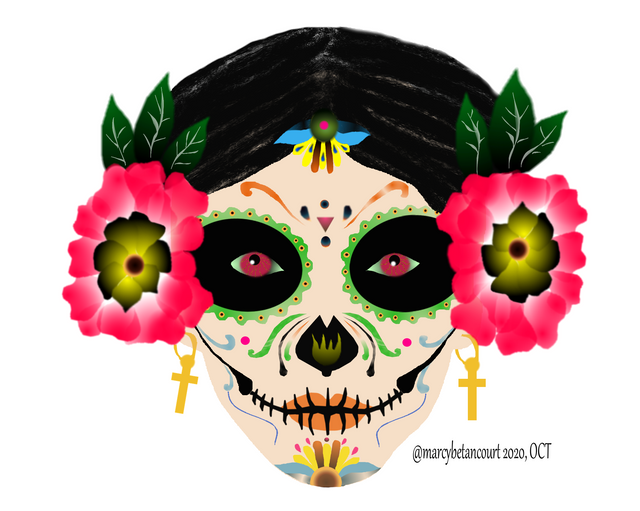 @marcybetancourt presented Makeup for Day of the Dead that she created with digital tools, being a beginner in using digital tool it is difficult and time consuming but she did very well and the face painting looks very well decoration for any Halloween party

---
4x Honorable mentioning 15 Steem
---
🧡Art-Venture Art contest: "Halloween" My entry 'Pumpkin Boo' by @theia7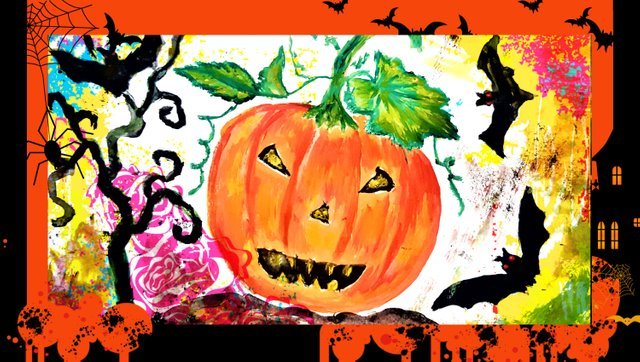 @Theia07 presented symbol of Halloween decorated Pumpkins. Great combination of acrylic paints and digital tools to create "Pumpkin Boo". That immediately brings me to cchildhood and all the excitement around the decoration for our house.
*
ArtVenture Contest: GECKO MORIA OF ONE PIECE 1000 Shadows Form by @julsart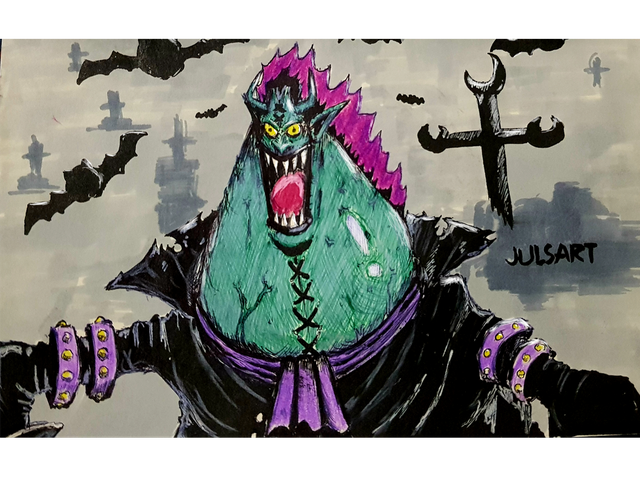 @julsart presented his version of GECKO MORIA for our contest he did it with ballpens, markers and prisma color pencils. Nice Halloween colours: black,violet and green. Well done
*
ArtVenture Contest: "Trick or Treat" by @ezunjoshy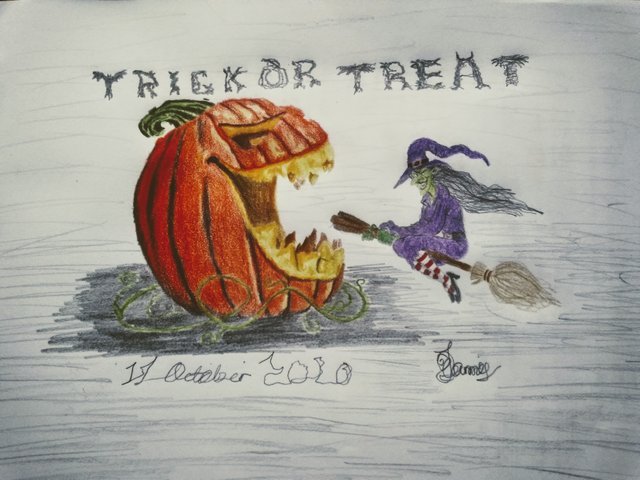 @ezunjoshy created a drawing with pumpkin and a witch who decided to make a house out of huge pumpkin. Like the name of painting "Trick or Treat"
*
Traditional Art Contest (Art-Venture) by @tormenta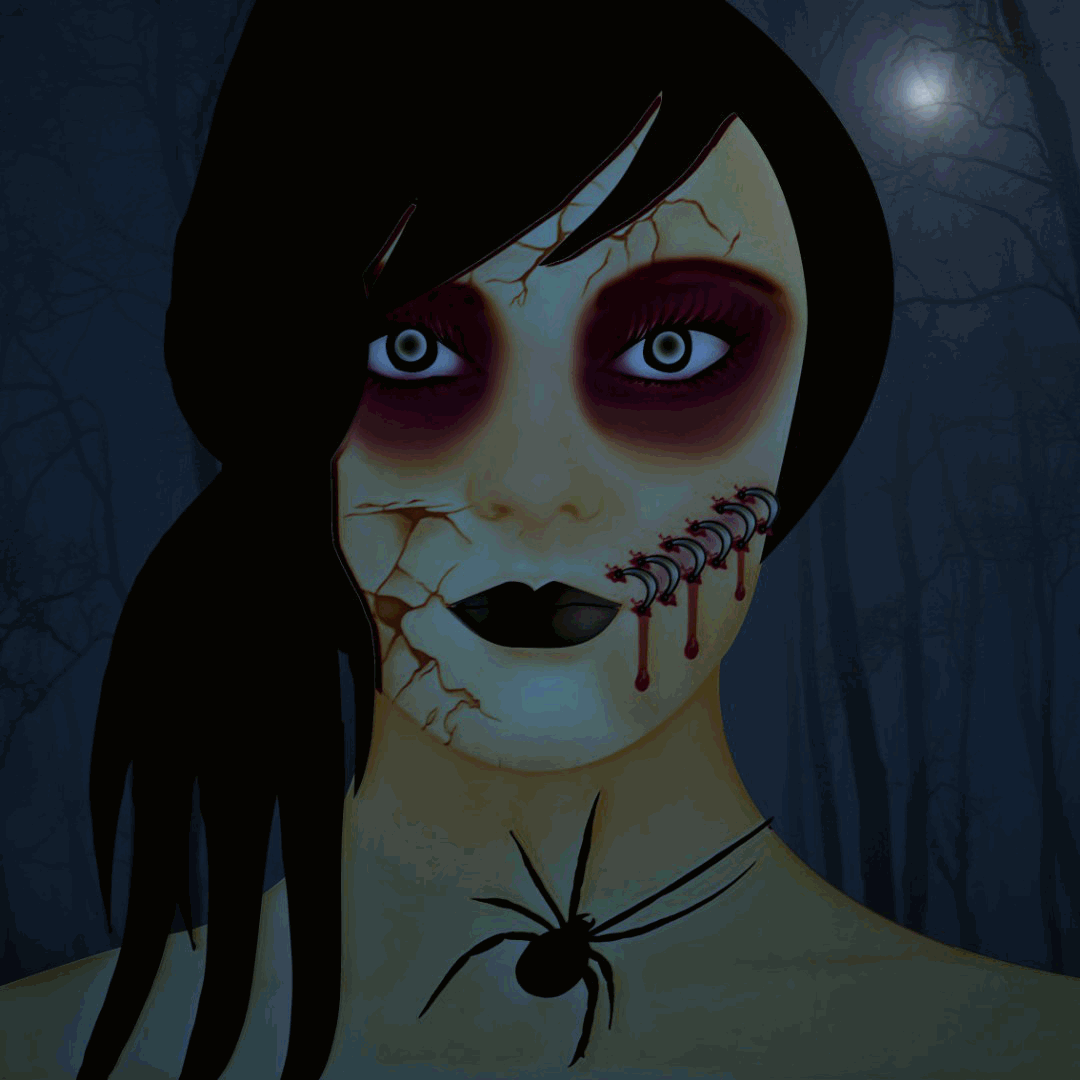 @tormenta presented another digital Art of face painting version for Halloween, really like it, the colours, background, skin tone and the GiF version
*
---
---
Thank you all very much for your participation and see you soon.

@stef1 and @myskye

*
---

If you would like to delegate to the Art-Venture Project you can do so by clicking on the following links:
50 SP
100 SP
250 SP
500 SP
1000 SP
3000 SP
---
---
---
our Supporters
---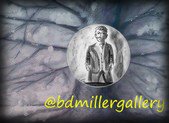 .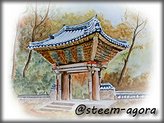 .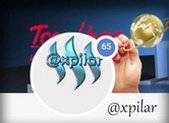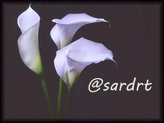 ---