WINNERS of @Art-Venture traditional Art contest: "Autumn"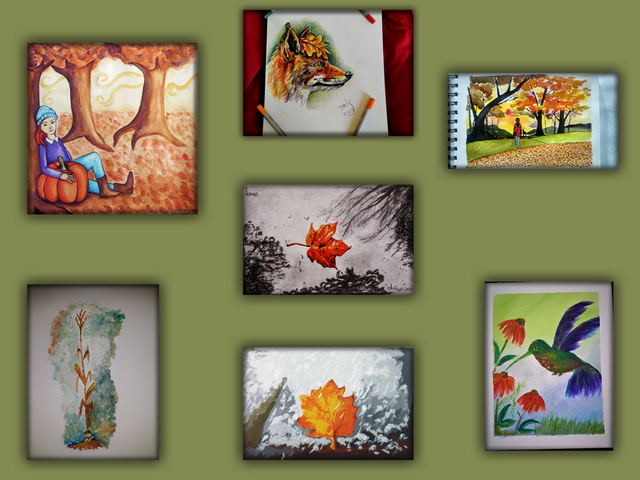 WINNERS of @Art-Venture traditional Art contest: "Autumn"
*
Hello my dear Steemians and Art Fans,
The @Art-Venture traditional Art contest: "Autumn" came successfully to the end on 13 /09/ 2020, 12 PM Central European Time (CET)
We have noticed that this time the number of participants too low that could be due to high number of different Contests on Steem at the moment that again dilutes the number of participants.
On other hand in general there are many people busy with writing Diaries and not much interested in producing creative works.
Nevertheless we have our participants who managed to submit their work in time. Two participants came 8 hours after close down therefore are not qualified.
Before we start we would like to thank our Sponsors:
---
Sponsors:
---
---
The Prizes:
---
The First prize 50 Steem

The Second prize 40 Steem

The Third prize 30 Steem

The Fourth prize 25 Steem

3 x 10 Steem
*

Winners of Traditional Art Contest: "Autumn"
*
First place goes to @sweettais: 50 Steem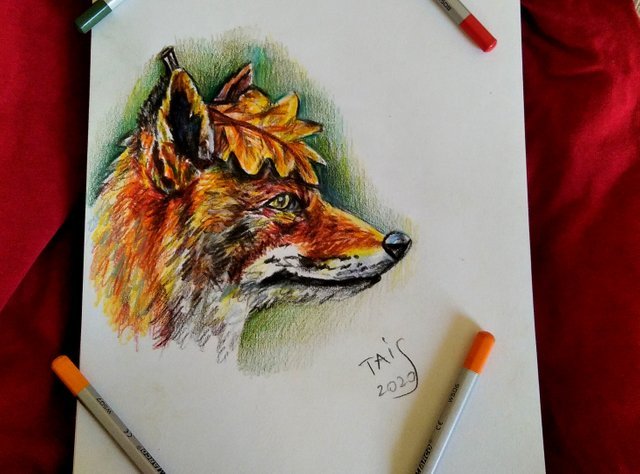 @sweettais is one of the most active participant of @art-venture Contest, she is always very well prepared and have creative ideas. This time she made a drawing of an Autumn Fox, autumn we always associate with orange color, fallen leaves and a ginger fox. All of them are beautiful features of Autumn. Beautifully done layering of colors!

Second place goes to @irenenavarroart 40 Steem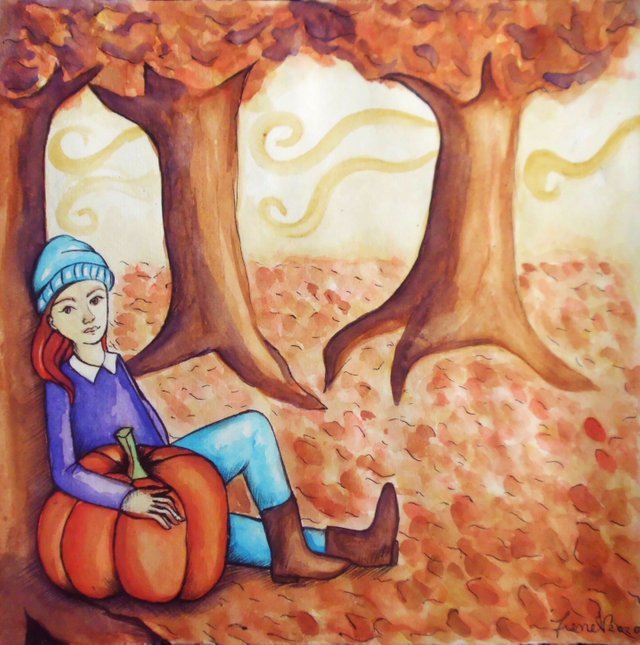 Irene despite of having no Autumn season in her country created this beautiful watercolor work "Waiting for Halloween". When we were announcing the topic of contest I was wondering if there will be some ideas with Halloween and I am glad that Irene did it. It is really nice to see the process of the work to see how you reached this nice result.

Third place goes to @artographer : 30 Steem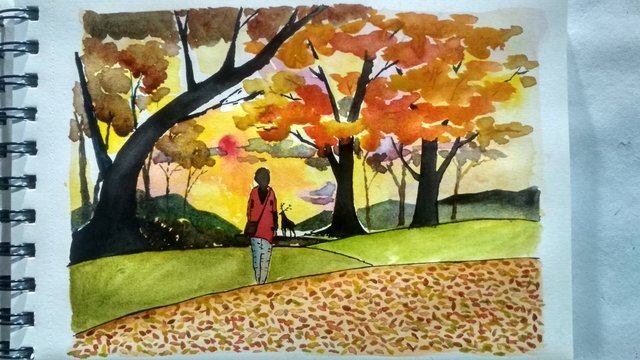 Thank you Nik for this colourful feeling of Autumn, beautifully used watercolor, reflected the beauty of trees, autumn park and a person who probably enjoying the walking and just got surprised to see the reindeer far in between the trees.

Forth place goes to @ezunjoshy: 25 Steem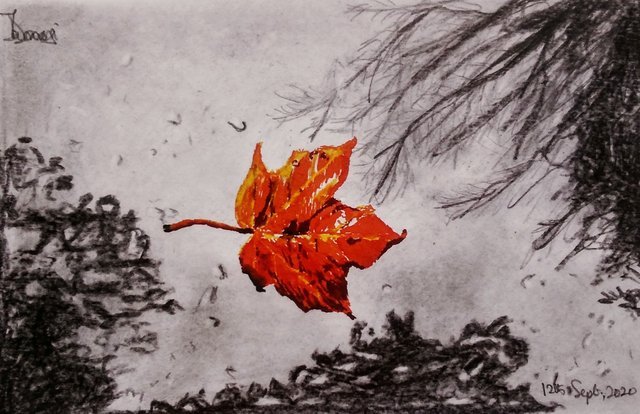 For the person who lives in Nigeria, that might be very difficult to do drawing of the season that you are not familiar with but @ezunjoshy managed to find the ideal symbol of Autumn a maple leaf . The idea of present the colored leaf with all the little "veins" of the leaf and surrounded with already empty branches of trees is a great idea.

---
3x Honorable mentioning 10 Steem
---
Art-Venture's Contest.... Poster Colour painting titled - "Autumn leave"... by @nucleus-tezz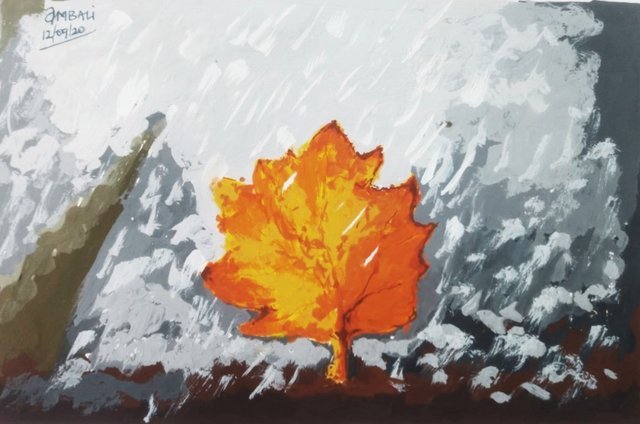 *
🧡Art-venture contest: Acrylic painting: In search of honey by @theia7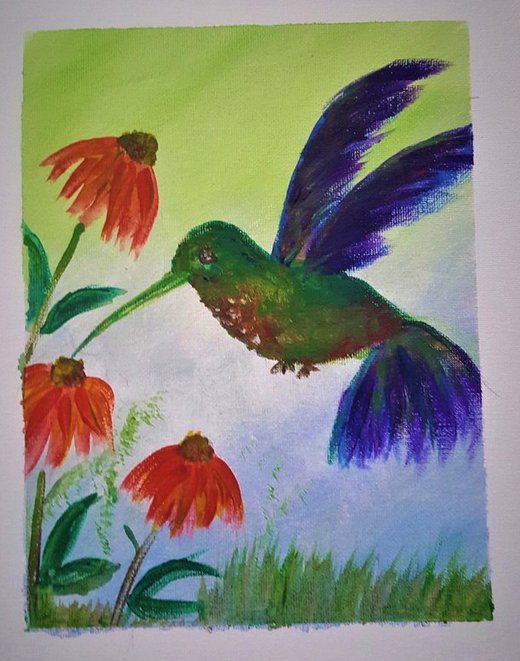 *
ArtVenture Contest: Corn by @sammy00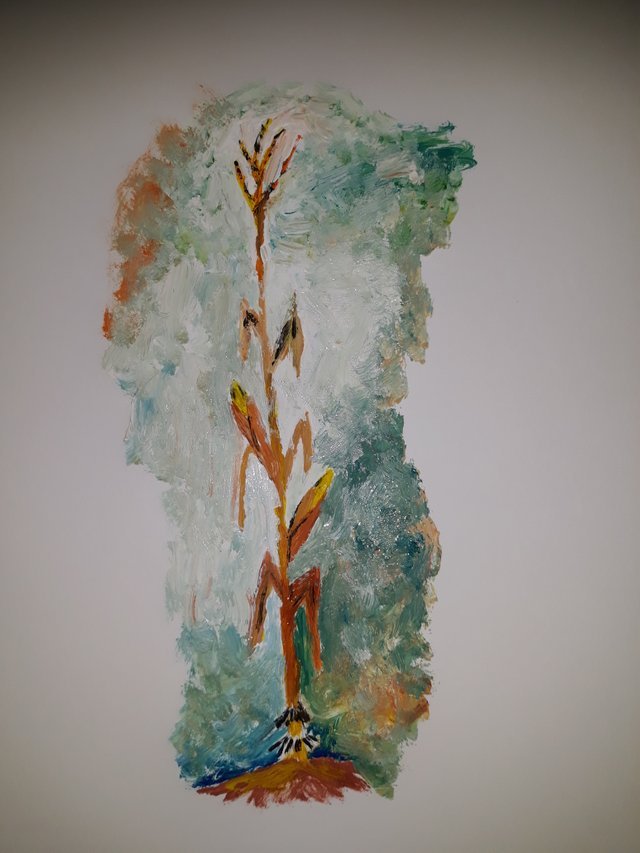 *
---
---
Thank you all very much for your participation and see you soon.

@stef1 and @myskye

*
---

If you would like to delegate to the Art-Venture Project you can do so by clicking on the following links:
50 SP
100 SP
250 SP
500 SP
1000 SP
3000 SP
---
---
---
our Supporters
---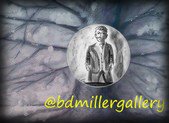 .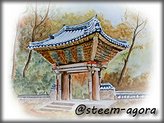 .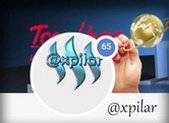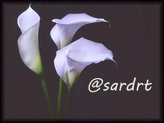 ---