Digital image: First Entry (your writing story competition 91) @xpilar
Welcome to the story writing competition. This is the 91 Competition. My friend @ahlawat told about the post of @xpilar who always shares his creations with us. So I saw his post and i thought that @xpilar is a very good person and a good thinker too. He had issued a image 4 days ago, that is quite good one. That image is too fantastic and had a different and a deep meaning. This will be the first story that i will share with you on this image. We all should write something as the story for the image. If you liked my views, so don't forgot to comment on this.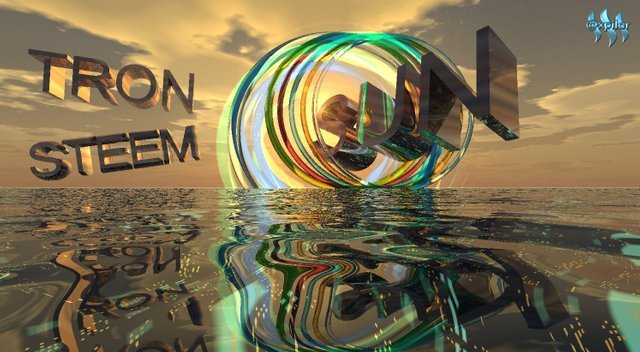 This image gave very good future plans. This is a 3D-based image. In this image, The Sun is rising and always gives a new source of energy. Besides this Tron & Steem are depicted that gives an idea of Rising With The Sun. It reflects that Tron & Steem will be the rising currency in the future times. This will have the different effects in the whole world. These words are in golden colour that says it will shine as like gold in every situation in the future.
Thus we can say that this image has a different meaning and reflects a gift for everyone for us. Has performed for "World of Xpilar Curation Trail".
I have expressed my feelings in the story.
Have a nice day