DECEPTION CASE #01: @nourin Photo Plagiarism on Steemit
---
Generally speaking this is not the first case we have caught plagiarists at @worldofxpilar community. Were few cases before and users were banned. However, following same idea posts by @stef1, decided to from now on to make all such cases visible for all community.
Hopefully this may prevent of some new generations of scammers to come to our community (and to steemit in general)
---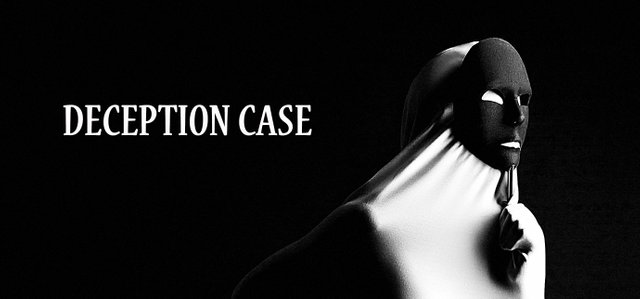 ---
So lets go this the first case and what do we have here. Pretty new account created December, 2020 and started to post pretty decent writing and photography content. Declaring she is Nourin afrin Dipa - a pretty girl from Bangladesh mainly using Samsung Galaxy Note 9pro gear with further LightRoom retouch (as per descriptions given in posts).
So far everything sounds legit and looks fine. First posts contained experienced amateur level photography causing no any suspects in originality. Although from the time She started to participate in my photography contests the level of photography had risen a lot. And to the certain level that declaring those photos are made by a smartphone just become a nonsense
I'm not just a person who carries photography contests. Being pro photographer I do all of them on higher level, I know the gear and abilities and sometimes can easily understand what kind of focal length of the lens was used, how long was exposure, etc.
Unfortunately plagiarists are very smart and using some techniques like cropping stolen images or even making screenshots from videos, so it makes very hard to find clean matches in searching engines. It takes time and efforts, but having any particular user posting for while, sooner or later the truth comes out.
So looking through the blog of @nourin following clear matches found

Match #01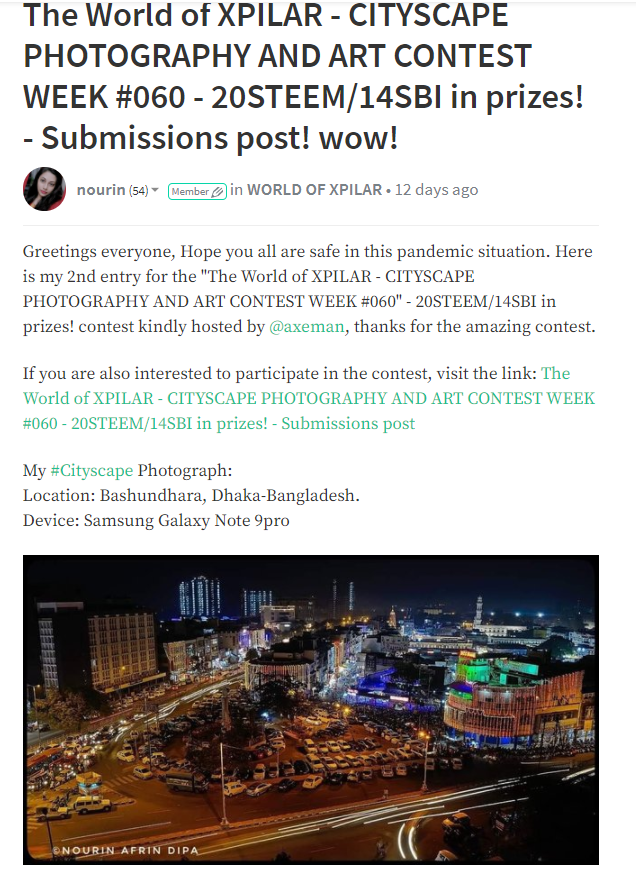 https://steemit.com/hive-185836/@nourin/the-world-of-xpilar-cityscape-photography-and-art-contest-week-060-20steem-14sbi-in-prizes-submissions-post-wow
There are actually many sources for this particular photo, but main one suppose to be from wikipedia!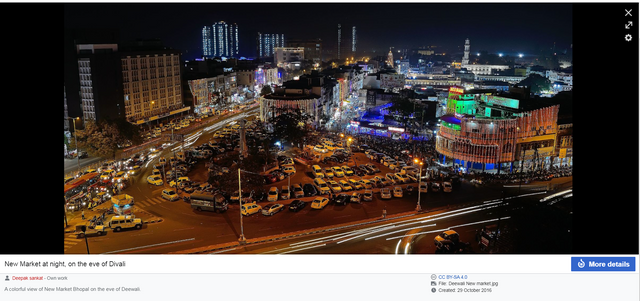 en.wikipedia.org/wiki/New_Market,_Bhopal#/media/File:Deewali_New_market.jpg
Author declared to be Mr. Deepak Sankat.
Well, this case makes me sad most, cause have paid award as a weekly winner. But s**t happens and we need to move on. Just to admit this is another trick to add own "Photography Logo" for photo to look much more legitimate. Such a shame! And yes, image was still cropped a bit too.

Matches #02 and #03
They are actually from the same post https://steemit.com/hive-111825/@nourin/my-writing-and-photography-train-your-thought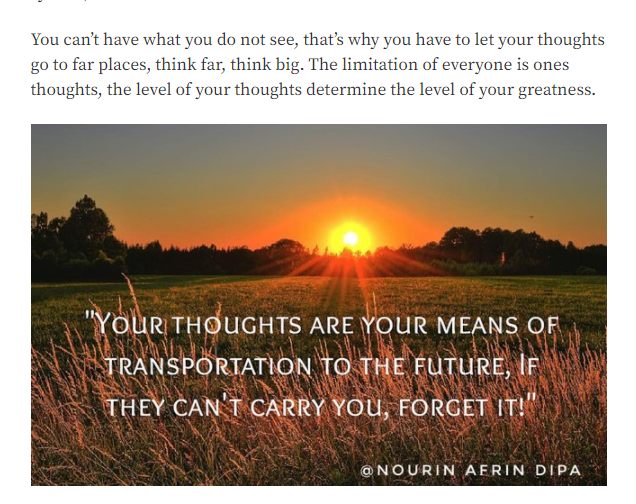 Source (multiply matches)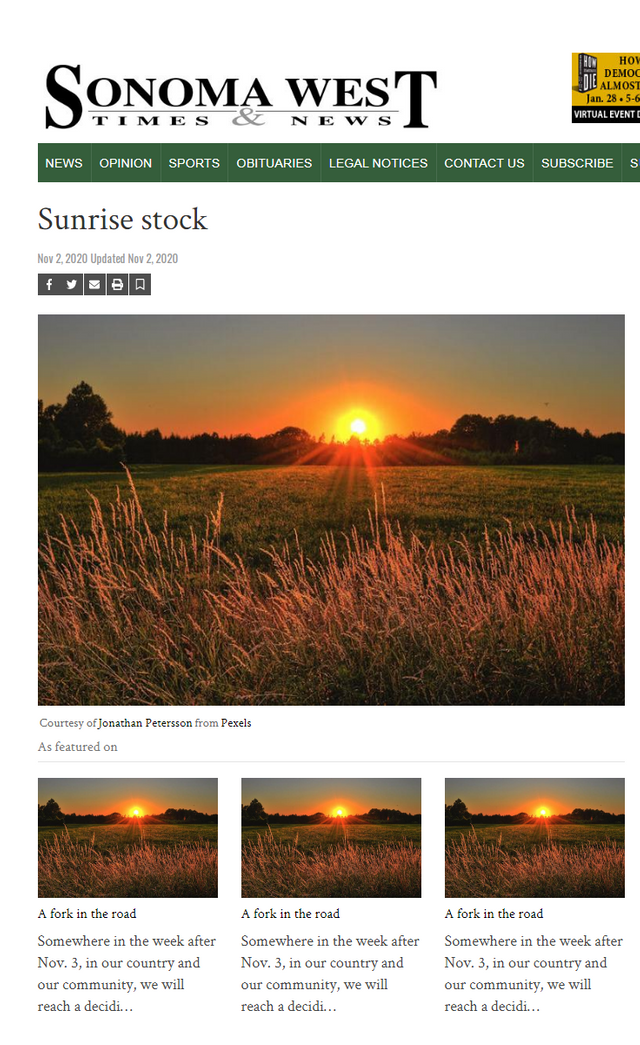 https://www.sonomawest.com/sunrise-stock/image_5fba8710-1d4e-11eb-82a1-3f3a5ceb11a0.html
and second one is (multiply matches as well)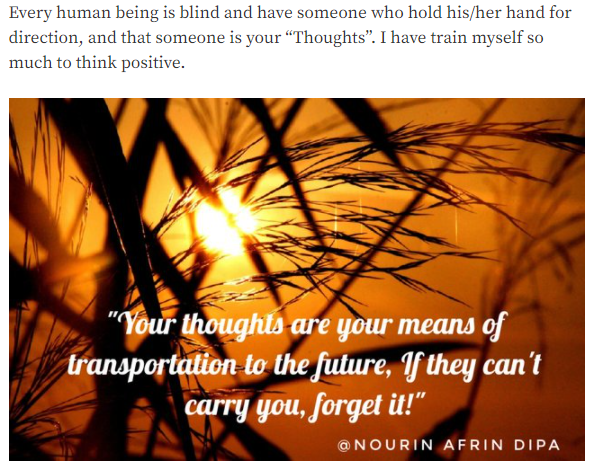 Source (multiply matches as well)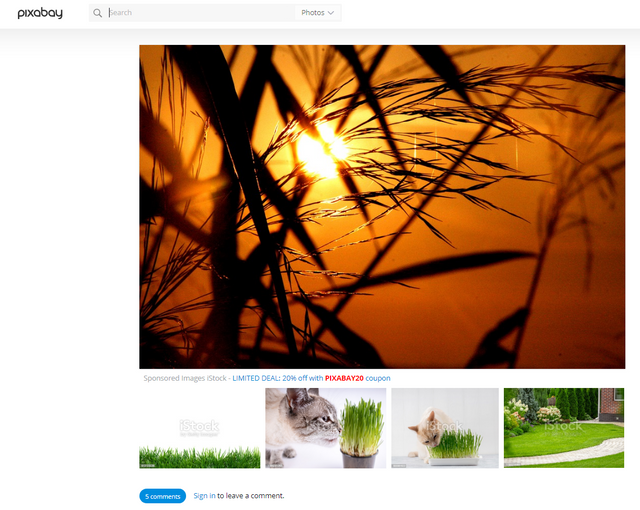 https://pixabay.com/photos/grass-grasses-backlighting-sunrise-1685605/

Match #04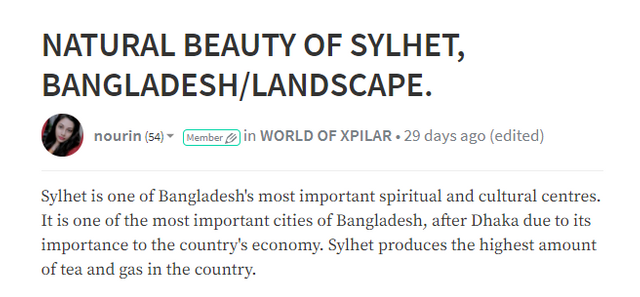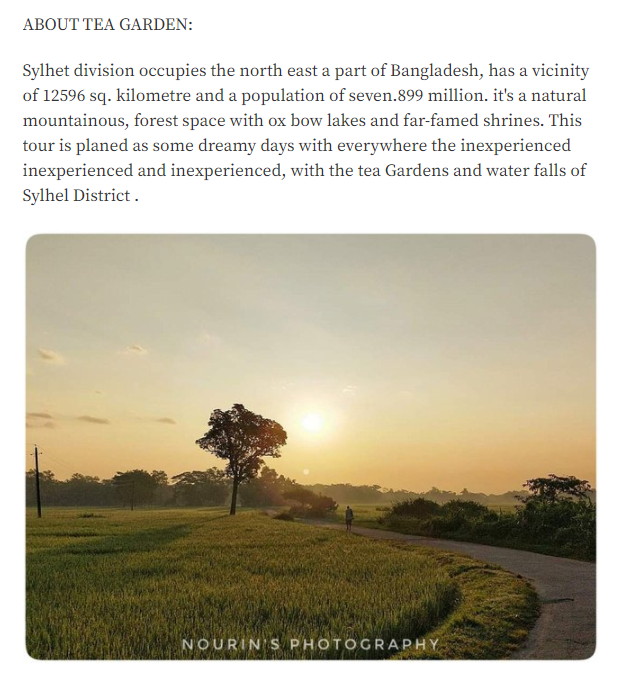 https://steemit.com/hive-185836/@nourin/natural-beauty-of-sylhet-bangladesh-landscape
Pretty interesting one, since taken from an older steemit blog of @toukirahmed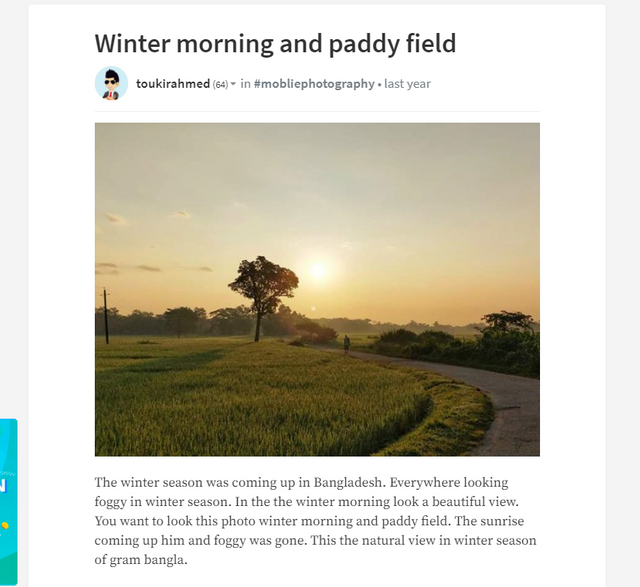 https://steemit.com/mobliephotography/@toukirahmed/winter-morning-and-paddy-field
@toukirahmed was (not posting anymore) a user from Bangladesh as well and at the last stage of posting was banned by steemcleaners for plagiarism too
At this point it arises a question if the profile on @nourin not a fake at all? Who knows, this is very hard to investigate...

Suppose those 4 clean matches are more than enough as a proof for banning @nourin from World of Xpilar. Regretfully we do not have any power to ban such abusers from steemit.
At this point @steemcurator01 is very welcome to continue support with fighting such plagiarists and make steemit cleaner place for everybody