My initiative for WORLD OF XPILAR [EN-RU]
Surely you remember your first steps on the STEEM platform. I'm not talking about the difficulties of creating a quality post right now. I'm talking about the helplessness of the fry, which lacks energy. Your STEEM POWER is so small that it only lasts for one post per day. And God forbid you to edit your post. There is no talk about activity in the comments either. As a result, almost no one sees you. You are here, but you are not. And this can go on for quite a long time. Someone just waves at everything and leaves.
My initiative is to delegate a certain amount of STEEM POWER for a period of 2 weeks to three members of the WORLD OF XPILAR community. After this period, the next 3 people will become amateurs and so on.
Why members of WORLD OF XPILAR? I consider this community to be the most active, growing and interested in attracting new members. In addition, I feel real support from him and in return I also want to support him.
...history...
It so happened that one of the newcomers approached me with a request to support him in this way. I thought, why not and transferred 50 tokens to him in STEEM POWER. It happened 3 weeks ago and now his SP is over 500 tokens. This is his own achievement.
To continue, I reached out to @ sultan-aceh for help, who works hard to bring new members to the platform. He has a whole team - # aceh-team. And I asked him to name one of his team members. What was needed was a newbie who is active and is going to be active in the future. The name was announced and its SP increased by 100 tokens. Unfortunately, he is not as active as the first newbie. But I can understand the student, he does not have much time. But the time of the delegation will also end soon ... But this is his business.
So, the time of this delegation ends in a week. By this time, I intend to select 3 people to whom I delegate 50 SP for a period of 2 weeks. I understand, this is not a lot, but I am not a whale and not even a dolphin yet. For people who have received my delegation, it will serve more to motivate and increase the opportunity to be active on the platform. It is important for a person to feel supported.
At one time, I was supported in a similar way by @blacklux. I express my gratitude and gratitude to my crypto mom :) At that time I was very inspired by such support. In fact, I want to continue her work in the WORLD OF XPILAR community.
If the dear @sultan-aceh doesn't mind, I would like to personally recommend one of the candidates. Let this also be a small tradition.
The other two members must be recommended by someone from the permanent and active members of the WORLD OF XPILAR community, and the candidates themselves must be in this community.
CONDITIONS
So, if you squeeze out all the water and remove the lyrics, then the bottom line is the following:
-In early March, I will delegate 50 SP to 3 members of the WORLD OF XPILAR community who have their own SP less than 50.
-The candidate must be recommended by one of the active / well-known members of the WORLD OF XPILAR community.
-The candidate himself must be an active member of the community.
-In the event that after the delegation the program participant will not be active, I reserve the right to withdraw the delegation ahead of schedule, before the expiration of 2 weeks.
-The candidate cannot recommend himself.
** P.S. **
This initiative is not exclusive and not copyrighted :). Anyone can do exactly such an initiative or similar, changing something at their discretion. There is never much help.
In the future, as my SP grows, I will increase the size of the SP delegation.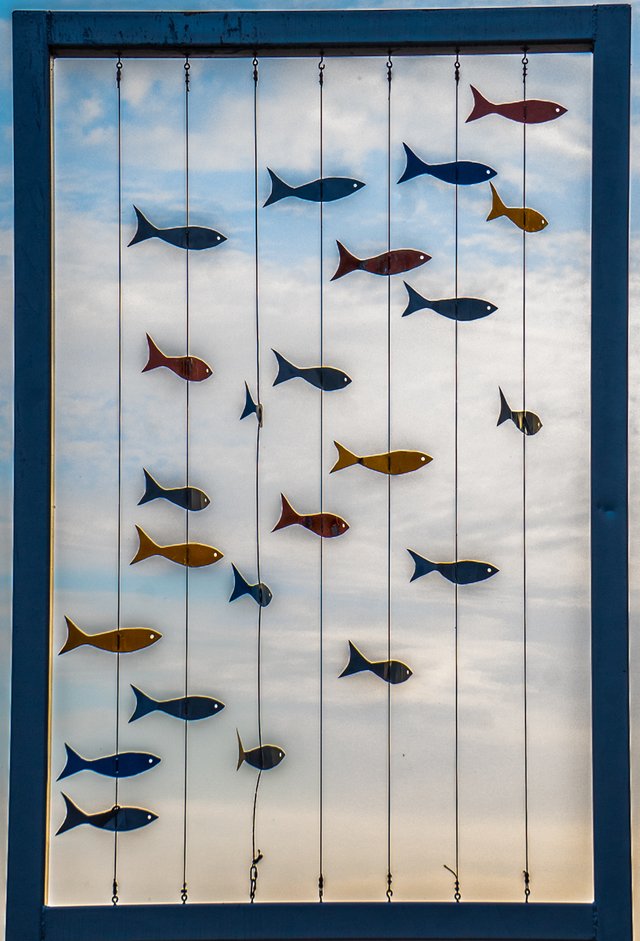 RU
Конечно, вы помните свои первые шаги на платформе STEEM. Я сейчас не говорю о трудностях создания качественного поста. Я говорю про беспомощность малька, которому не хватает энергии. Ваш STEEM POWER настолько мал, что его хватает лишь на один пост в сутки. И не дай вам бог сделать редактирование своего поста. Про активность в комментариях речи тоже нет. В результате вас никто практически не видит. Вы здесь есть, но вас нет. И это может продолжаться довольно долго. Кто-то просто машет на всё рукой и уходит.
Моя инициатива заключается в делегировании некоторой суммы STEEM POWER сроком на 2 недели троим членам сообщества WORLD OF XPILAR. После этого срока дилетантами станут следующие 3 человека и так далее.
Почему именно члены WORLD OF XPILAR? Я считаю это сообщество наиболее активным, растущим и заинтересованном в привлечении новых участников. Кроме того, я ощущаю реальную поддержку от него и в ответ тоже хочу его поддержать.
История вопроса
Так получилось, что ко мне обратился один из новичков с просьбой именно поддержать его таким образом. Я подумал, а почему бы и нет и перевёл 50 токенов ему в STEEM POWER. Это случилось 3 недели назад и сейчас его SP составляет более 500 токенов. Это его собственное достижение.
Чтобы продолжить, я обратился за помощью к @sultan-aceh, который много работает для привлечения новых участников на платформу. У него есть целая команда - #aceh-team. И я попросил его назвать имя одного из членов его команды. Нужен был новичок, который активен и собирается быть активным в дальнейшем. Имя было названо и его SP увеличилось на 100 токенов. К сожалению, он не так активен, как первый новичок. Но я могу понять студента, у него не так много времени. Но и время делегации тоже скоро закончится... Но это его дело.
Так вот, время этой делегации заканчивается через неделю. К этому сроку я намерен выбрать 3 человека, которым я делегирую по 50 SP сроком на 2 недели. Я понимаю, это не много, но я не кит и даже пока не дельфин. Для людей, получивших мою делегацию, она будет служить скорее целям мотивации и расширит возможность проявлять свою активность на платформе. Человеку важно чувствовать поддержку.
В своё время подобным образом я был поддержан @blacklux. Я выражаю свою признательность и благодарность моей крипто-мамочке :) В то время меня очень вдохновила такая поддержка. Фактически, я хочу продолжить её дело в сообществе WORLD OF XPILAR.
Если уважаемый @sultan-aceh не возражает, я бы хотел, чтобы одного из кандидатов рекомендовал лично он. Пусть это тоже будет маленькой традицией.
Два остальных участника должны быть рекомендованы кем-то из постоянных и активных участников сообщества WORLD OF XPILAR и сами кандидаты должны состоять в этом сообществе.
УСЛОВИЯ
Итак, если отжать всю воду и убрать лирику, то в сухом остатке получаем следующее:
-В начале марта я делегирую 50 SP 3 участникам сообщества WORLD OF XPILAR у которых своя SP меньше 50.
-Кандидат должен быть рекомендован одним из активных/известных членов сообщества WORLD OF XPILAR.
-Кандидат сам должен быть активным участником сообщества.
-В случае, если после делегирования участник программы не будет проявлять активности, я оставляю за собой право отозвать делегацию досрочно, до истечения 2 недель.
-Кандидат не может рекомендовать себя сам.
**P.S. **
Эта инициатива не является эксклюзивной и не защищена авторским правом :). Любой желающий может сделать точно такую инициативу или подобную, изменив что-то по своему усмотрению. Помощи много не бывает.
В дальнейшем с ростом своей SP я буду наращивать размер делегации SP.

---
100% STEEM POWER
---
---
| ▽ | ▽ |
| --- | --- |
| Camera | Sony A7М2 |
| Lens | Helios-44-2 |
| Location | Russia |
| Post production | in LR & Ps |
Manual processing in Lightroom & Ps
Unless otherwise specified, the text and photos are mine
From Russia with Love