Photo story about a beautiful calm evening on the coast of the Gulf of Finland (10 pictures)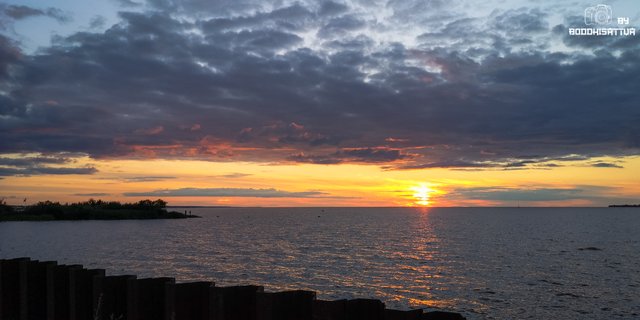 ---
---
Today I want to share a photo story from one of my evening walks, of which there were many this summer. You always want more, but you have to rejoice at what you have.
So, one August evening I went for an evening walk not far from the house where I live. Summer brought many wonderful sunsets and I decided to go to the coast of the bay, but to a place that I had not yet visited.
---
---
On the way, I went through a construction site and already here I began to enjoy the colors of the sunset and took the first photo.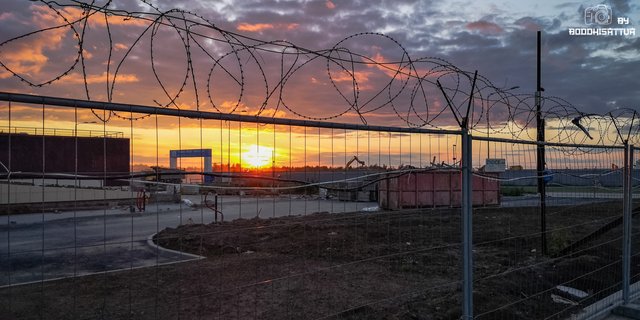 ---
---
Birds were flying over me and I decided to catch them in the frame. In general, it turned out well.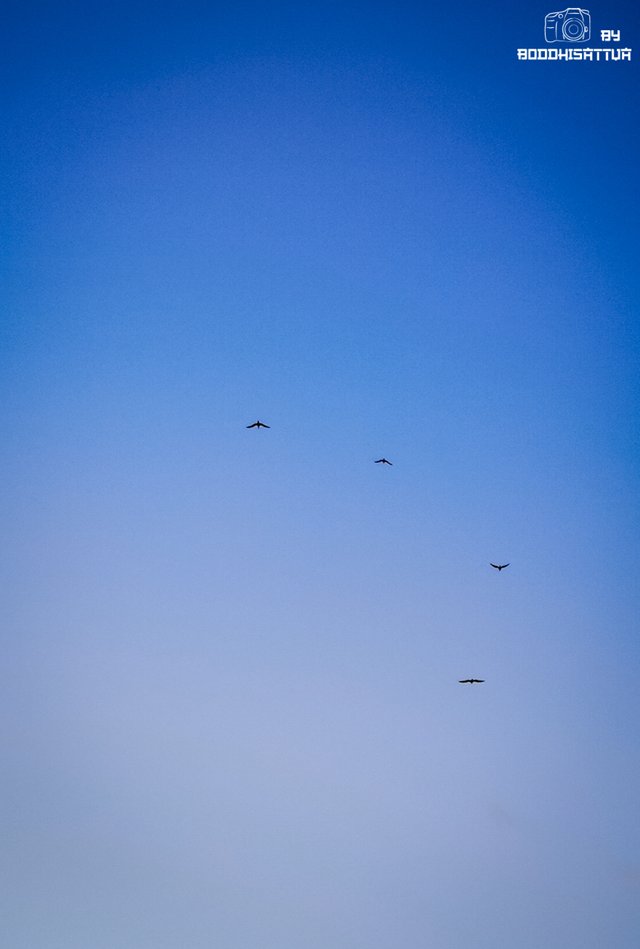 ---
---
Coming ashore, I saw the sun setting right into the sea there on the horizon.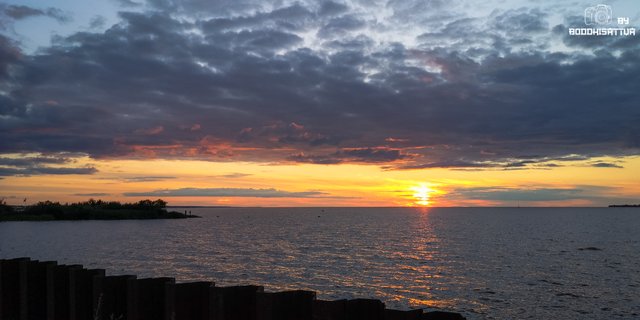 ---
---
And somewhere in the distance yachts and boats swayed on the water. I'm sure they enjoyed the sunset too.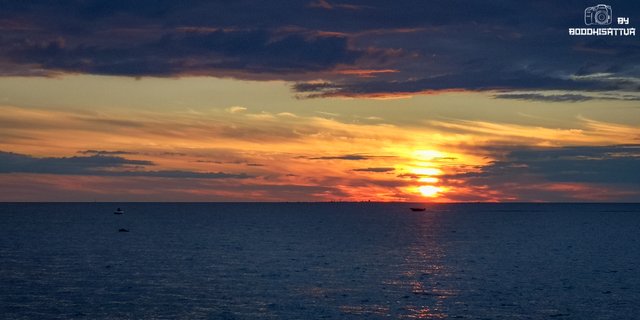 ---
---
Modern high-rise buildings rose up to my right. And in the distance, on the other side of the Gulf of Finland, the Lakhta Center skyscraper was visible.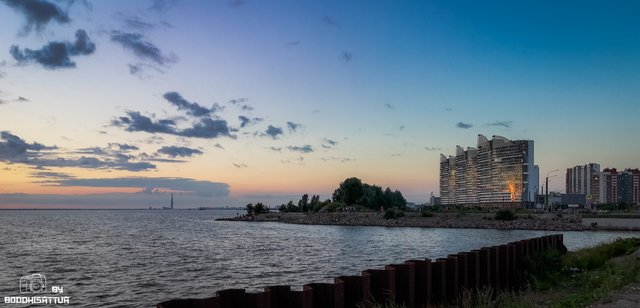 ---
---
Another boat rushed towards the sunset. I think they will have a good time.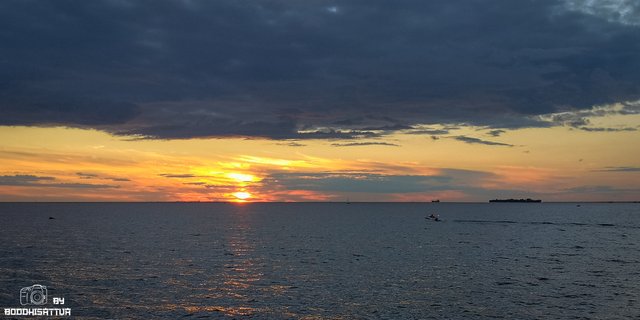 ---
---
Looking around me, I saw flowers on the shore. They looked inconspicuous in an unkempt area next to a construction site.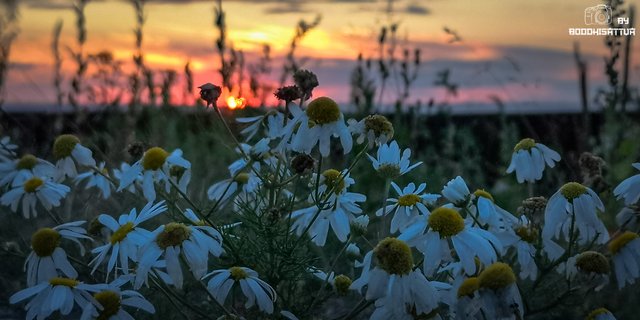 ---
---
But in the rays of the sunset, they took on a more interesting look.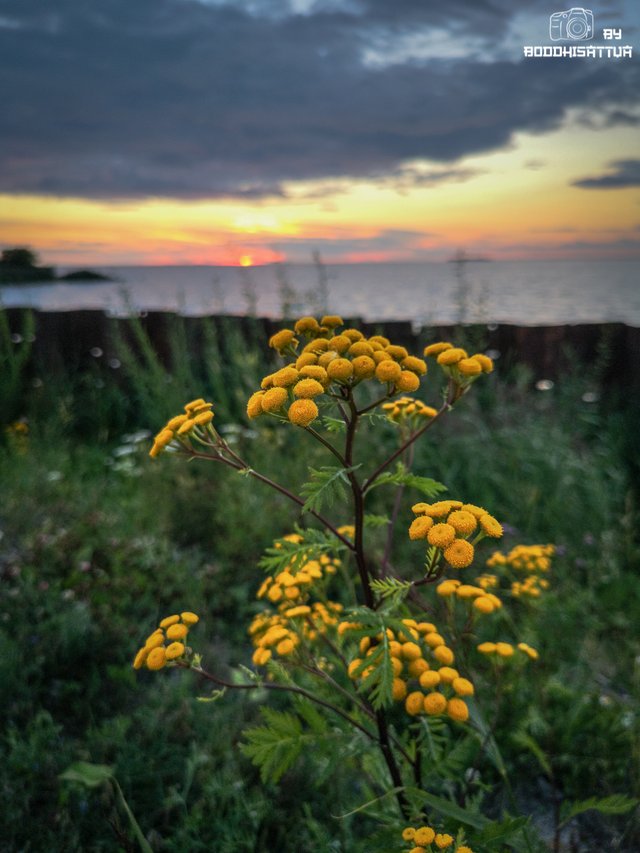 ---
---
This is how the shore looked like when I was walking.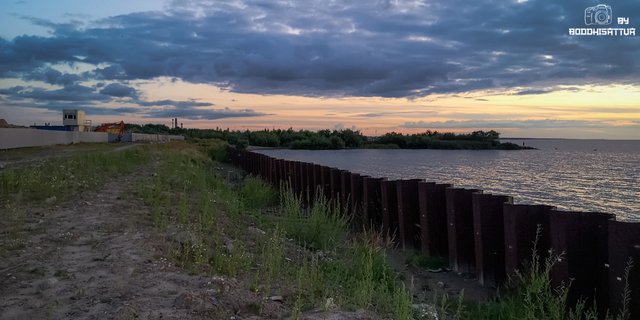 ---
---
And there, in the distance, huge cargo ships floated out of the port.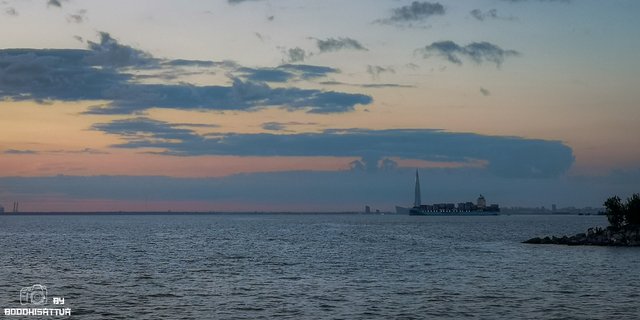 I really enjoyed visiting this place and watching the sunset. And of course I did not forget to photograph what I see. Now I can share this with you. Hope you enjoyed it
---
---
Huawei P20 Pro
---
I strongly recommend to open the photo in a separate tab to appreciate it.
---