Focus Stacking Tutorial - Part 8 Final Summary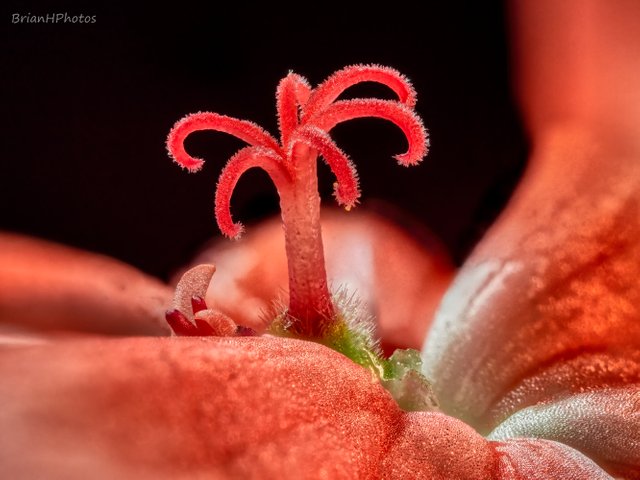 Click on the images to view at higher resolution
Main image taken with the Olympus E-M1 III and 60mm macro lens + extension tubes.
Shot at F5.6, 1/2Sec, ISO200
Stacked with Zerene Stacker (40 separate shots)
Edited with Capture One and Aurora HDR
The purpose of this post is to summarize how I create my focus stacked images
The main image above is a focused stacked image of a geranium flower using the techniques described in my focus stacking tutorial series.
The tutorial goes into quite some detail, with text, images and videos showing you how, for example, you can create the main image above. My aim was to show you how I create my flower and insect macro images in the studio, and to give anyone who would like to do the same, some pointers on how to do so.
I show you how to find/catch your subject and to prepare it for photographing - Parts 1 and 2 (see below at the end of this post links to all the parts in the series).
I show you the equipment that I use, giving you an idea of what you will need to shoot your images - Part 4.
I show you my camera settings for macro photography and how I shoot the stack - Part 5.
I then describe the software that I use for processing and editing the stack, showing you how I use this software to create a final focus stacked image- Parts 6 and 7.
Below are some more focus stacked images of the same flower.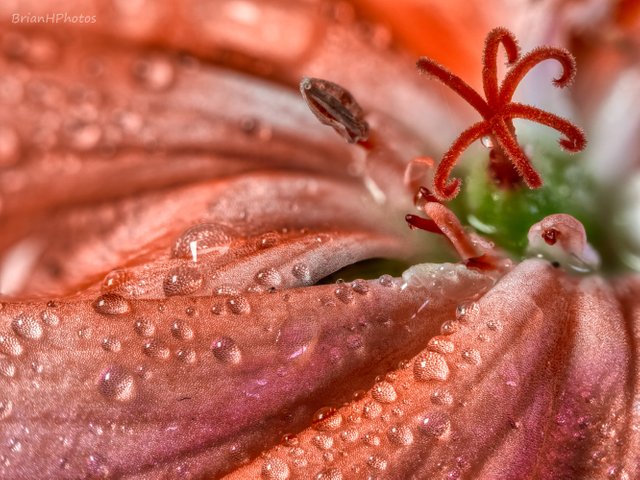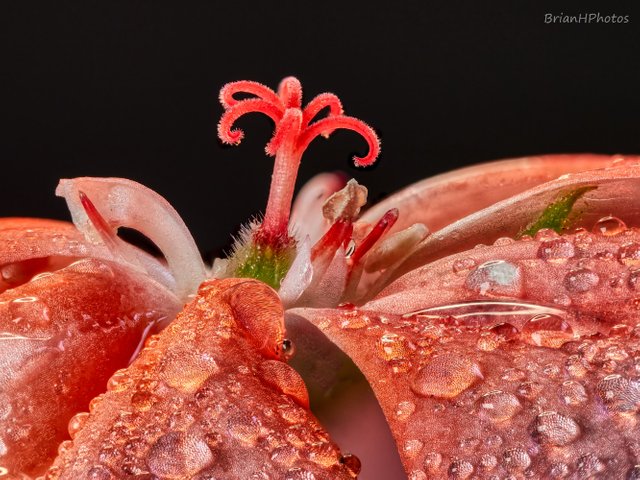 The same flower, shot on my phone camera, for reference.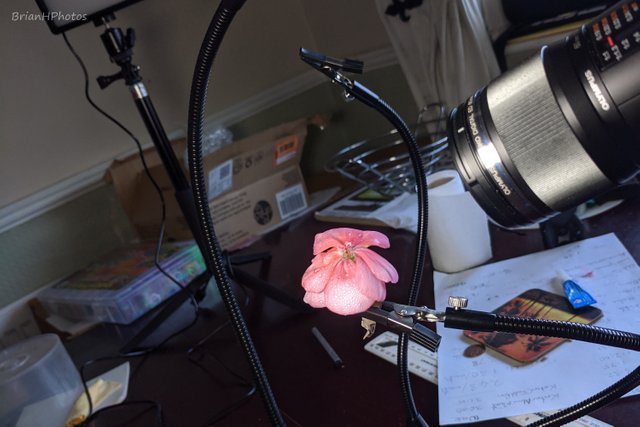 Below are links to previous parts in the series.
Part 1 Introduction
Part 2 Preparing Insects
Part 3 Preparing Flowers
Part 4 Equipment
Part 5 Shooting the stack
Part 6 Processing the stack
Part 7 Editing the stack
Part 8 Final Summary
Thanks for taking a look at my photography
@brianhphotos.