Something is snacking on my trees...
I went for a walk around my property to observe how my trees are doing. Now that it is spring, they are beginning to awake. To my dismay, I discovered that something has been snacking on them.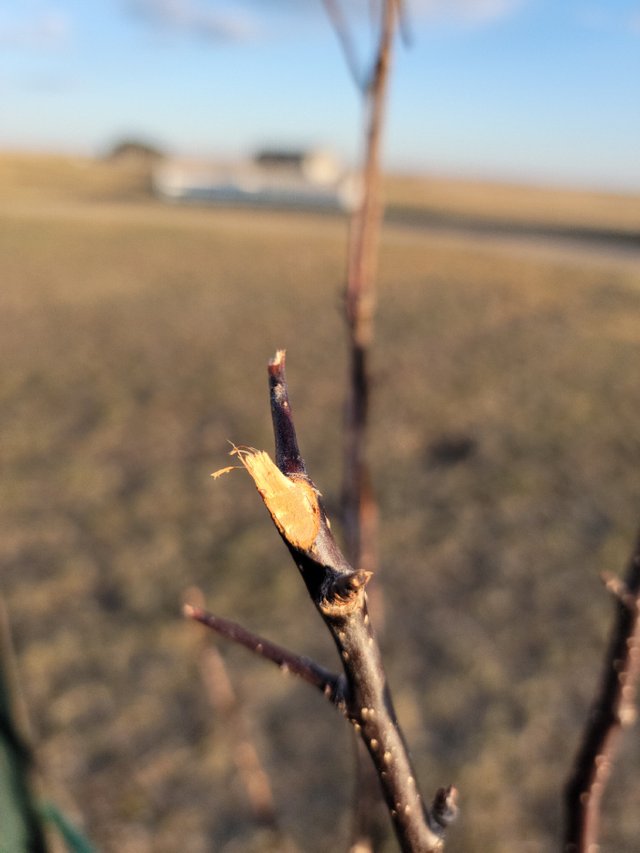 Something has chewed off the tender tips of last summer's new growth. This is terrible because it is so difficult to establish trees on this sub-Actic and arid prairie that I live on.
I took a closer look to discover who the culrit was.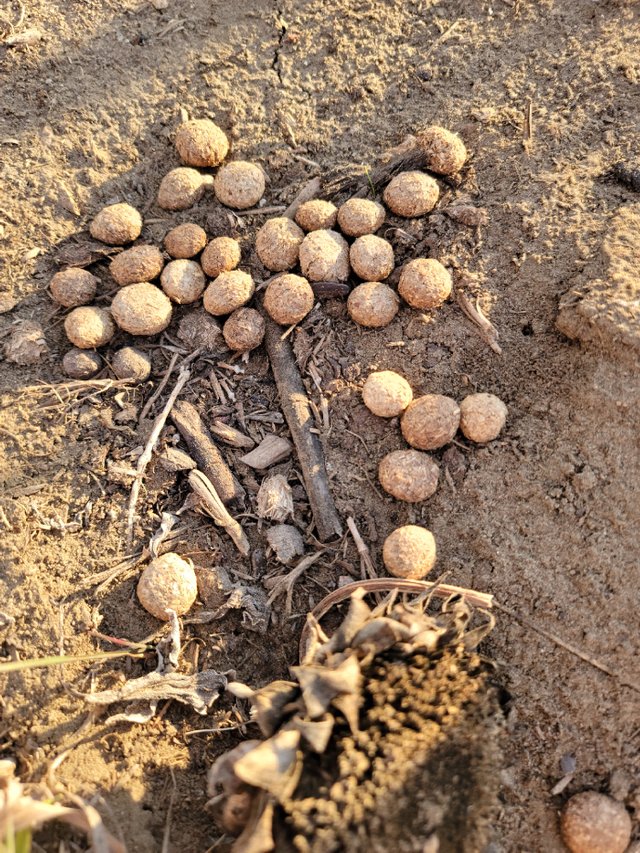 Sure enough, some hungry deer has left behind some evidence. These round little balls are deer droppings and I am noticing them all over my garden. On one hand they are useful fertilizer, but on the other hand they are the remains of my precious trees.
I have a fence, but unless a fence is more than 6 ft high, it is of no use to keep out the hungry deer. One thing that deer are extremely good at is jumping over fences.
My dogs are a help because the deer are afraid of them, BUT the deer are also smart and know when the dogs are in the house asleep.
So in the dead of night, the deer sneak into the yard and have a snack. Often the dogs wake up, but no one is willing to get out of bed to let them outside.
I have heard that the deer do not like the smell of soap, and many people will hang a bar of soap from their tree. I have not tried this yet, but I think I might.