Weekly Contest, "Creating Stories Week #7". /Concurso Semanal, "Creando Historias Semana #7". "EL BAKIANO"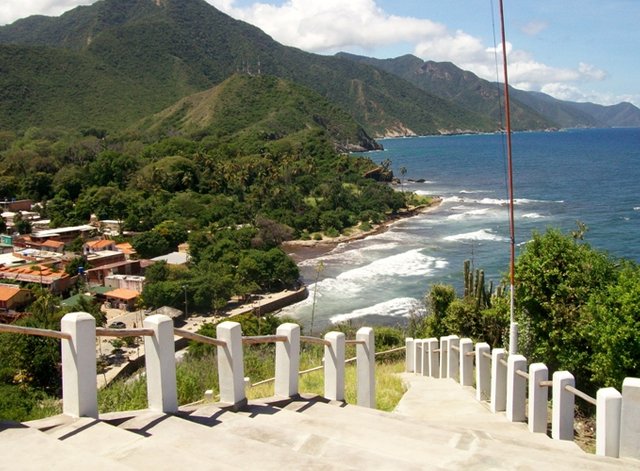 EL BAKIANO
Tomás un joven jmuy inteligente que vivía en una ciudad pequeña y con cualidades para el canto coral ingresa a un coro muy conocido donde empieza hacer amistades y se va adaptando al grupos se aprende rápidamente un repertorio amplio todo iba como anillo al dedo hasta que un día empieza una serie de giras por los pueblos rurales aledaños a la cuidad.

Tomás, a very intelligent young man who lived in a small city and with qualities for choral singing, enters a well-known choir where he begins to make friends and adapts to the groups, he quickly learns a wide repertoire, everything went like a glove until one day begins a series of tours through the rural towns surrounding the city.

Jacinto director del grupo decide incluir a Tomás a la gira puesto que éste se ha aprendido la mayoría de repertorio y quiere que este se adapte al grupo.

Jacinto director of the group decides to include Tomás on the tour since he has learned most of the repertoire and wants him to adapt to the group.

Salida a catuaro pueblo un poco alejado el grupo musical se presenta con mucho éxito y se disponen a tomar su refrigerio una merienda que dan a los grupos después de presentarse, luego como era costumbre para bautizar a Tomás por su debut en el grupo era típico un brindis y salieron un grupo de seis a buscar un sitio donde comprar unas cervezas salen a caminar por el pueblo en el trayecto viendo que habían muchas casas rurales y no había afluencia de gente deciden devolverse en ese instante sonó una voz entre cortada que dijo tanto caminar y nos vamos a ir con la garganta seca, Tomás señala una casa y con voz seca exclama en esa casa deben vender cervezas todos se quedaron mirando unos a los otros, apuesto que no dijo uno de ellos y Julian uno de los músicos se acerca a la casa y pregunta a una señora por estos parajes donde se consiguen unas cervezas y la señora sonriendo les dijo"Están frías", aquel joven pálido enmudecido va corriendo a informar lo sucedido al mirar todos a Tomás largaron una carcajada y se dispusieron hacer el respectivo brindis por mas que le preguntaron como había aquel joven hecho tal proeza este no reveló su secreto y regresaron a la ciudad

Departure to Catuaro town a little far away, the musical group presents itself with great success and is ready to take its snack, a snack that they give to the groups after presenting themselves, then as was customary to baptize Tomás for his debut in the group it was typical a Toast and a group of six went out to look for a place to buy some beers, they went for a walk through the town on the way, seeing that many rural houses and there was no influx of people, they decided to return at that moment a voice rang out that said so much walking and we are going to go with a dry throat, Tomás points to a house and with a dry voice exclaims in that house they must sell beers they all stared at each other, I bet one of them did not say and Julian one of the musicians approaches the house and ask a lady about these places where you can get some beers and the lady smiling said "They are cold", that pale young man, speechless, runs to report what happened when everyone looks at Tomás. a laugh and they prepared to make the respective toast even though they asked him how that young man had done such a feat, this is not his secret and they returned to the city.

Cada joven en sus respectivas casas se preguntaban como aquel muchacho había descubierto el sitio exacto que estaban buscando a cada rato les venía a la mente aquella interrogante.

Each young man in their respective houses wondered how that boy had discovered the exact place they were looking for. That question came to mind.

Continuaron los ensayos y se presenta el segundo viaje el pueblo de cocollar, aquellos emocionados por visitar aquel pueblo tan hermoso sus playas y paisajes naturales les vienen a la mente las proezas de Tomás y como este al que ahora le denominaban el "Bakiano", por sus cualidades psíquicas de haber hecho tales proezas.

The rehearsals continued and the second trip to the town of Cocollar is presented. Those excited to visit that beautiful town, its beaches and natural landscapes come to mind the exploits of Tomás and like this one who was now called the "Bakiano", for his psychic qualities from having done such feats.

LLegó la hora del concierto y abarrotado de público todo un éxito se disponían al refrigerio y cuando Tomás sale los jóvenes le estaban esperando afuera y dándole unas palmadas en la espalda ahora a brindar que dices... Bueno exclamó está bien en el camino a que vuelva a repetir la hazaña y este ni corto ni perezoso bueno una caja de cervezas a que adivino, aquellos jóvenes pálidos, atónicos de aquella respuesta no dudaron en aceptar y empezaron a caminar por donde había viviendas distantes para que fuera mas difícil de atinar sin embargo aquel joven se detiene en una casa con la puerta cerrada sin ningún letrero ni nada de propaganda y exclama aquí es el sitio, todos con aquella duda y estupefactos envían a uno de ellos a preguntar, tocan la puerta y sale un señor de cara seria que desean exclama el señor... Disculpe la molestia señor venimos de lejos y estábamos buscando un sitio dónde brindar con unas cervezas aquel hombre no lo dejó terminar de hablar y pegó un grito a su mujer,Mercedes saca unas sillas llegaron unos clientes cuántas quieren... Al revelarse la noticia fué como una explosión levantaron a Tomás en hombro y exclamaban "Este es el mío", y por más que le preguntaban como hacía este no quiso revelar su secreto.

The time for the concert arrived and crowded with the public, a great success was preparing for the snack and when Tomás left the young people were waiting for him outside and patting him on the back now to toast what do you say ... Well he exclaimed it's fine on the way to what repeat the feat again and this neither short nor lazy good a box of beers that I guess, those pale, atonic young people of that answer did not hesitate to accept and began to walk through where there were distant houses so that it was more difficult to hit however That young man stops at a house with the door closed without any sign or anything propaganda and exclaims here is the place, all with that doubt and stupefied send one of them to ask, they knock on the door and a man with a serious face comes out. They wish, exclaims the man ... Excuse the inconvenience sir we come from far away and we were looking for a place to toast with a few beers that man did not let him finish speaking and yelled at his wife, Mer Cedes takes out some chairs, some clients arrived, how many do they want ... When the news was revealed, it was like an explosion, they lifted Tomás on his shoulder and exclaimed "This is mine", and no matter how much they asked him how he did this, he did not want to reveal his secret.

Por el pasar del tiempo cada vez que viajaban una que otra vez trataban de ponerlo a prueba y siempre atinaba ya con el pasar de los años Tomás se encuentra a Julián director del grupo y éste de manera jogosa le pregunta como siguen los poderes psíquicos todos siempre recuerdan tus hazañas en aquellos años y los cuentan como si fuera ayer el "Bakiano" muerto de la risa exclama...Qué poderes ni que nada yo sabía que vendían cervezas era por las chapas enterradas en la tierra siempre que venden cervezas hay muchas chapas en los alrededores, y aquel hombre muerto de la risa iba morado hasta no poder.

As time went by, every time they traveled, they tried to put it to the test and he always hit the mark as the years went by. Tomás meets Julián, director of the group, and he jokingly asks him how they all always follow the psychic powers they remember your exploits in those years and they count them as if it were yesterday the "Bakiano" died of laughter exclaims ... What powers or that I knew nothing that they sold beers it was because of the plates buried in the ground whenever they sell beers there are many plates in the surroundings, and that man died of laughter was purple until he could not.