ArtVenture Contest: + Sketch of a Traditional Indian Woman
Hello Friends,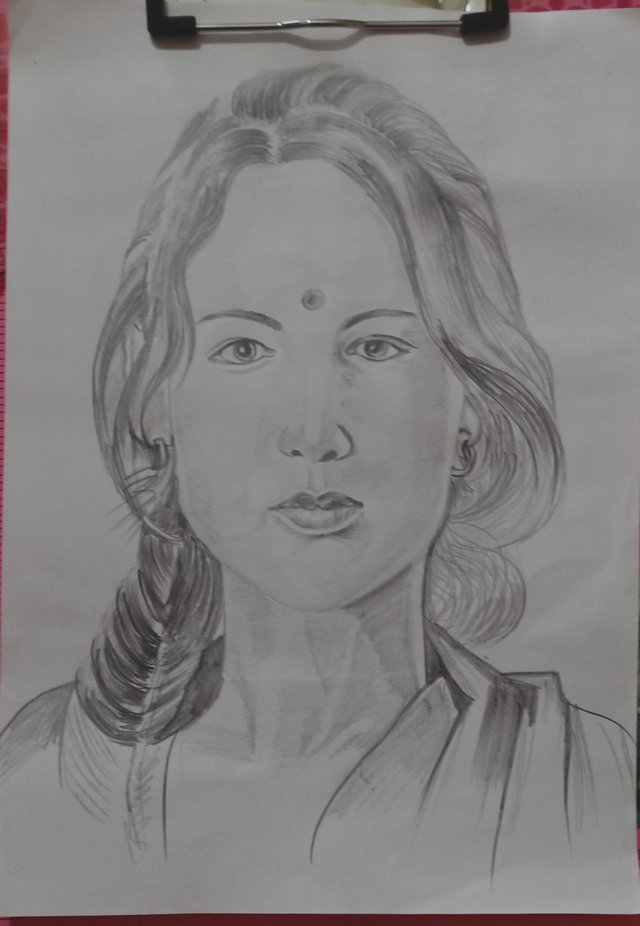 It's been a while since I last posted an art work and happy to be back with this post for the @art-venture team's art contest of Freestyle Portrait.
Thanks to team @art-venture, @stef1, @xpilar and other sponsors because of whom, this contest is on.

I have tried to draw the portrait sketch of a Traditional Indian Woman using pencils with step by step procedure as below.
The first step as in most of the cases, is to draw a rough outline of the face part and here we can see the face of the woman with eyes and that traditional bindi/kum kum (dot on forehead) an Indian woman wears.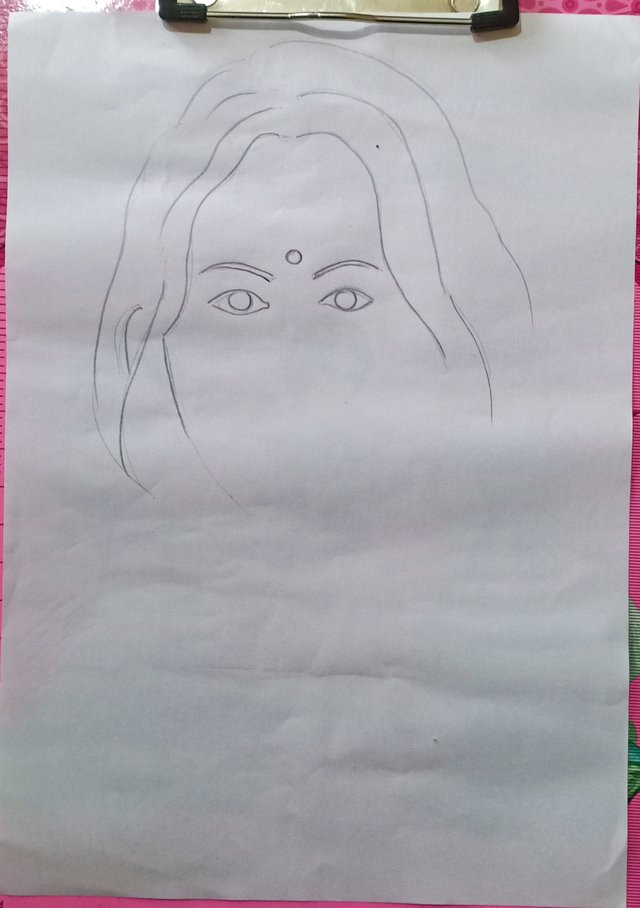 Outline of other parts of face and extended into the body part and shading of hair part started as in below one.
Indian puranas(meaning old sayings) always depicts the respect for women and if we see the Indian history, there are many great women who fought equally for their existence and also for the freedom of India and to name some of them, Rani Laxmi Bai of Jhansi, Rani Chennamma of Kittur and many.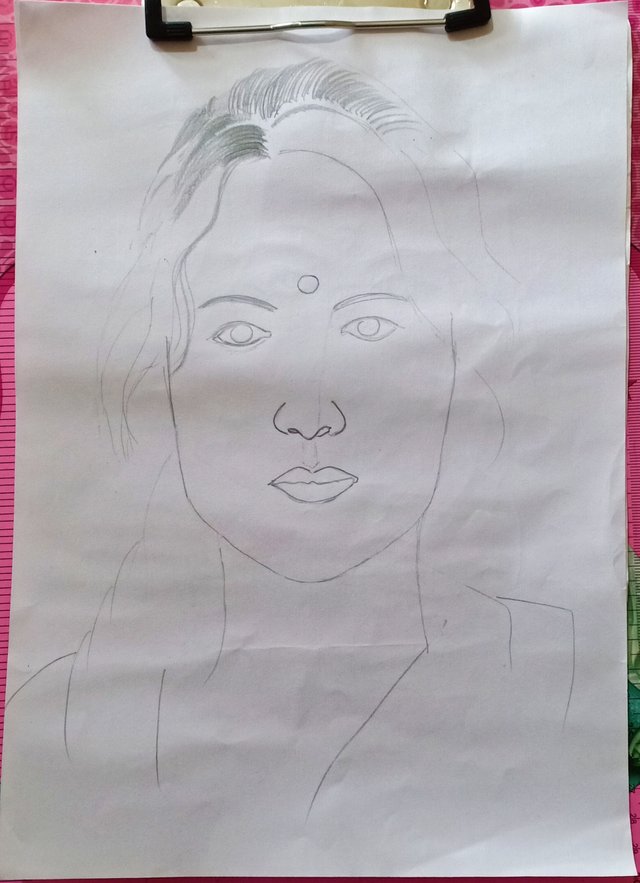 Hair part getting shaded fully as we can see below.
Women are always the force behind successful men and women are not behind in in field now and works equally with men including in toughest conditions the Army people goes thru and women are there there too.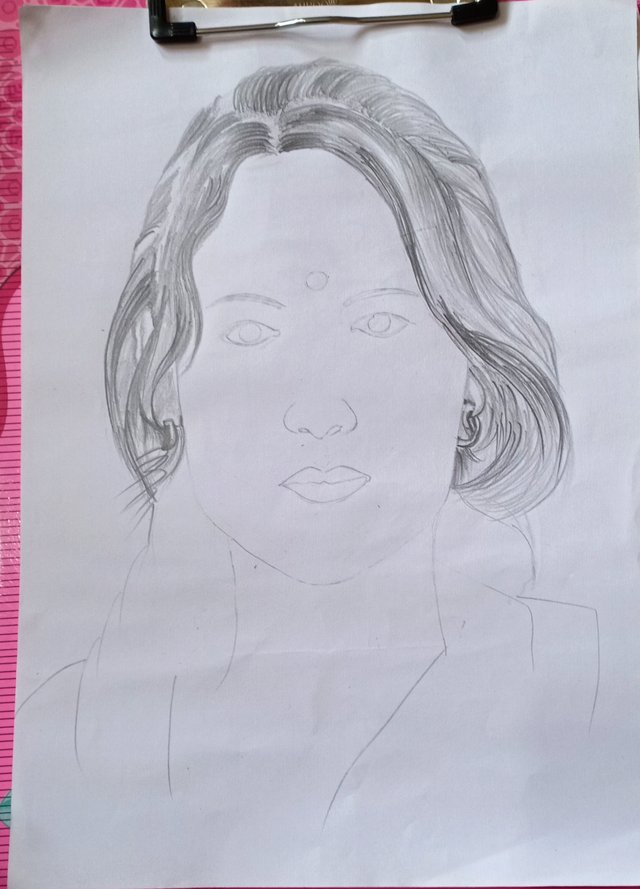 Thickening of eyes, lips and other body parts including the decoration of eye rings.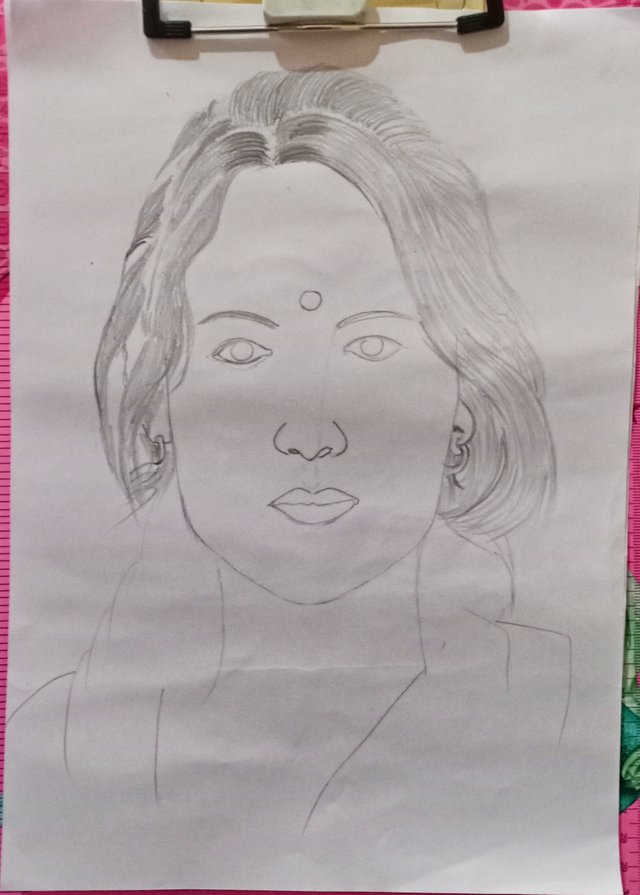 Shading of eyes and bindi part.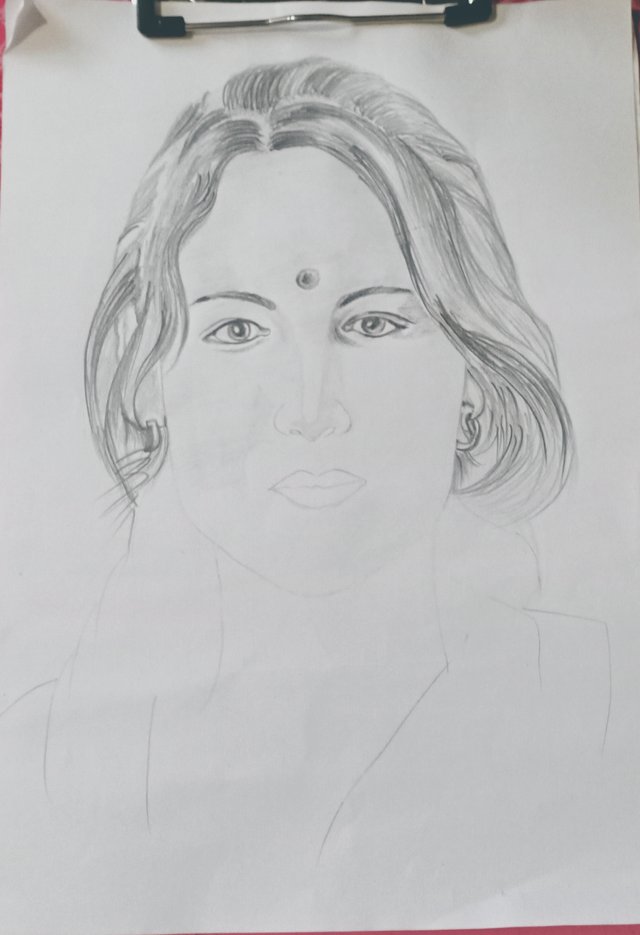 Face getting shaded with nose and mouth part.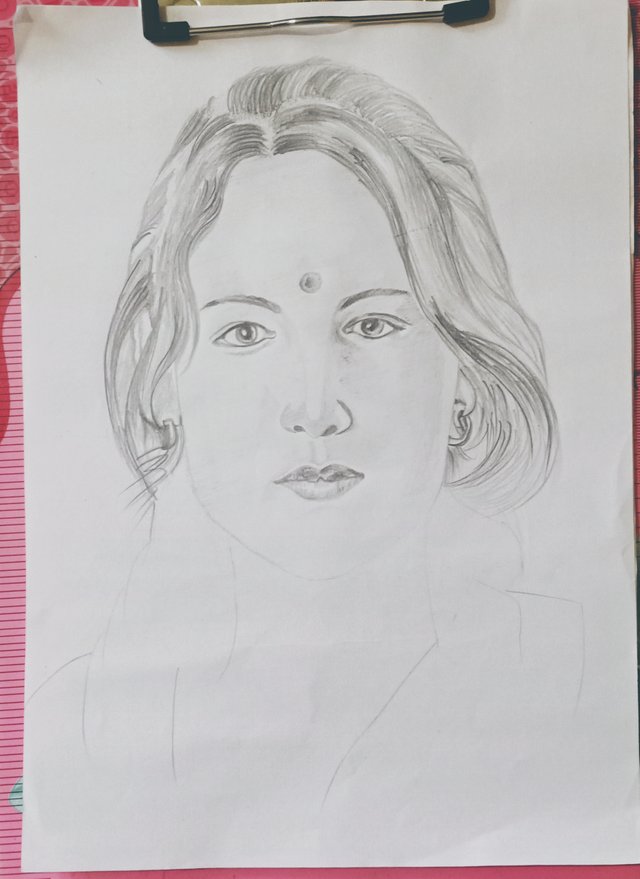 Here comes the final one with full face and little part of the body shown is also getting shaded.
I have darkened the photo after snapping it to make it look more natural and hopefully, you all appreciate that.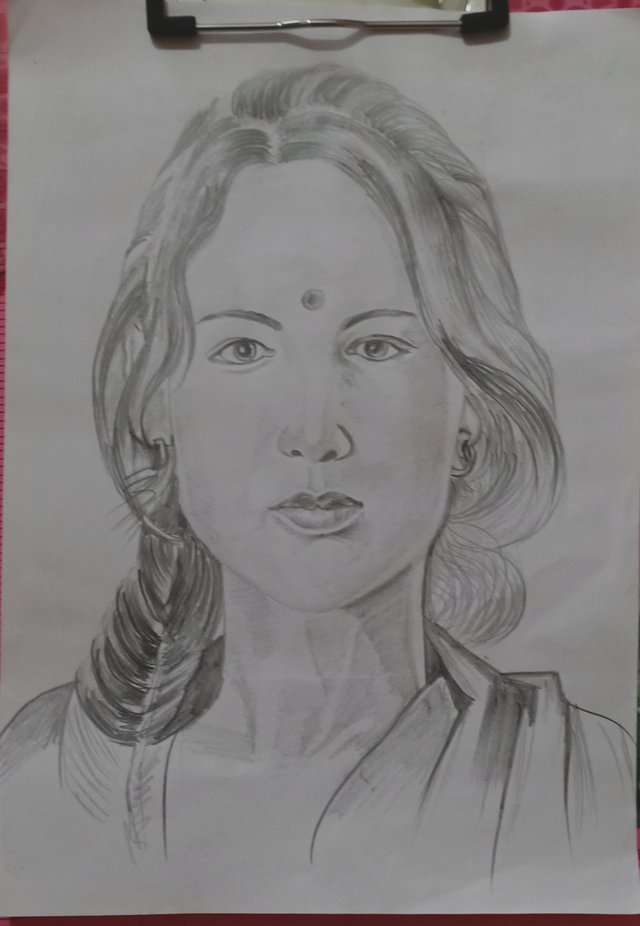 Contests are always a source of inspiration and I would like to thanks @art-venture for bringing out this challenge and wishing all Good Luck :)
Good Day and Good Wishes :)

Join the new Official Telegram for Splinterlands via link given below to participate in contests and have fun.
---
Not yet signed up for Splinterlands?
You can join using my referral link: splinterlands.io and get some monsters from me :)
Also, try monstermarket.io if you haven't already for your steemmonsters cards and packs purchase and get instant cashback with every card purchase.

Thanks for the votes, comments and resteems.
I am a proud member and supporter of below communities: