ArtVenture Contest: Sketch of Another Cute Girl
Hello Friends,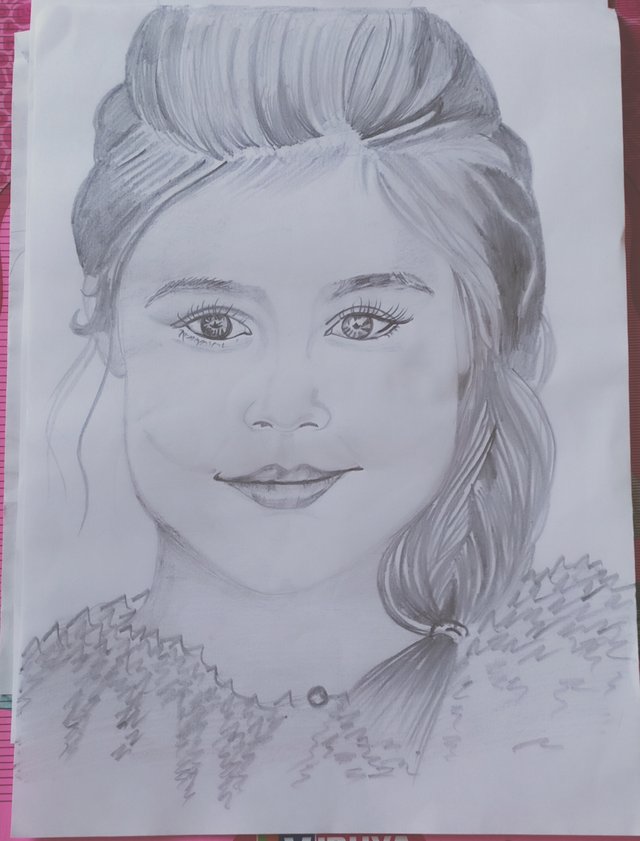 Thanks again to team of @art-venture and @xpilar in bringing these art contests.
Here is my second entry for the ongoing contest.
This time, I am bringing you a sketch of portrait of a Cute Girl with step by stem process as below.

Rough outline of the face of portrait with all the parts in the face as we can see below.
I am sure the artists will be more inspired to draw nature and persons and girls and women are special force of inspiration for all of us, isn't it?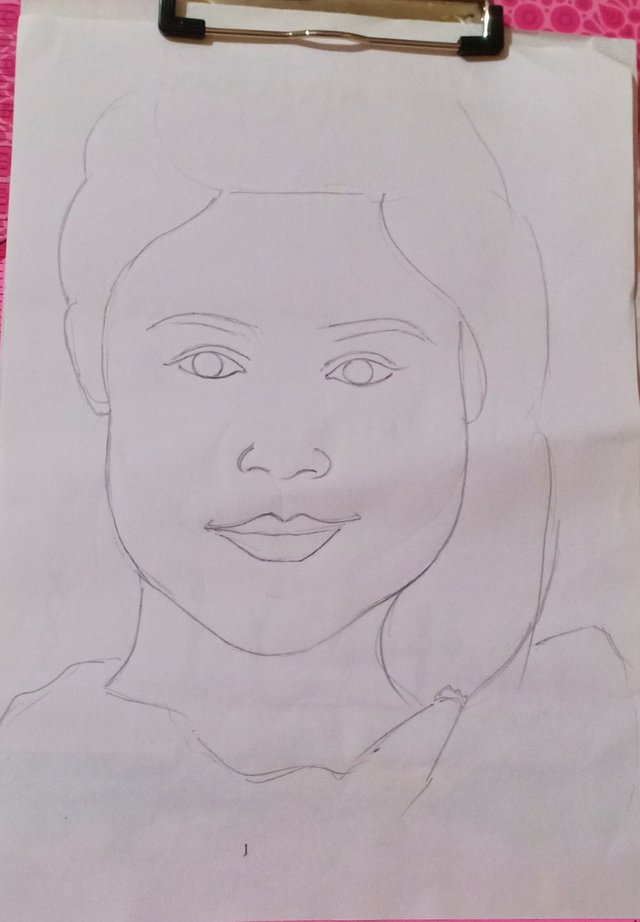 A little shading of the hair of the girl with outward and inward movement of the pencil to give the shape of hair structure.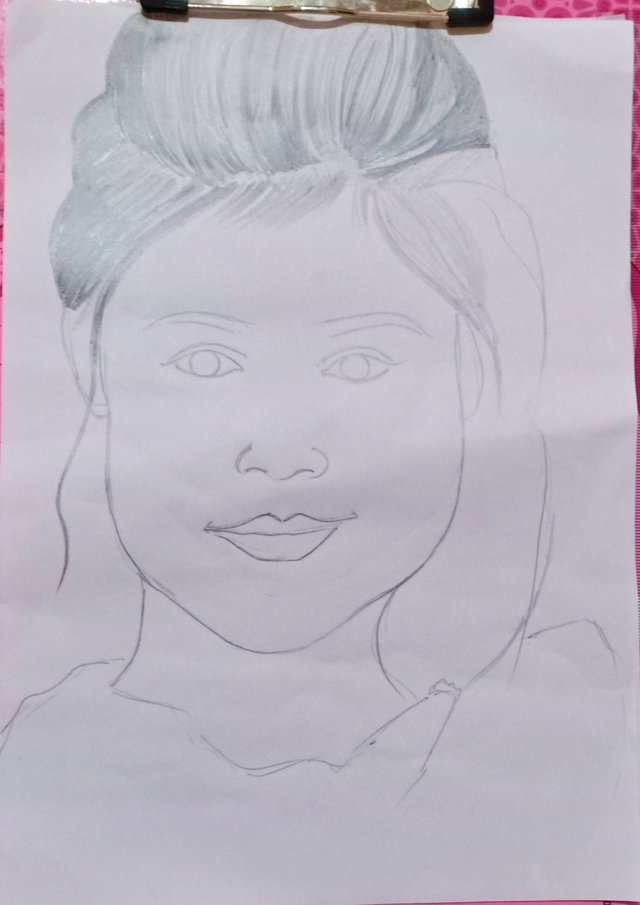 Further shading of the hair to give it more darkening look and extending it to downwards.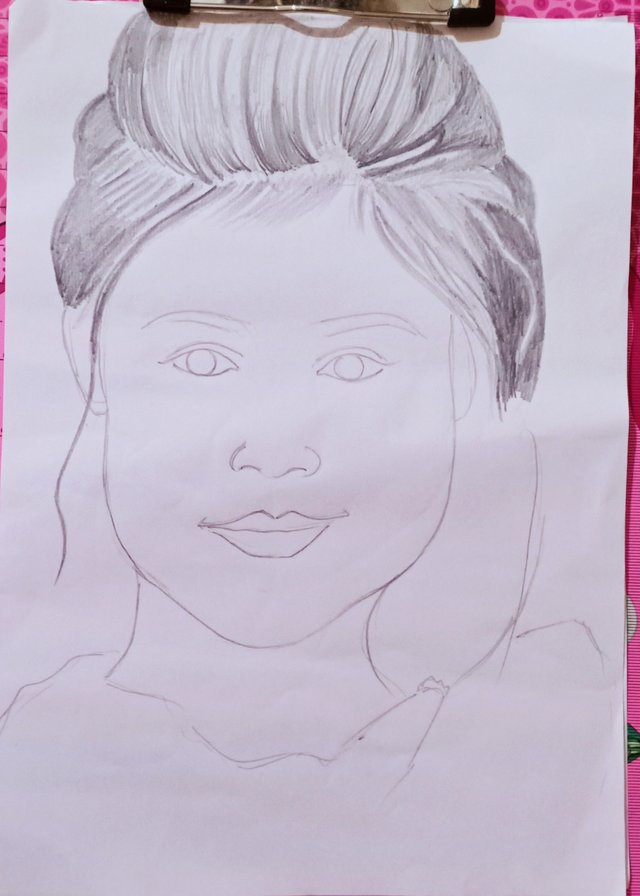 Shading of eyebrows and forehead part as we can see below.
Eyes are always special source of inspiration and not just for artists, even for anyone and eyes always makes one beautiful.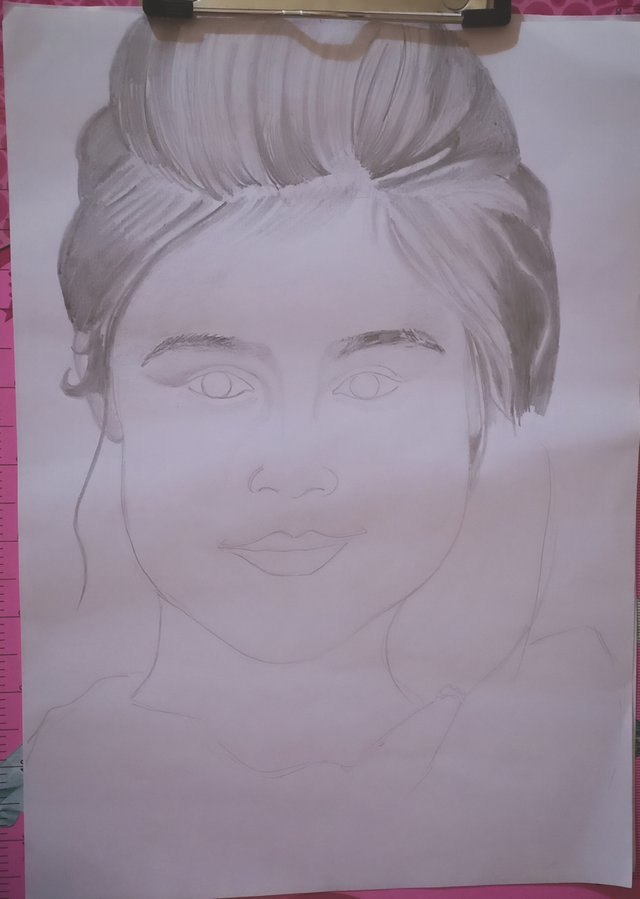 Here comes the shading for those beautiful eyes and I must admit, eyes are the center of attraction in this sketch work. Do you agree with me?
Also the shading of her hair braid or pony tail?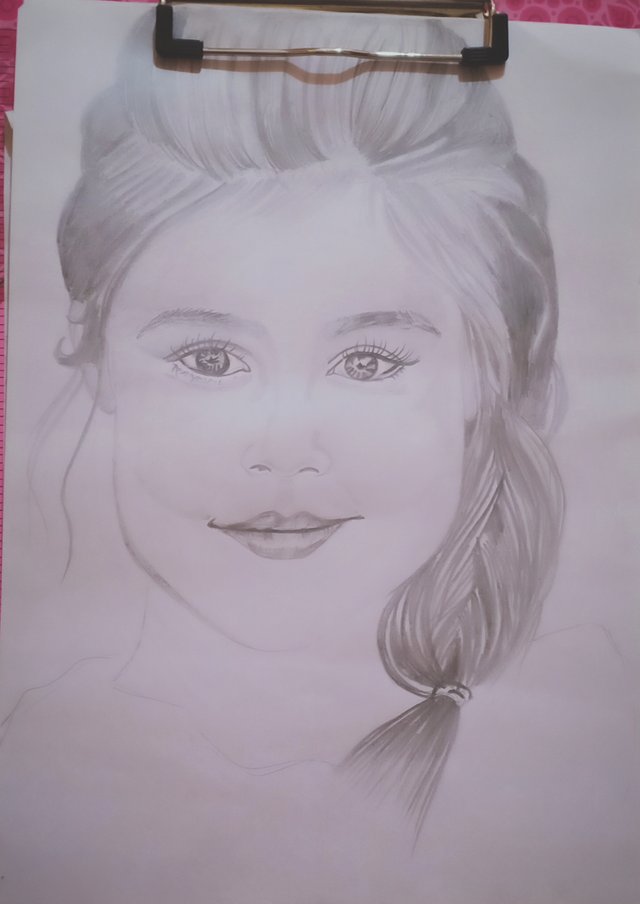 And, we are into the final part of this sketch.
Shading of lips, design of her dress and minor shading on the face to give those curvy structures and natural look.
That's all in this sketch work and hopefully, you will like it and appreciate the time spent on drawing this.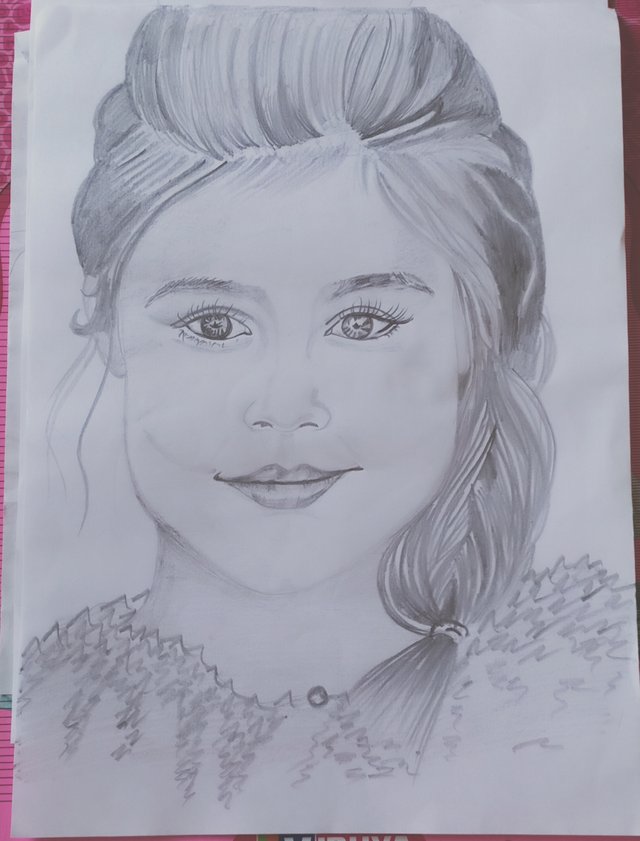 Thanks for going thru this and supporting me as always.
Once again, thanking all those who are responsible in bringing this contest into reality, especially the initiators @art-venture, @stef1 and sponsors @xpilar and @steem-agora and all others who are part of this initiation.
And yes, wishing good luck to all the artists who have participated in this contest by spending valuable time in bringing out their art work.
Wishing you all nice Sunday and a nice week ahead :)

Join the new Official Telegram for Splinterlands via link given below to participate in contests and have fun.
---
Not yet signed up for Splinterlands?
You can join using my referral link: splinterlands.io and get some monsters from me :)
Also, try monstermarket.io if you haven't already for your steemmonsters cards and packs purchase and get instant cashback with every card purchase.

Thanks for the votes, comments and resteems.
I am a proud member and supporter of below communities: