The World of XPILAR - B&W PHOTOGRAPHY AND ART CONTEST WEEK #042 - Autumn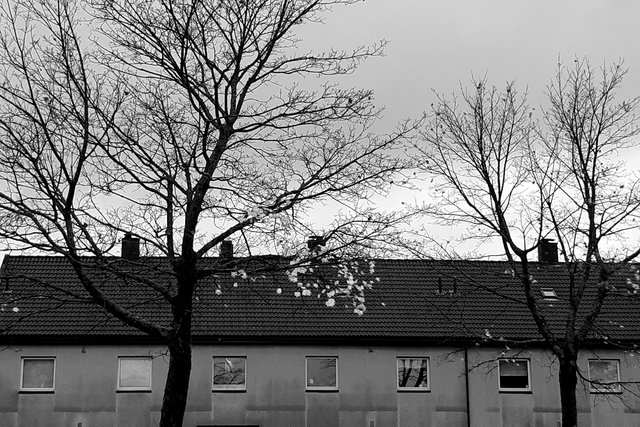 This photo was taken on the street where I live, Kristiansand, Norway. It's autumn. The houses are grey and the tree trunks almost black. A storm has blown almost all the leaves off. The few that are left gave a contrast in yellow against the grey houses.
Please do follow if you want to keep up with my next photo shoot. Any upvotes or resteems are hugely appreciated!
Latest photo shoot, check out :
The World of XPILAR - CITYSCAPE PHOTOGRAPHY AND ART CONTEST WEEK #052 - Above the city
U.J
Kristiansand, Norway
All the photoes are mine, Ulla Jensen (flickr, Instagram and facebook)
Read about us? // Main page!
Latest content: Travel, Art, Article, Poetry