Introducing yourself in The WORLD OF XPILAR community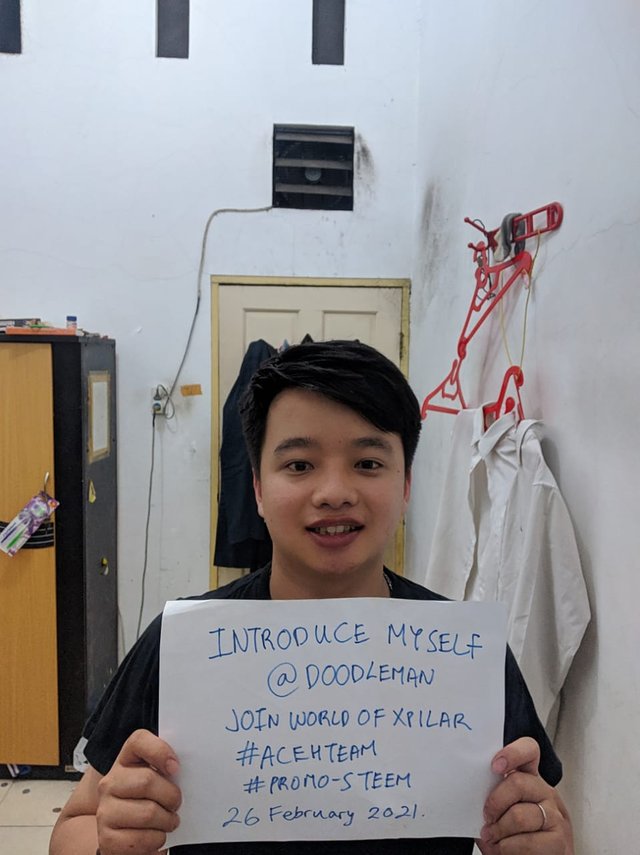 Halo semua teman-teman di steemit, terutama di komunitas xpilar, saya disini ingin melakukan post verifikasi akun untuk bergabung dengan Aceh Team, semoga teman-teman mau menerima saya di komunitas ini ya.
Saya disini ingin menyalurkan hobi saya dibidang fotografi terutama macrophotopgraphy. Karena keseriusan saya atas macrophotography ini, beberapa hari belakangan saya sudah membeli sebuah lensa macro , atau lensbong yang bisa saya aplikasikan pada handphone saya.
Untuk hasilnya , teman-teman bisa melihatnya di beberapa post kedepannya. Selain memakai handphone, saya juga akan menggunakan kamera saya yaitu SONY Alpha 5100, untuk lensanya sendiri masih saya pesankan untuk versi macronya, semoga ini cukup untuk membantu saya menghasilkan karya yang bagus.
Sebelumnya saya sudah berbicara via handphone dengan @sultan-aceh. setelah kami berbicara banyak.
Tentang promo steemit, agar bisa seperti @stephenkendal , Invest dan lain lain.
Ternyata, bahwa di komunitas World Of Xpilar, bisa melakukan berbagai hal, bisa memposting. Semua jenis artikel dan kontent,
Termasuk The diary game.
Mungkin. Untuk minggu ini. Saya akan belajar photo macrophography bersama @sultan-aceh .
Salam kamu untuk admin @xpilar dan moderator world of xpilar @sultan-aceh .
terimakasih,