Lamma and the chameleon.
Lamma and the chameleon.
I paint with Paint Tool SAI
Finally I was able to sit down and work! But I was planning to finish the drawing two days ago .. but because of this whole situation I didn't have the strength to draw anything😔
I often say about this art that Lama looks like Sherlock Holmes.
Then I think the chameleon is Dr. Watson )
What a fluffy bangs turned out, I just want to reach out and touch .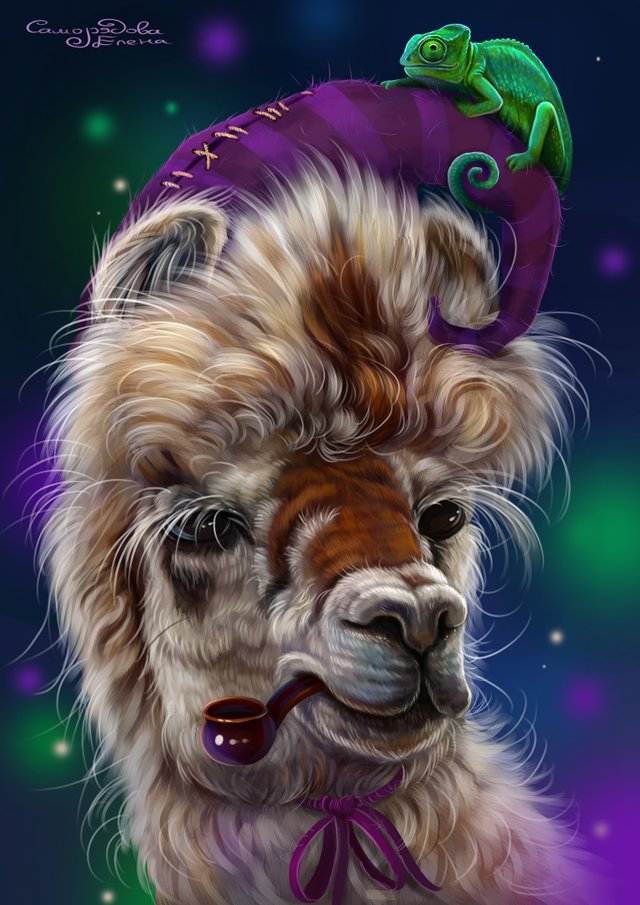 Process (I already showed you the process)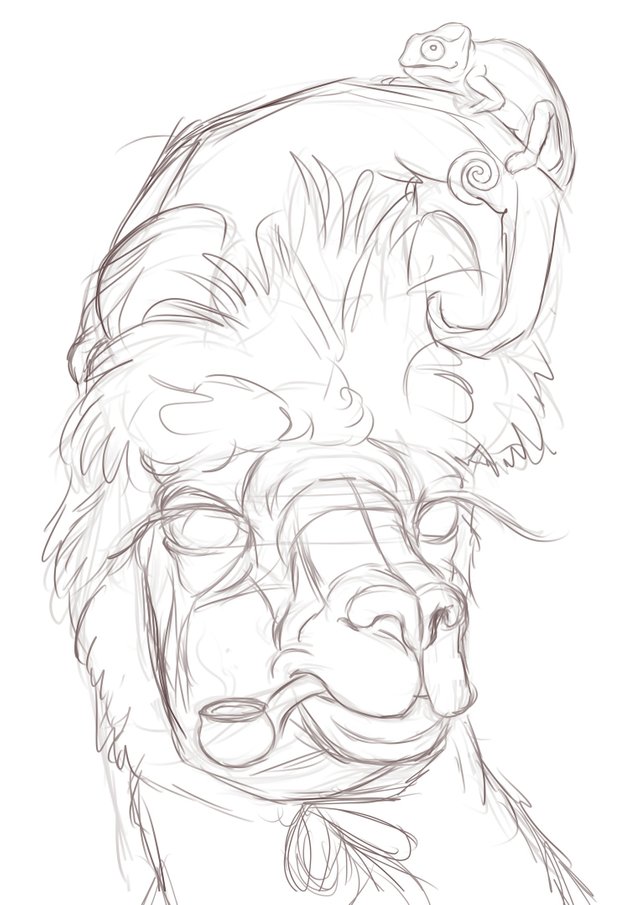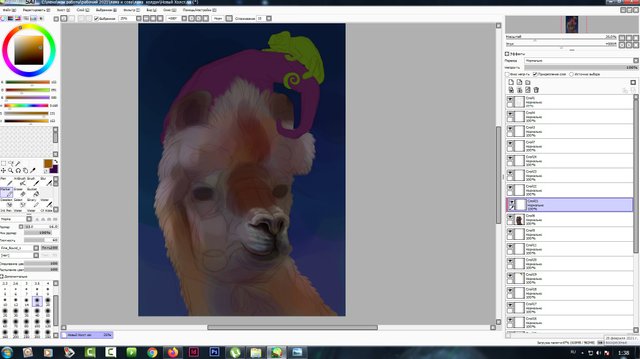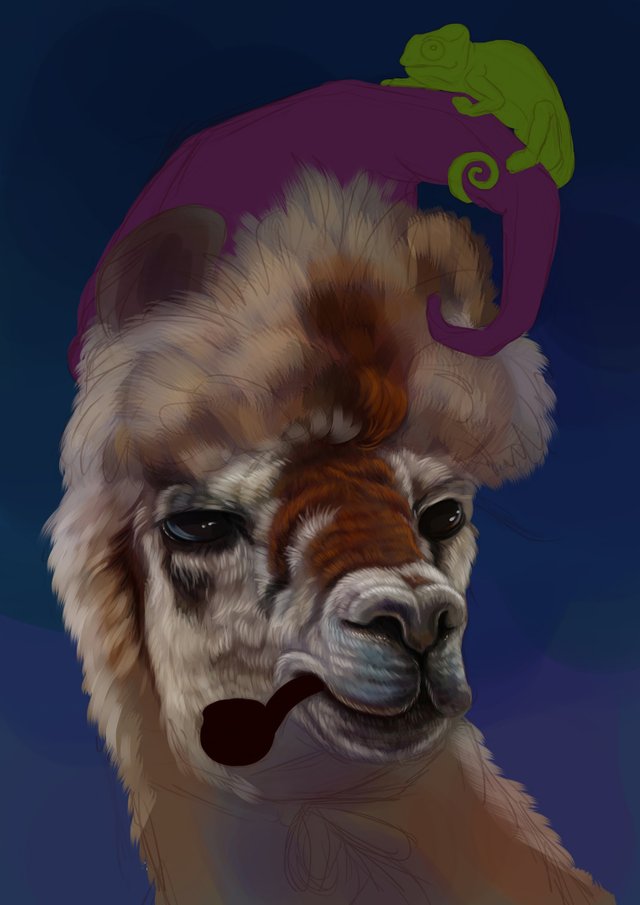 Finished art