process🎨 My digital art.
process🎨 My digital art.
A charismatic llama turns out 🌈
Someone wrote that he looks like Sherlock Homes. lol
it is even more comical in the end) Soon I will send you the finished art with Lamma.
I draw in the Pant Tool SAI program. I am drawing in the first version of the program.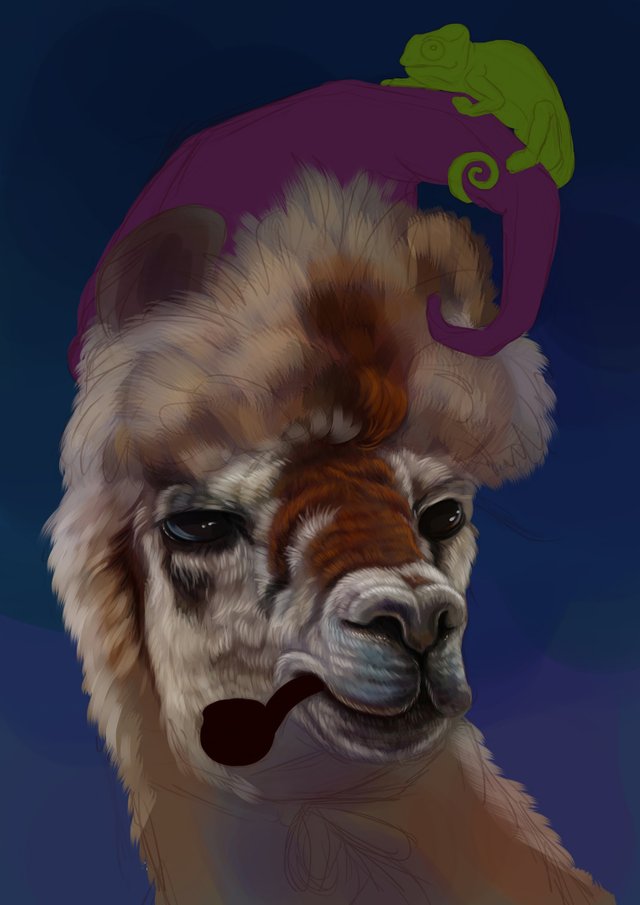 And I also wanted to shout at you. Remember I sent you a post with owls that were exhibited in a museum. So that's it.
Impudence that simply knows no boundaries.
See the post about the museum below. It turned out to be much more serious, a person frankly makes money on my work. Not only does the hostess sell postcards with my illustrations. He also uses them in decor - flyers, banners, restaurant menus, nesting dolls, boards, paintings on the wall, etc. That is, it uses it for its business. I am already silent about posts on Instagram and VK - but they are just above the roof. The person is clearly not in the mood for a peaceful solution to the problem. Moreover, he openly insults me by calling me "evil". It turns out to do business using my work for promotion, decor + selling postcards with my work - this is probably a manifestation of kindness. And I, behold, a person who worked and was indignant that my work is being frankly sold and used for business - I am angry ... there is a lot of evil in me ... It's a shame friends to tears ...
I want people to know about where they go and how they openly use other people's labor, with complete impunity - and even insult!
And it's one thing, friends, to print an artist's drawing to just hang it at home, or put it on the back, it's another thing to use the artist's work for business. And no, no one called me and did not invite me anywhere - I only found out about this cafe yesterday. And no, this is not advertising - this is the use of my labor.