Courtyard spaces. The center of Vologda. Part 1
How surprised I was when I first saw so many panel houses in the center of Vologda! Now, of course, nothing will surprise me, but then it broke all my stereotypes about a cozy wooden old city. And then it turned out that among these spaces there is a kind of metaphysics.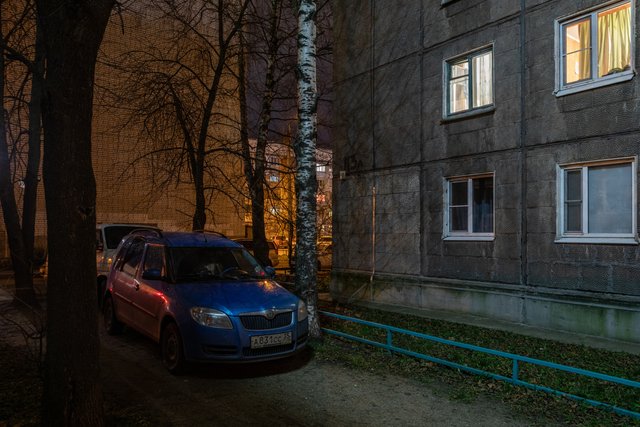 And among new buildings there are no feelings at all, except for the desire to live in one of the newly built houses.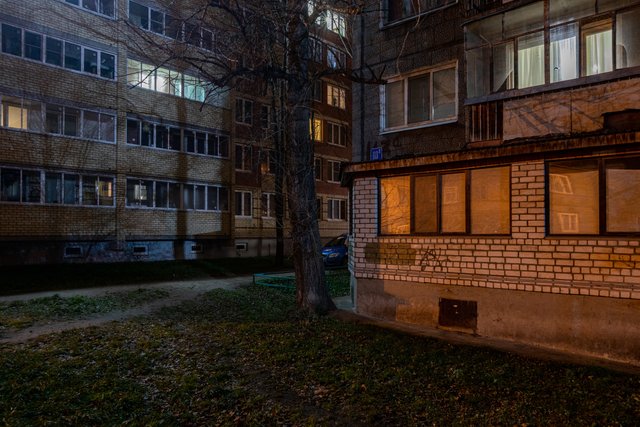 Yards with panel houses are also a kind of bygone era. This will not reach small cities soon, but in Moscow such houses are already recognized as dilapidated and even demolished.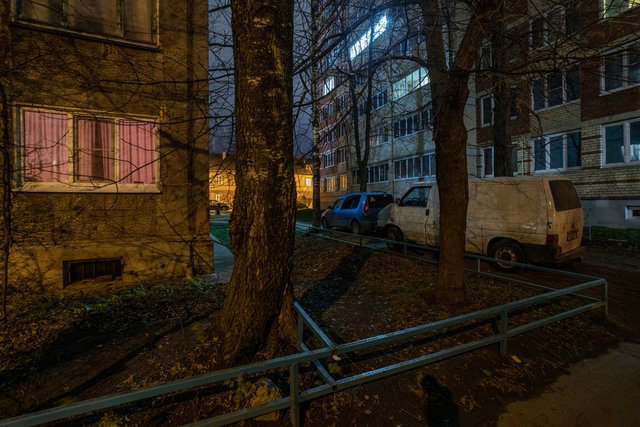 The city center by its layout is atypical only in the outskirts.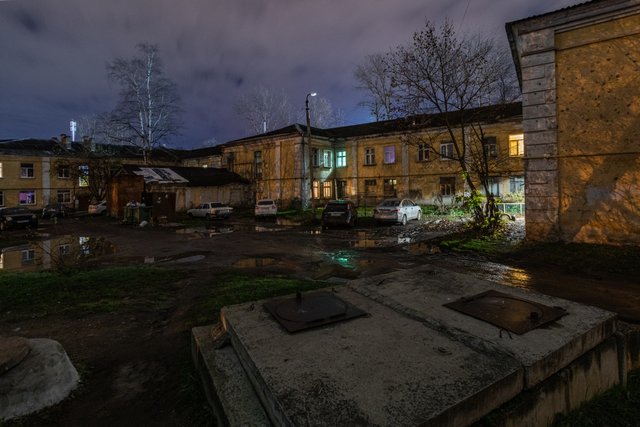 In other quarters, everything is so predictable that it's even boring. This I am getting ahead of myself, because I have passed (with a camera) more than half of the center.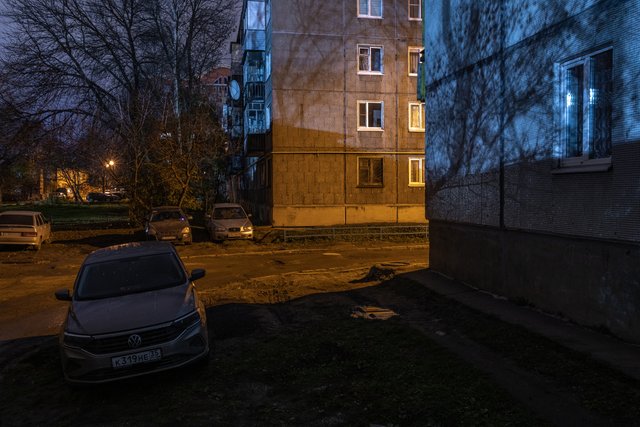 Much more interesting places await me ahead of me, but in the area of ​​Herzen Street, apart from barracks, there is nothing surprising.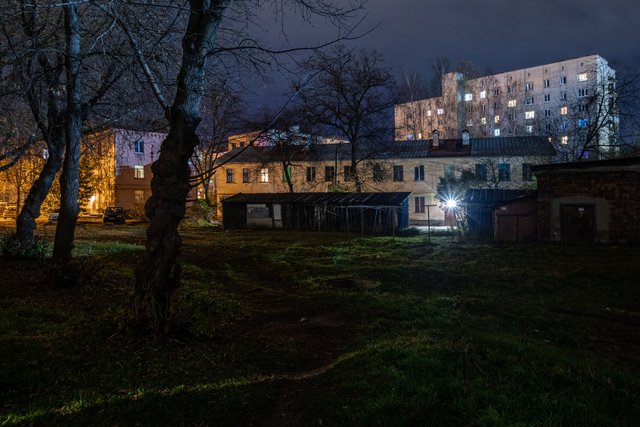 Among ordinary five-story buildings and nine-story buildings, two-story buildings can also be found.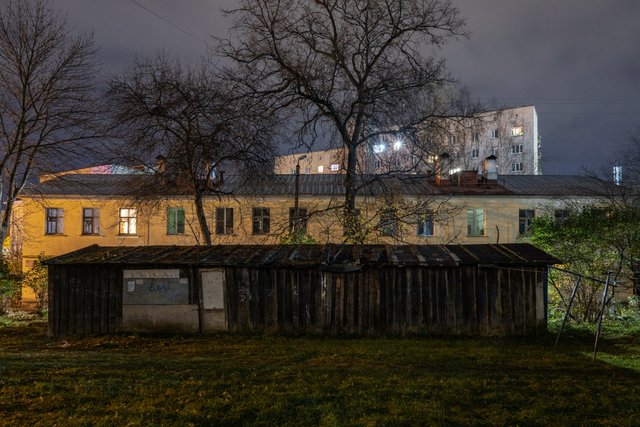 Here my attention is stealing many interesting views and angles.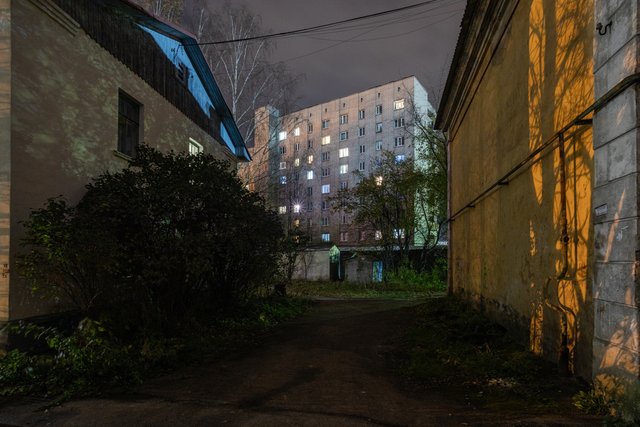 What if there is no metaphysics and I just love to walk in the evenings?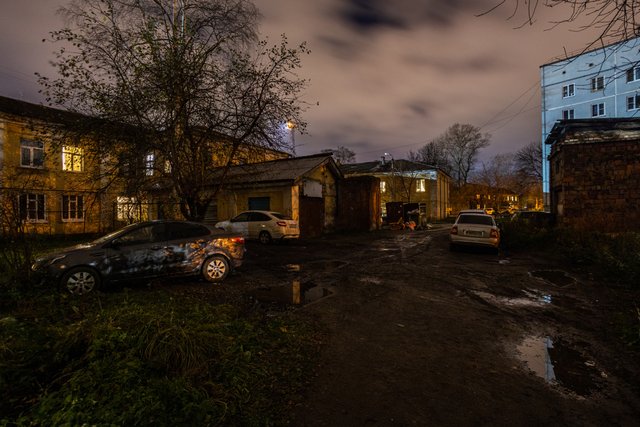 Maybe so, but then I would capture everything.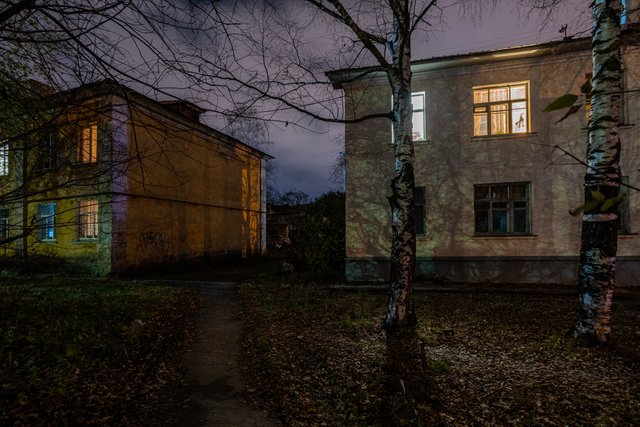 Right now I have turned on other music that does not correspond to this dimension and my thoughts have completely disappeared. I can't write anything about these courtyards. I want to write only about metaphysics, and I don't think about yards at all.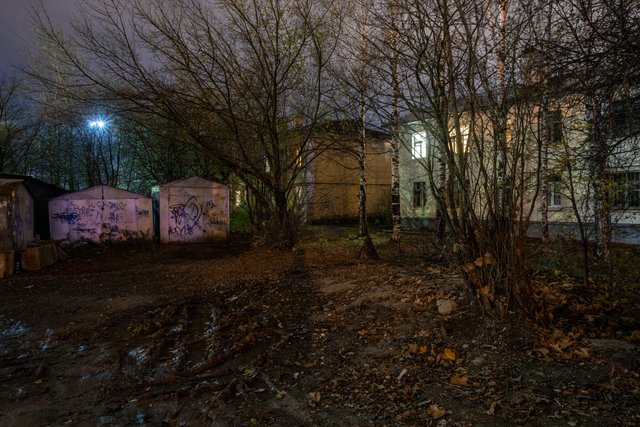 But I need to finish writing the text and I need to connect back to the frequency of the courtyards. Oh, someday I will learn to manage it all and use it correctly!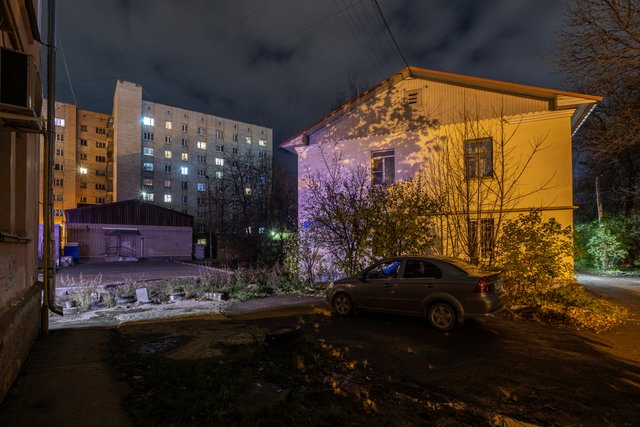 Here I am again among the courtyards.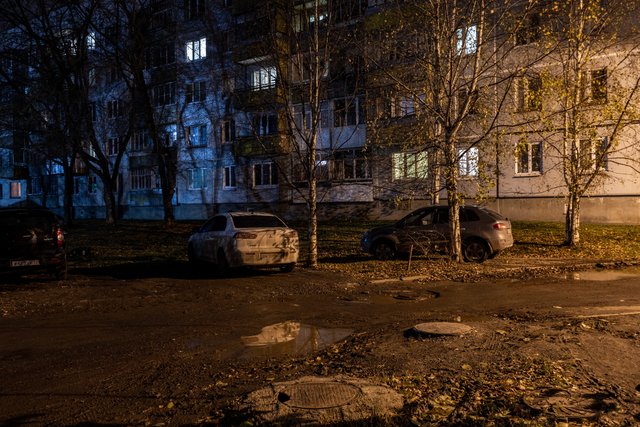 There are a lot of Khrushchev and Stalinist Era houses in the city center. All types of houses are mixed in one space.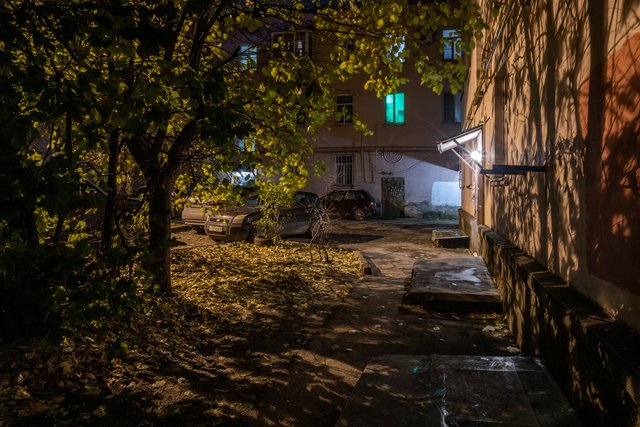 It's a pity that when I walk on foot, I don't remember where there are through driveways. It would be useful to know the city in this way where you can drive by car, but for some reason, it is better studied while driving.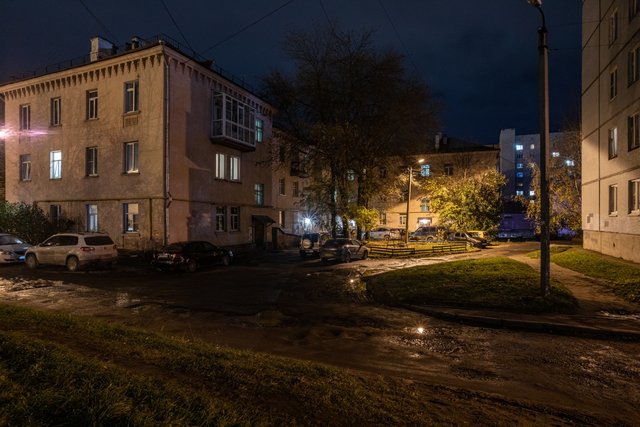 It turns out that you need to walk on foot, ride a bicycle, and also drive through all the streets and courtyards by car. These are all different filters of space perception.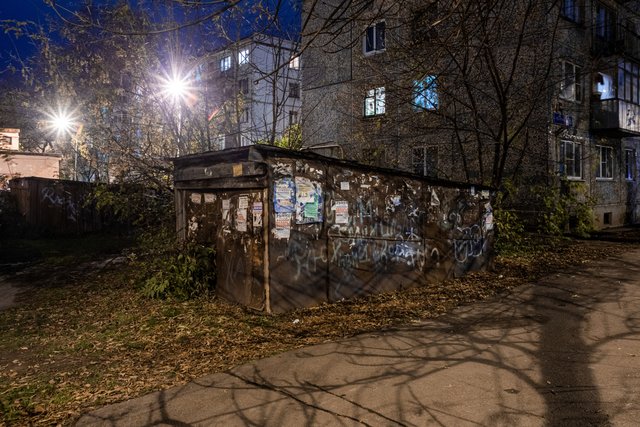 When neighborhoods are too typical similar to each other, they are remembered a little worse.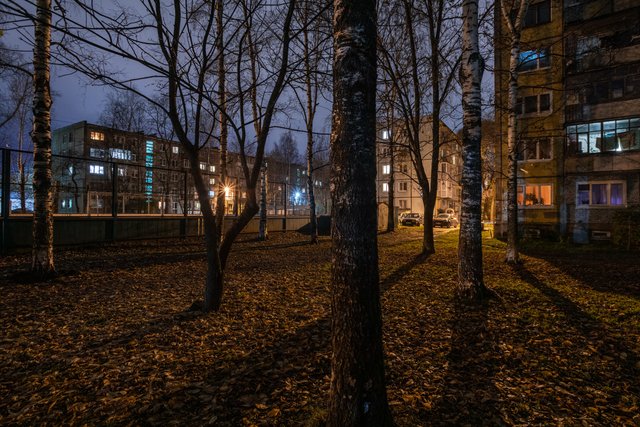 So it was once in Koryazhma (a city in the Arkhangelsk region), where, going from yard to yard, I struggled with the feeling of déjà vu.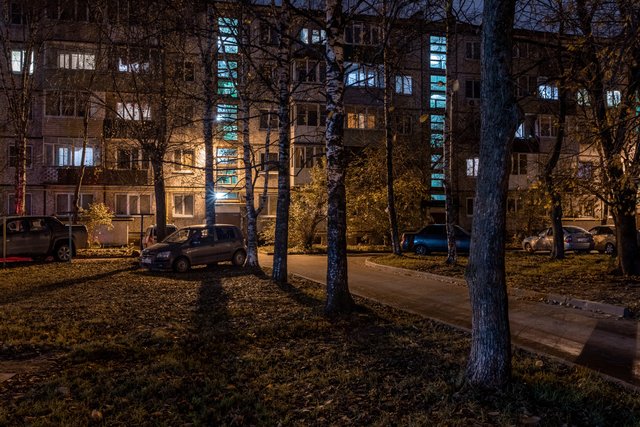 There are also such courtyards in Vologda, especially in the Byvalovo microdistrict.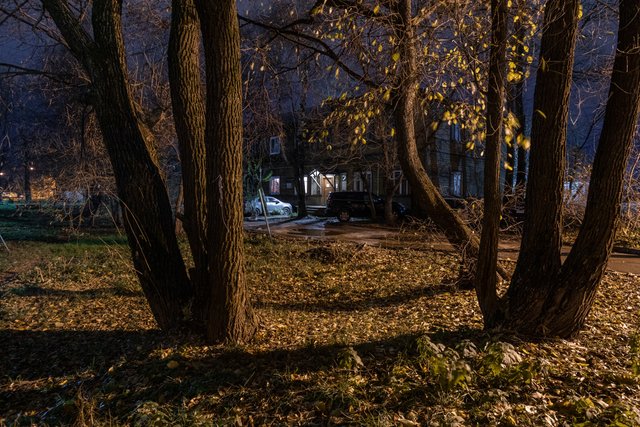 The center is a little different, but you can also get lost.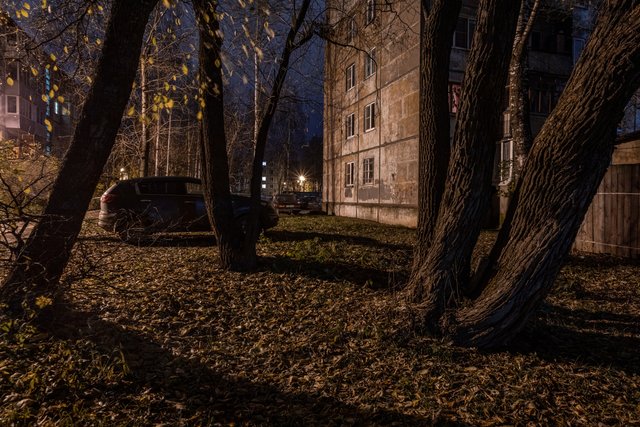 To be continued...