[ESP-ENG] A Fail Love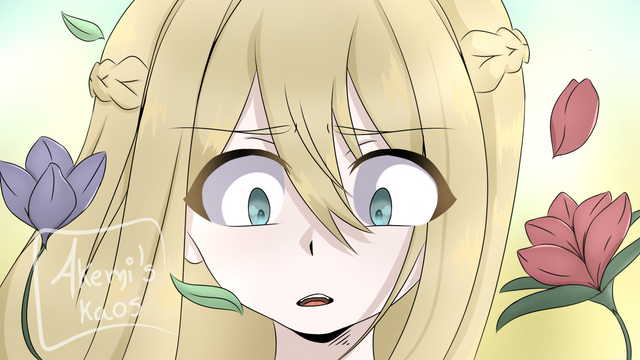 Minasan, kon'nichiwa! Como están? Para hoy he dibujado algo inspirado en la canción "stitches" de Shawn Mendes. Vamos a ver si me salen las palabras para contarles algo de la historia del dibujo xd
Minasan, kon'nichiwa! How are they? For today I have drawn something inspired by the song "stitches" by Shawn Mendes. Let's see if the words come out to tell you something about the history of the drawing xd
La canción relata sobre un amor perdido a mi parecer y de eso se inspiró mi dibujo, digamos que... ella (la de dibujo) se le iba a confesar a su crush y ella estaba, toda arreglada, con flores y asi xd (pareciera hombre . _. pero es que ella le iba a dar ese detalle unu) peroo * pausa dramática * su crush, se le declaró a otra >:v y bueno esa es la historia que pude pensar y que tuviera lógica xdd, bueno, vamos con el procedimiento del dibujo :D
The song tells about a lost love in my opinion and that's what my drawing was inspired by, let's say ... she (the drawing) was going to confess to her crush and she was, all arranged, with flowers and so xd ( It seems like a man. _. but she was going to give him that detail unu) buut * dramatic pause * her crush, it was declared to another >:v well that's the story I could think of and that had logic xdd, well, let's go with the procedure in the drawing :D
---
Boceto / Sketch
---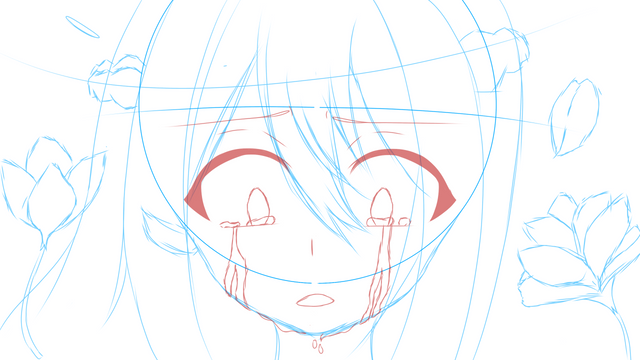 Bueno, aquí esta el boceto pero, tiene un cambio que del dibujo finalizado y eso es algo que explicaré más adelante.
Well, here is the sketch but, it has a change that of the finished drawing and that is something that I will explain later.
---
Line Art
---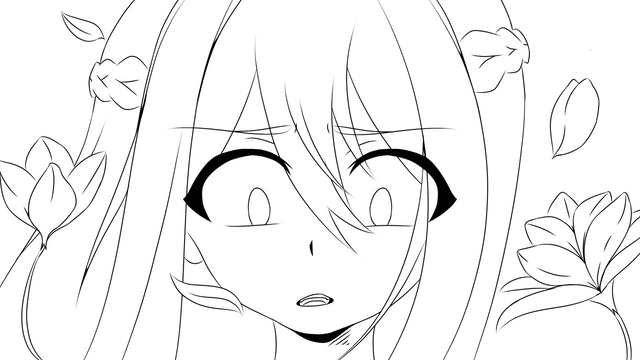 ---
Base Color
---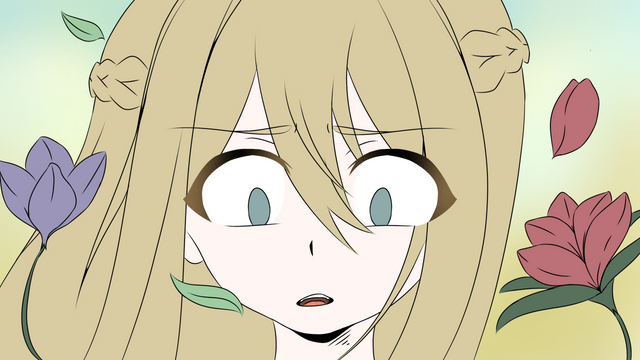 ---
Resultado Final / Final Score
---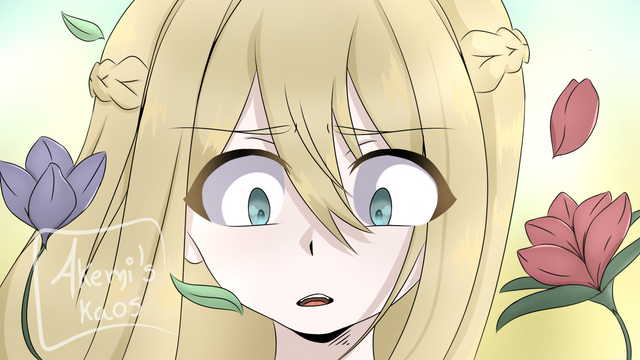 Este es el resultado :3, bueno explicaré lo de las lágrimas fallidas xd, esas lágrimas se suponian que las lograría con un efecto realista pero cada vez que lo ponía se me reiniciaba la tablet y pues.. fue fake.. F. Si quieren entender un poco más el dibujo aquí les dejo el link de la canción subtitulada al español :v y ¿Que me dices @haniel? ¿Cual crees que sea una buena historia para el dibujo?
Espero les haya gustado mi dibujo :3, yo soy Akemi y me despido, Sayonara
This is the result :3, well I will explain about the failed tears xd, those tears were supposed to be achieved with a realistic effect but every time I put it on, the tablet would restart and well .. it was fake .. F. If you want understand the drawing a little more here is the link of the song subtitled in Spanish :v and what are you saying @haniel? What do you think is a good story for drawing?
I hope you liked my drawing :3, I am Akemi and I say goodbye, Sayonara
App : Ibis Paint X