My funny Valentine — original avantgarde drawing
Hello friends! This idea came to me a year ago and only now I drew it. Music is love, love is music. The abstractions around the angel symbolize the world that the musician creates around himself when he plays music.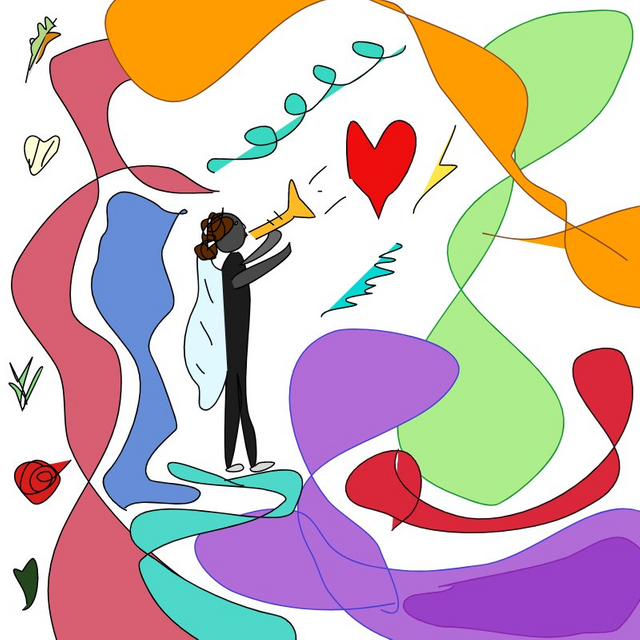 And, ofcourse, Chet Baket. The best My funny Valentine singer ever.
Thanks and follow me on steemit!