Neoclassic Ballad Guitar Backing Track in A Mixolydian — Original backing track+Diagrams
Hi friends! I started recording my own backing tracks for improvisation. I am also open to collaboration and I will be very happy if you use my tracks for playing, performing and practicing. Just put link to my channel in description.
Neoclassic Rock Guitar Backing Track in A Mixolydian Mode.
Link to purchase this track:
https://improvizbt.bandcamp.com/track/neoclassic-ballad-guitar-backing-track-in-a-mixolydian
You can also use D major scale or B minor scale. In the video, I add diagram with A Mixolydian Mode.
A Mixolydian is the fifth mode of the D major scale
A Mixolydian Scale Notes: A B C# D E F# G
Mixolydian Scale Formula: 1 2 3 4 5 6 b7
Mixolydian Scale Intervals: W W H W W H W
Chords:
Bm7 | Em7 | A7
Dmaj7 / Gmaj7
Diagrams for improvisation: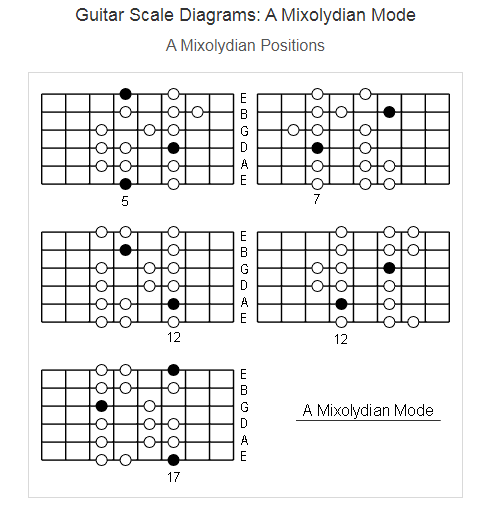 Thanks for watching!
Follow me on Steemit!