Final Days - Apocalyptic Style Digital Painting Process
Hi everyone, I am back after a few weeks break from posting. I have been learning the fundamentals in game development on Maya and 3DsMax while also doing some concept design on the side. Today I will share a recent apocalyptic style piece I made using a mix of photo bashing and digital painting.
Final Result
Step 1
I first find an image of some city streets that would work well for the overall scene.


Source Image
Step 2
I adjust the colour & contrast settings to match the mood I want to create. In this case I wanted more warm colours. I also remove all the parts of the image I don't need, in this case it is the people. I add small details with the paintbrush for cracked windows on the side and in the distance.

Step 3
I add a cracked floor texture by setting the layer to multiply and set the correct perspective using the perspective tool.

Step 4
I do the same thing with an image of cracked walls and place it over the buildings to create this overall effect. I also add a person in a hazmat suit with a gun to the scene and adjust the settings to match the scene.

Step 5
I add some grass textures and spread them around with the clone tool and use the brush with a foliage setting to decorate the sides of the buildings.

Step 6
I add some more small details to the scene such as debris from the building, a traffic cone and some cans lying around. I also include this crash car to add to the final composition. I use the burn and dodge tool to make certain parts that are meant to be in shadow dark while other parts in light brighter. This is quite an important step in achieving realism.

Step 7
This is almost the final step. I add black and white clouds to the scene and use a color mode on a brush to add some warm hues. I also add a few birds into the scene.

Step 8
The final step involved merging the layers into a flattened image and adjusting the final settings for the desired effect. I used a point light in the distance under lighting effects to achieve this final result that makes the image pop.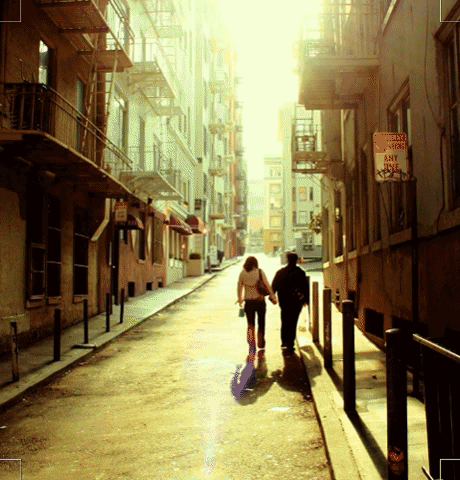 ---
---
Thanks for stopping by and for all your support!
I would encourage you to try out something like this with a digital software of your choice :)