Quirky Troll Digital Painting Piece + Process!
---
Hi everyone, sharing with you today a quirky digital painting of a troll and the process that went into creating it.
I first started off with a quick sketch of the troll. I used the intuous wacom tablet with a pressure sensitive pen to do this.

I then added the base layers. I was aiming for orange/brown skin tones, bright piercing yellow eyes, blue hair and green clothes.

The next step involved the shading. On a multiply layer and using a black paintbrush I painted in the shadows. This creates more depth and form leading to greater realism.

I then added another layer of lower opacity and with a light colour painted in some light. For this piece the light would mainly touch the peak of his nose, cheecks and some of the shoulder.

The final step involved adding him to a fitting background. I found this image of a cave to be relevant to what I was aiming for.

For a troll he is more creepy than scary. In future, I may make him more intimidating to look at.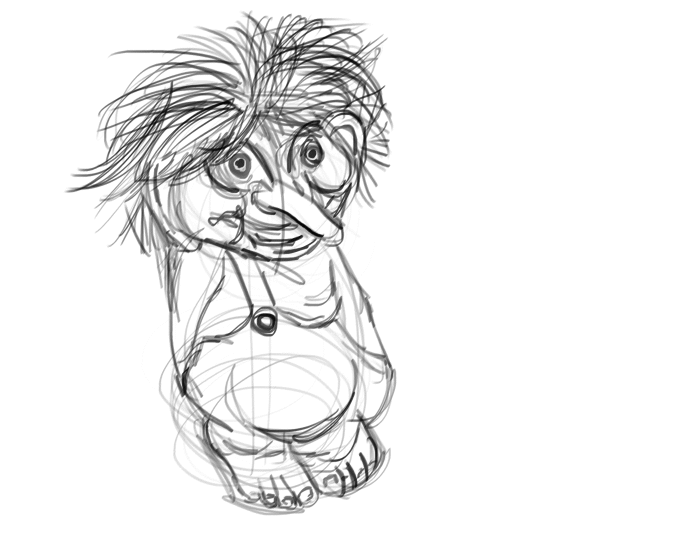 ---
Thanks for checking out this post and for your support :)
---