Wherein's Art Contest Second Stage: Never Old...
Hello everyone, today I would like to share my entry for the @Wherein's second stage painting contest. I hadn't used water colors in a while so it was fun getting back into it. I will share the process with you and the final result!
----- Finished result -----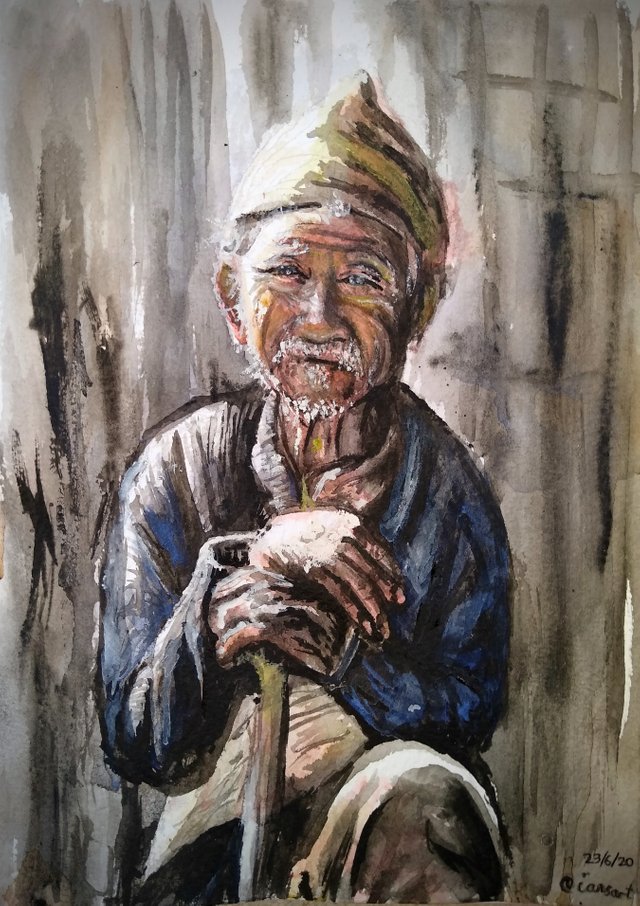 Step 1
I started with a rough drawing sketch on the watercolor paper to give me a guideline for when I then start to sketch. I then begin with red as the main mid tone in the face.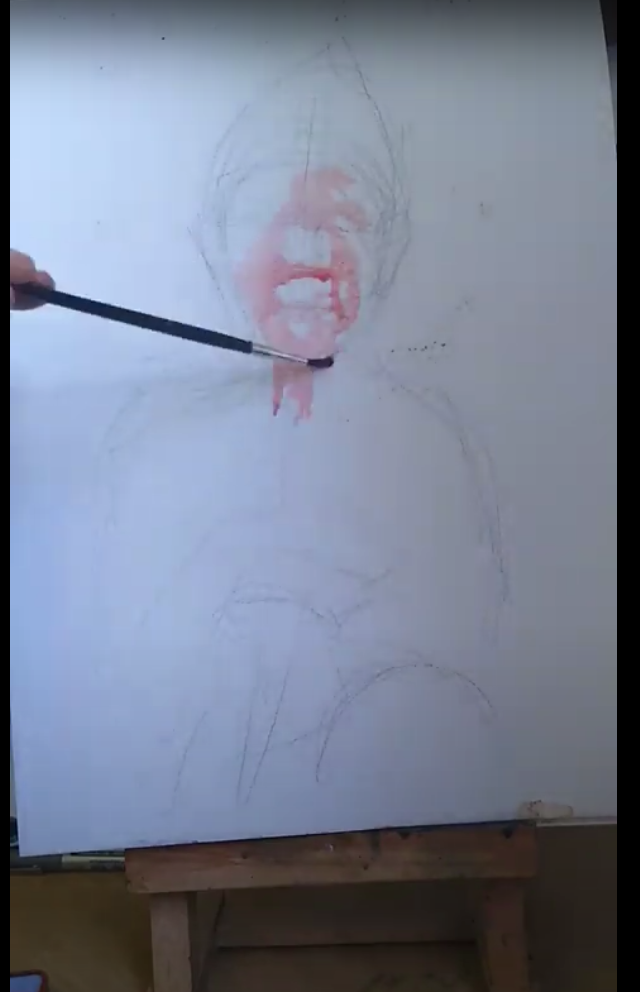 Step 2
I begin adding blue/black for the darker tones and a little bit of yellow for the lightest tones where the sun catches his face and hat.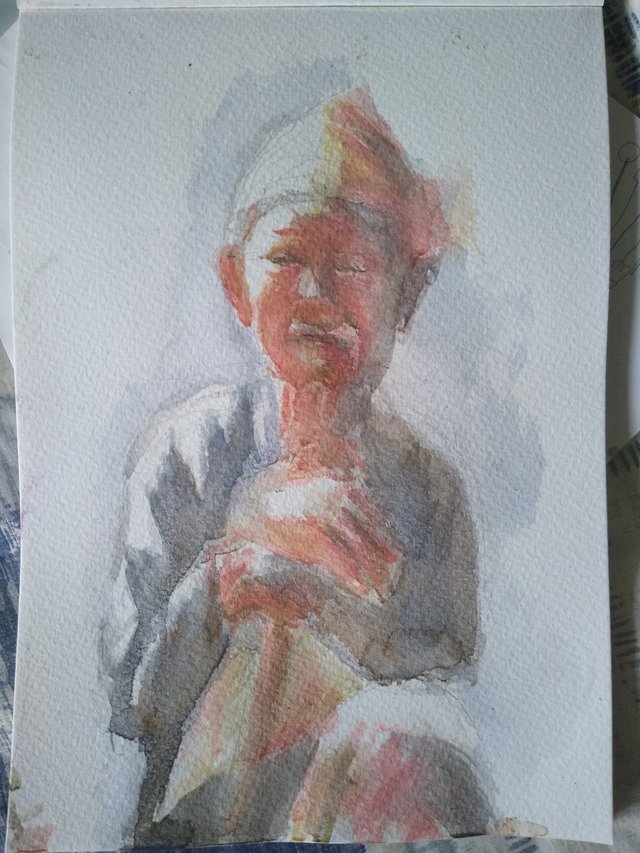 Step 3
The watercolors did not allow me to create darker tones so I used watered down ink to create the darkest tones in the painting. This allowed me to create greater contrast and a sense of depth in the painting.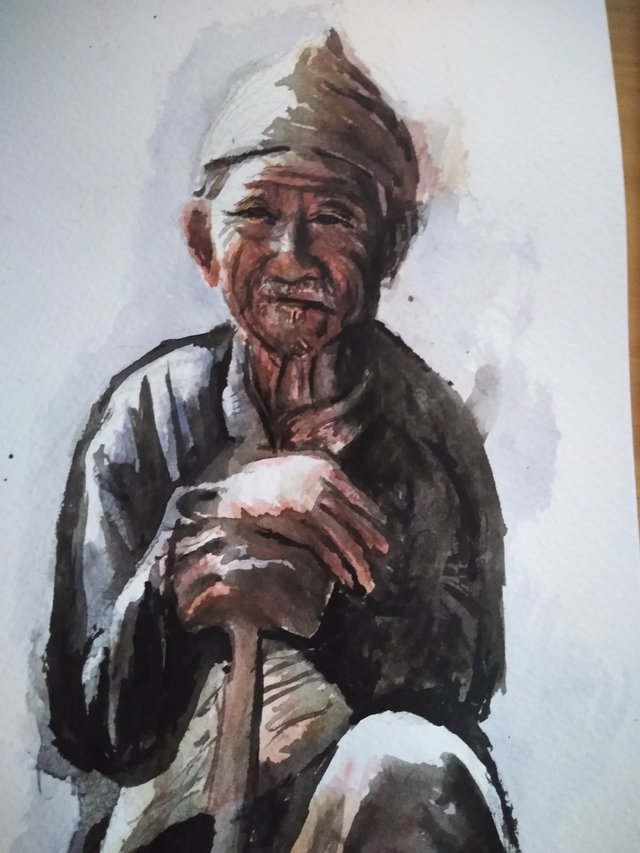 Finished!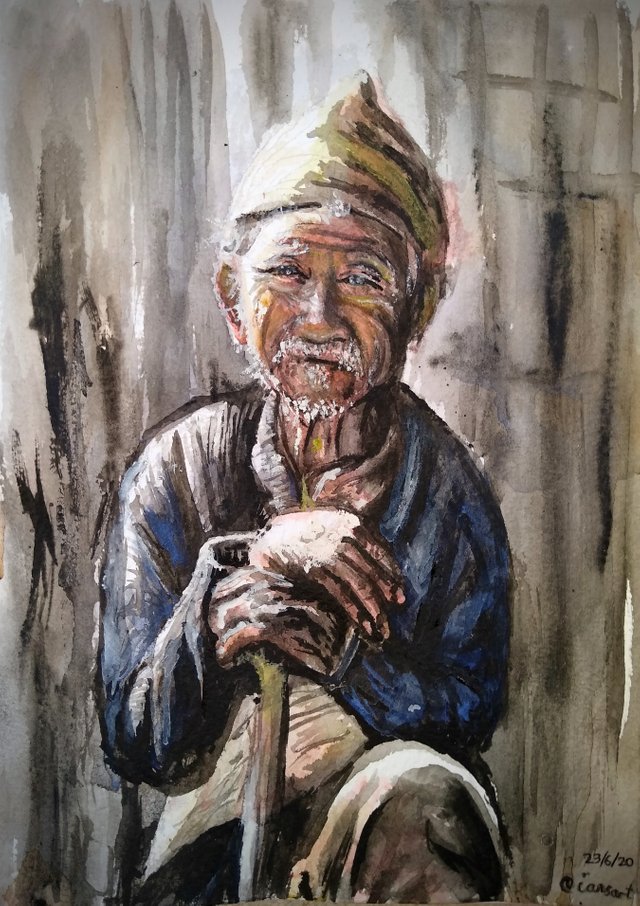 The final step involved adding the background and all the final small details in the face and his clothes. I used white water color to add the highlights in his eyes where the light catches them and also in his beard and hair. These small additions make all the difference.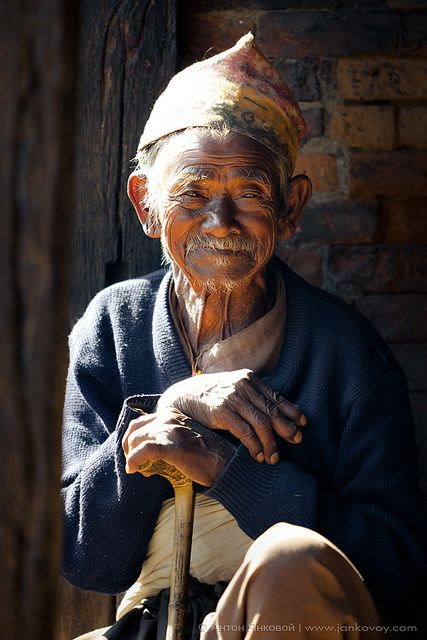 Image Source
I used this image by Anton Jankavoy as reference to create this painting. I found it inspiring how although he is old he has a child-like smile as if he never aged.
Thank you for checking out my post!
Ian,