Nature Photography with Watercolor Touches | Kandaya Beach Resort, Cebu, Philippines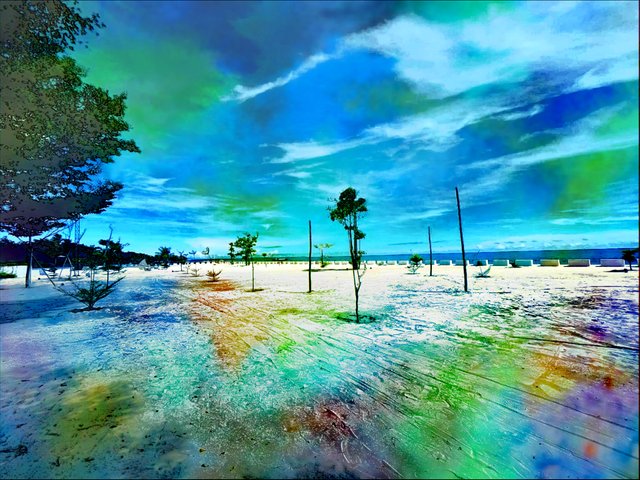 This was taken during my visit together with my friends to Kandaya Beach Resort in the north of Cebu, Philippines. Well, this is the resort's beach front wide open area.
I used my android phone to capture this. Originally, all were just green, white and blue - the color of the trees, sand and sky respectively. And wanting to make it more vibrant, I added watercolor touches upon editing. So, this is what.