Floral lungs
Hi,
this is my latest work of "medical" drawings/paintings in an old style.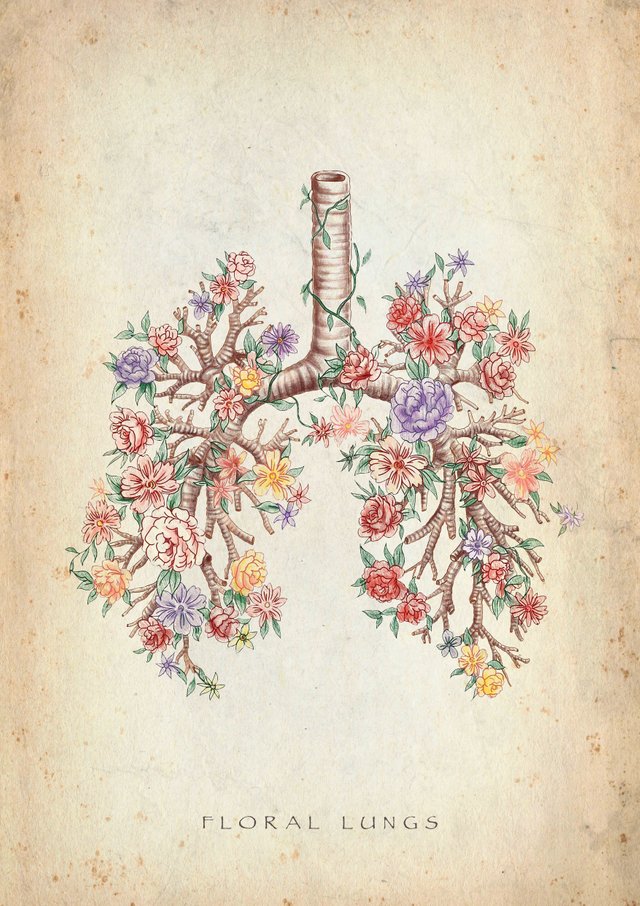 As always, the first stage is a fully detailed outline.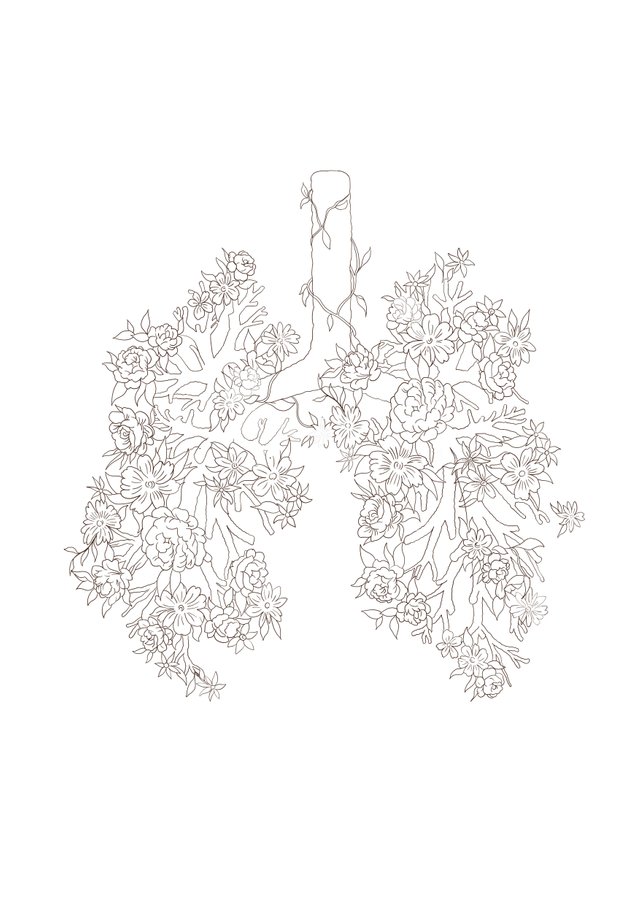 Then, I applied a flat brownish color to the trachea, bronchi, and bronchioles.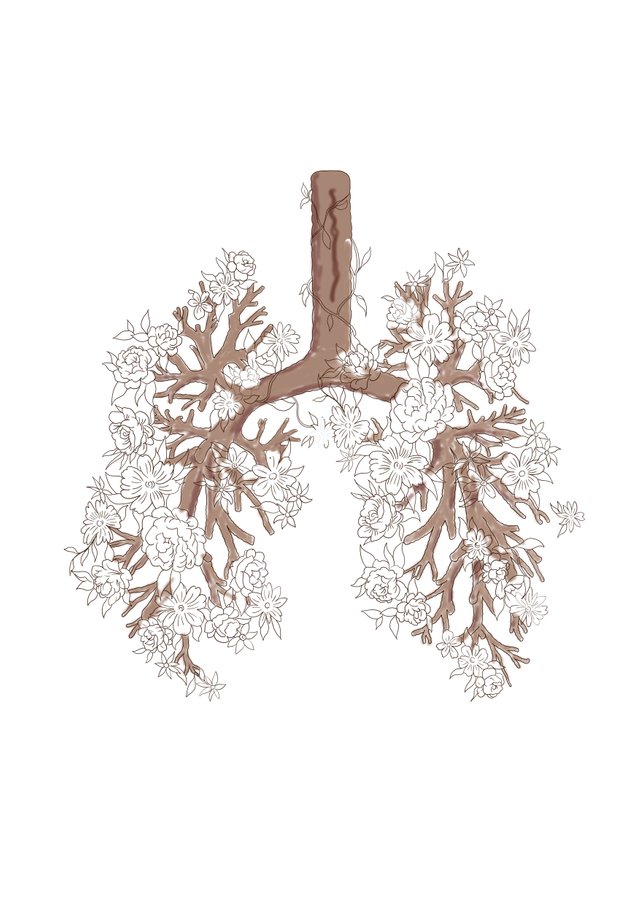 The same for the leaves. I gave them a green color base to start with.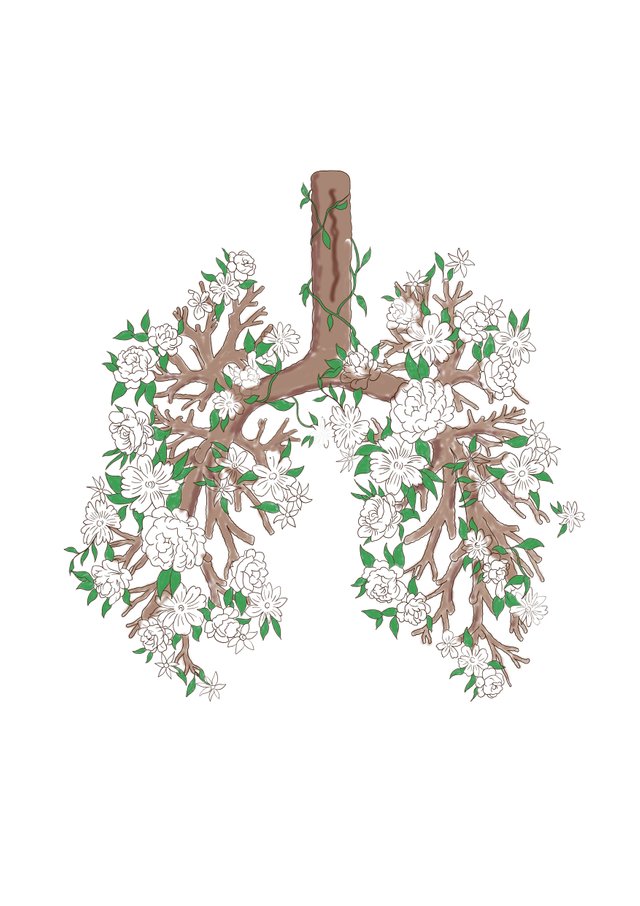 Afterward, I have looked for a nice composition of colors, contrasts, lighting, for the flowers.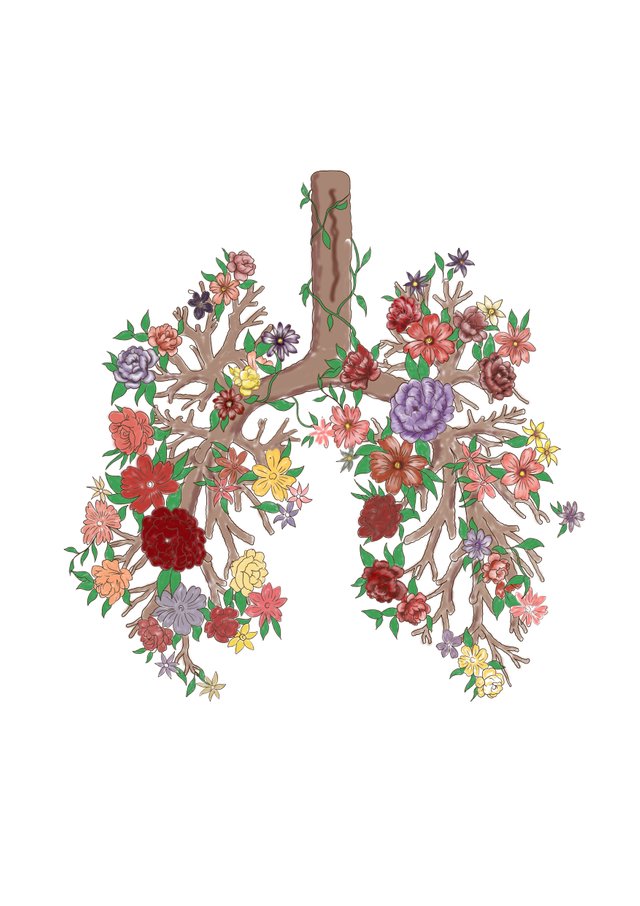 At this stage, I have worked through all the details to achieve a realistic result.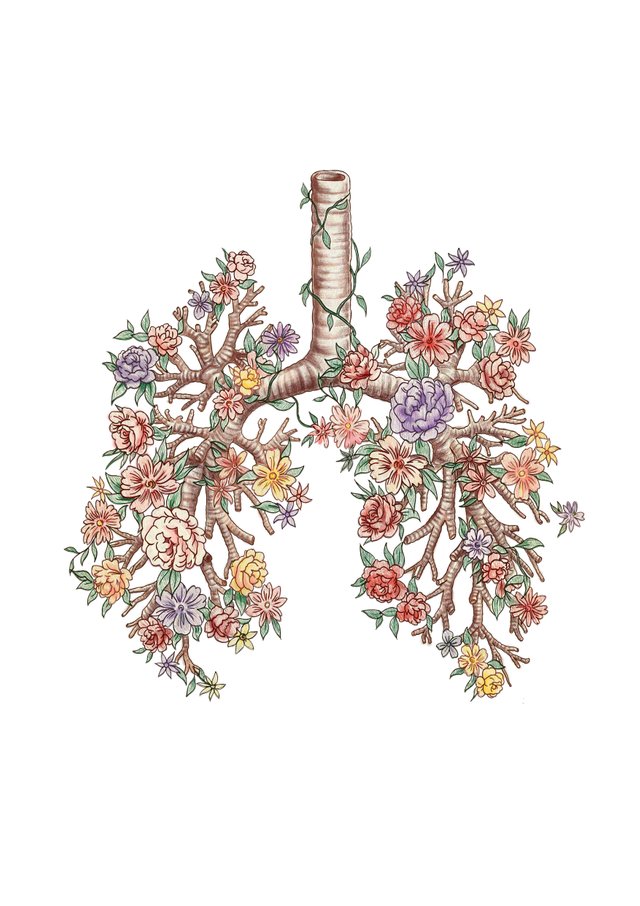 To make the painting looks like a color drawing I have lightened everything and accentuated all the lines.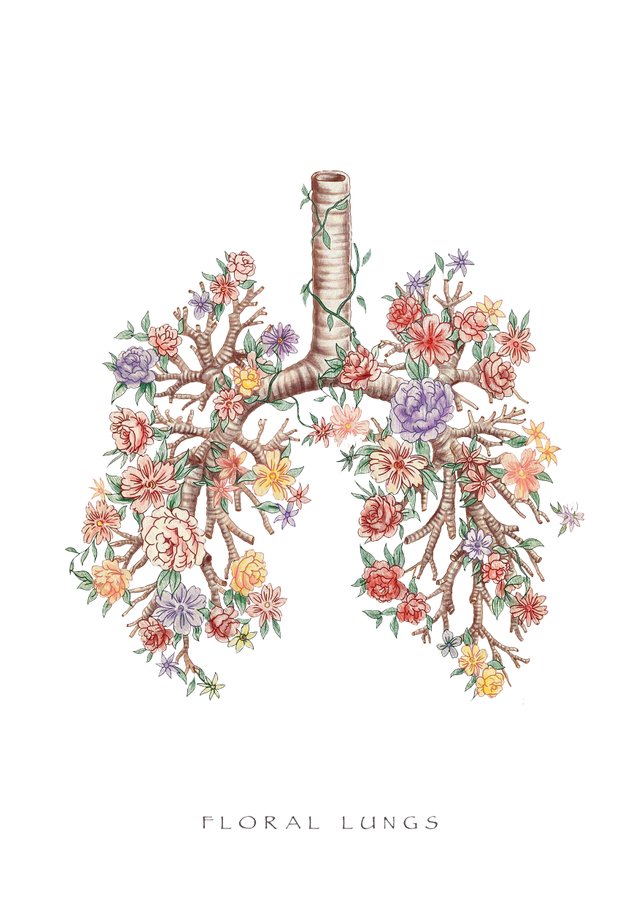 The final result on an old paper texture...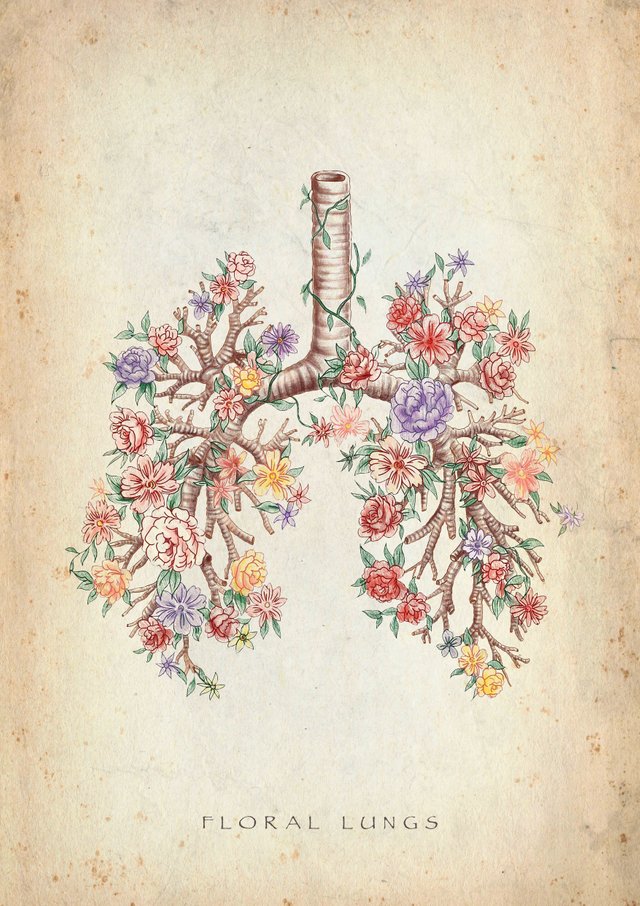 Here my drawing on a black background.
It is very useful to place the entire drawing on a white background and then place it on a darker or black background to check if the drawing is cleanly finished.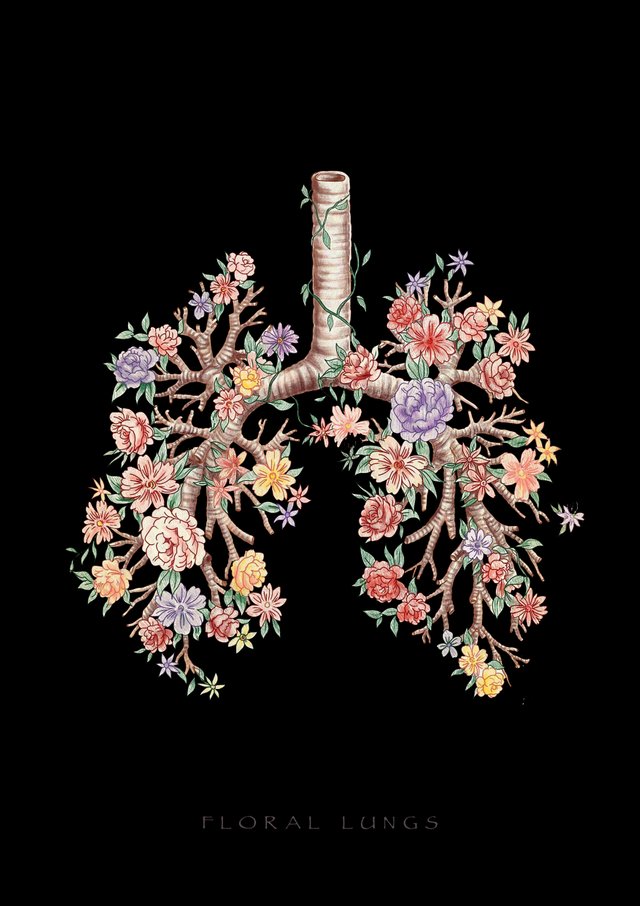 Done in Photoshop.
Hope you liked it!
Regards