On the sea
The catch
Has been three days on the sea. fishing for codds. Wee got some nice fishes not so much, last year was better. These fishes came from the deep ocean into the fjords for to spawn, afterwards the codds swimming back to where it came from.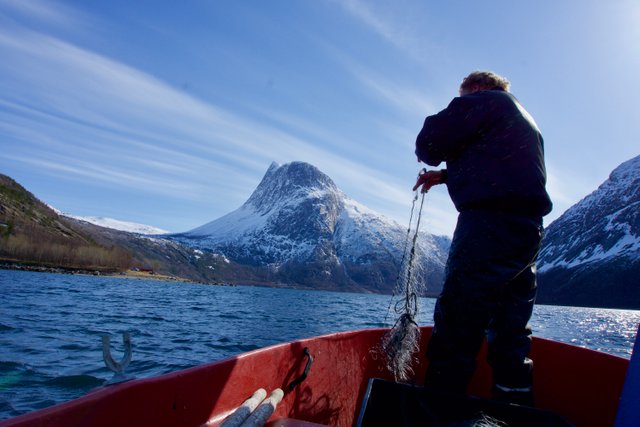 Working with the fishing nets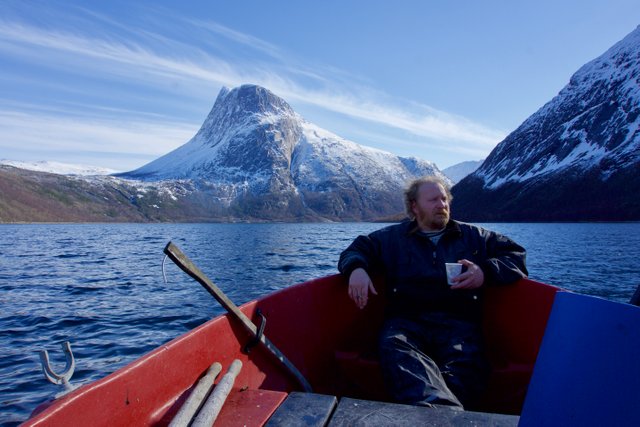 On the way back to the mooring place. Fish in the boat, nice weather, a good day in the north.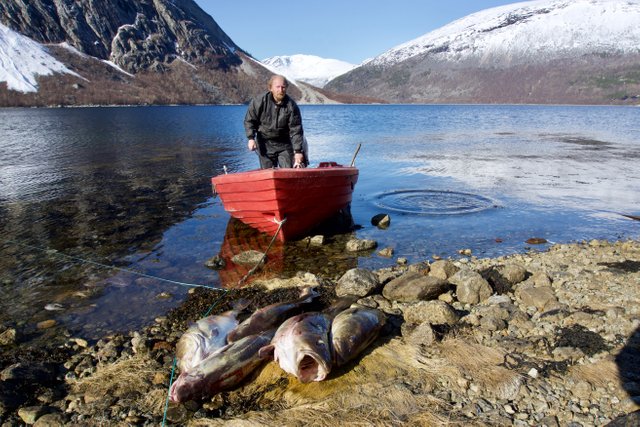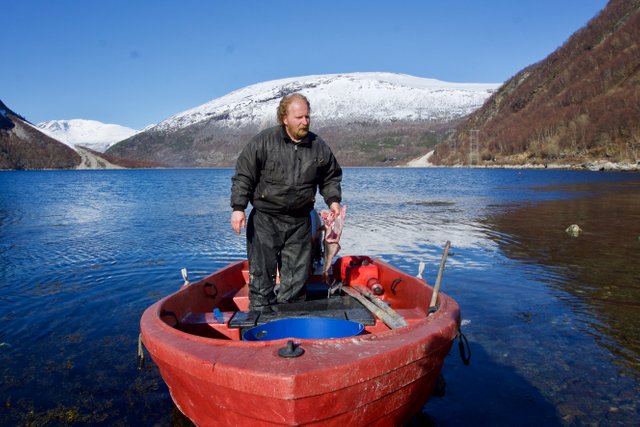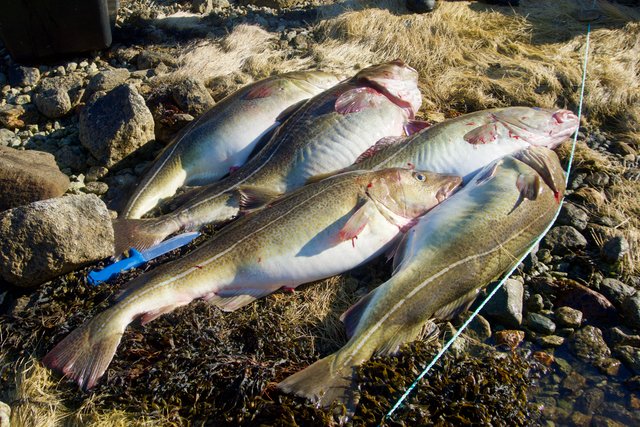 Part of the catch, some of the biggest ones. This ones will bee salted and dried. Then I have the best fish for bacalao cooking.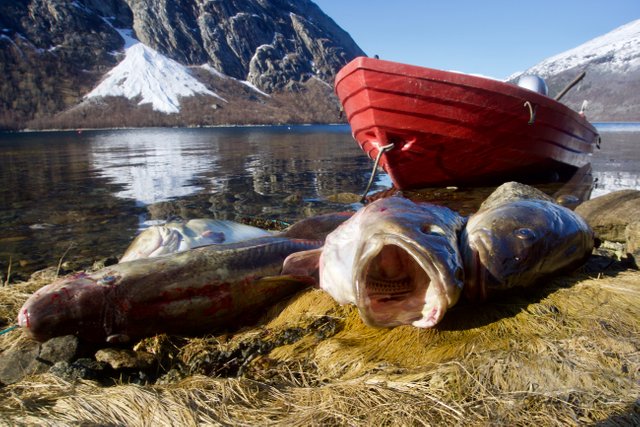 Regards
Jan