Invaded By A Ghost
Knock knock! "Who's there?", I implore.
I hear the creak of floorboards,
I open the door slightly, startled
I feel the chill of the air on my cheeks.
"Is anyone there?", I ask aloud
I get the feeling of pit in my stomach
I step out an arm and look for the nonnative,
Maybe there's something lurking in the house?
"Was that the wind?", I inquired myself
I shut the door and dim the patio lamp
I see a flick of shadows as I lie down
A veil is lifted, forging an esoteric vacuum.
Knocking again! I might go insane,
Maybe it's just my intuitions or my thoughts,
Maybe this knocking is just inside my head?
The agony thrives, as the tones complex.
Fear in my eyes, I stare at the skylight,
Striving it wasn't real, just a nightmare!
Fiddling my senses, my soul cries inside,
My world between living and death evolves into darkness.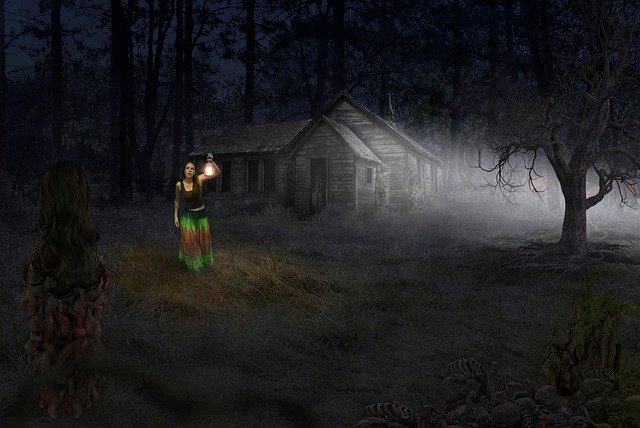 Source