You are my anchor/NEW WRITING AND PAINTING COMPETITION! #WORLD OF XPILAR
This is my publication for the challenge relate to the images of @xpilar promoted by @franyeligonzalez, for the community of world of xpilar.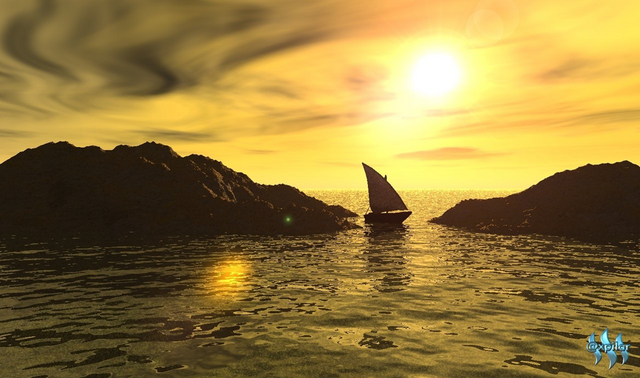 Source
I am in the middle of the sea,
but I don't know how to sail my boat anymore,
and each wind pushes me deeper,
that I have lost sight of the shore.
I can feel my boat breaking through each waves and water flooding inside,
but I don't know where to run from it,
I don't know where to hide.
The wind pushes me to the left,
the damn waves to the right,
and that sound you hear faintly?
That's the sound of my boat breaking apart.
And I wish I could tell you I know how to swim,
that I have already mastered that art,
I wish I could say I know what to do,
for when my boat finally breaks apart.
I wish I could tell you what's gonna happen when it's finally in pieces,
when it's no longer intact,
but that's something we are trying to save me from, ain't it?
So I don't have the heart to lie and tell you that.
I wish I could tell you I'm not gonna sink,
that my hands are stronger than they seem to but you would know that isn't really the case right?
You would know it isn't true.
So when I'm finally in the water,
would you like me to call out?
Or would the wind push you to the left,
while the waves push me to the right?
Do you promise you know how to swim?
Would you teach me how to float?
Are you the anchor you want me to hold onto,
when I lose the sight of my boat?
Tell me, are you a good swimmer?
Because chances are, my inability in not knowing how is gonna win your ability
and we would sink deeper.
Tell me, if we do, would the water be that bad?
Or do u think we'll be able to breath through it and camp out inside?
Is the way to win the waves to let it win?
To watch my boat go away like it was never here?
Tell me, is the way to stop sailing and give up on my oars,
believing in my hands that don't know how to swim,
hoping my body floats?
Tell me, what is the best place to be?
Is it the upper side? Or the deep part of the sea?
And if you know the way out would you like to show me,
how do you hide a scar that everyone can see?
You can join the challenge here