THE DIARY GAME: 13/8/2020: LAGOS STATE CAR TOWER TASK FORCE VISITED TODAY
Never have I felt like my street at Babatunde banjo will be car-free but the unthinkable happened today and it's worth talking about. As always, I woke up at around 6 am as I have always done and I relaxed on the bed. Still recovering from the migraine I had the previous day. So at around 7 am I have already taken my bath and brushed my teeth and by 9 am, I was at the home store at oshodi, Lagos state, Nigeria.
After helping with the arrangement of her wares from the store, I relaxed a bit before preparing noodles by myself and dished it into a take away before I proceeded to eat the food. It's been a while I last cooked in Lagos unlike when I was at ondo state where I always prepared tasty meals.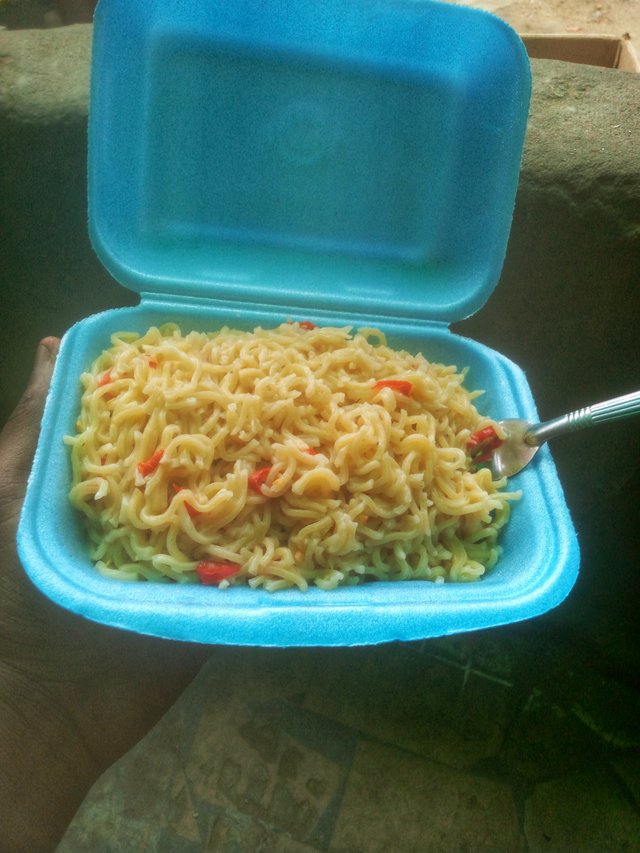 noodles eaten while at mum store at oshodi, Lagos state, Nigeria
After about five hours, I decide to go home and on getting home, I was shocked by what I saw on the street. A free carless road was the surprise that awaits me. My street Babatunde banjo street happens to be one of those street that the tenets parks their cars on the roadside due to the little parking space made available by the landlords of the building.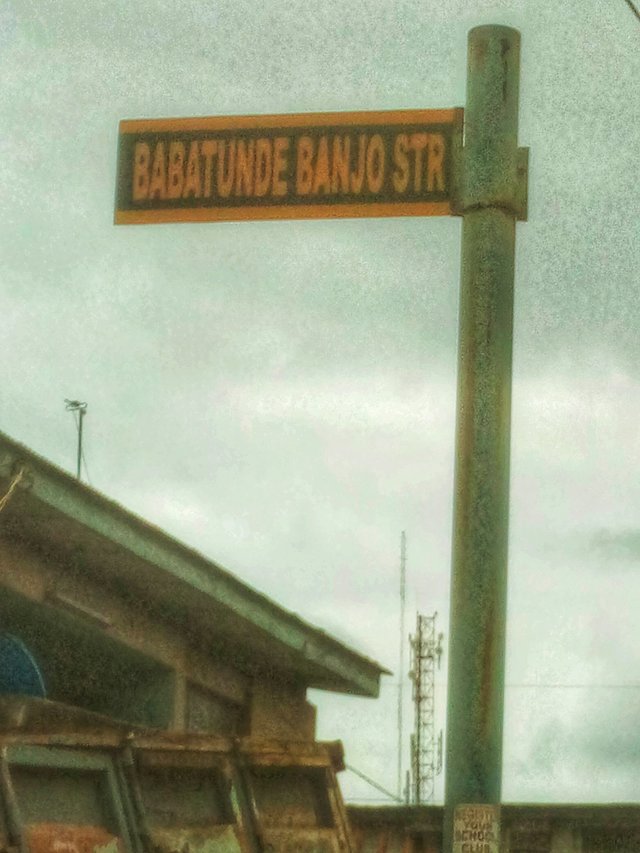 Street name sign post of babtunde banjo street at oshodi, Lagos state, Nigeria
I was told that the Lagos state government car towing task force had come over into the street with some armed policemen to tow the cars. Some of the lucky car owners quickly dashed out to remove their cars and the unfortunate one who was either at work or not around got they vehicle towed away.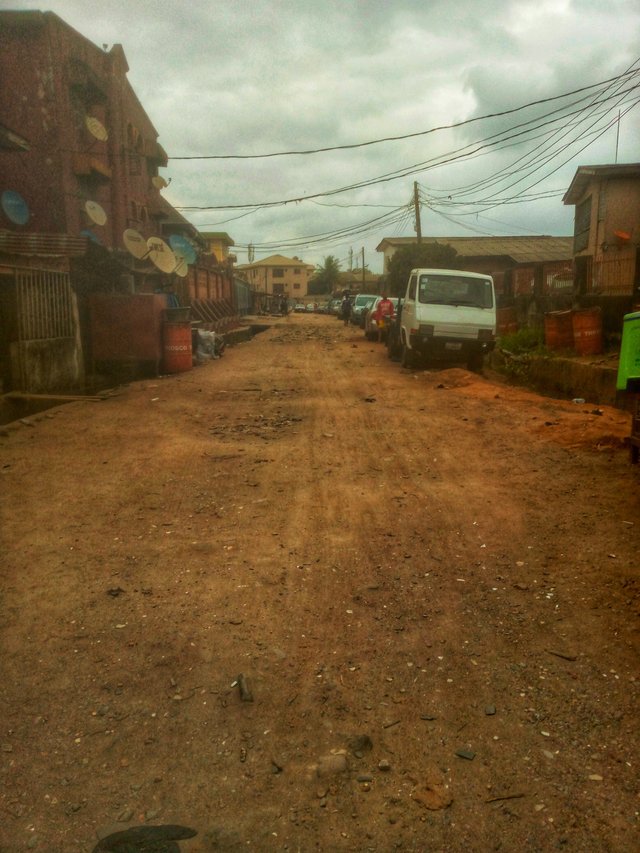 view of Babatunde banjo street at oshodu, Lagos state, Nigeria
By around 6 pm when many of the car owners were back, they were informed about what had happened during the day and I think a majority of them stormed the Lagos state car towing task force office to demand their cars. I didn't follow them as I didn't own a car yet.
I stayed at home, watched a movie on my laptop which was titled fast colours while eating 2 slices of bread which was laced blue band butter. As soon as the movie ended by 9:30 pm on the dot, I used my drug which was paracetamol and laid on the bed waiting to sleep to take me away.
I didn't even feel dizzy not until past 10 pm when I attempted to start writing my diary post for day 12 before sleep came knocking. I managed to write as much as I could before sleeping off.
That was how my day was spent on the 13th of August, 2020. I hope you enjoy reading it.
---
Also throughout the duration of the 50 days #thedairygame, I have set my post payout to 100% steem-power payout
I am part of team #9jafive. A group which consist of Five Nigerians.
---
Thank you @steemitblog, @steemcurator01 and @steemcurator for this diary game challenge
The images were captured by me using my Tecno Camon 11 and it was edited with the Snapseed mobile editing application