THE DIARY GAME: 9/8/2020: COVID SAFETY PRECAUTIONS IGNORED AT CHURCH
Hello everyone, my Sunday was obviously a story which I will try as much as possible to be brief with. Almost all of my day was spent in the church today as it was the first day back in church since the lockdown but it didn't start that way.
On the early hours of Sunday which was 9th of August, 2020, I didn't even jog as I knew that I would be dancing in the church today. It's been months that churches remain closed in Lagos not it was permitted to resume on the 9th. I had to safe some energy for the dancing in church. So I off my alarm on my smartphone and woke up a minute past 7 am as against my normal 6 am.
I wash my teeth first and I also prepared a light meal to eat and what I ate were just two slices of bread and one fried egg. I went into the bathroom to bath after eating to shower and before 10 am I was ready for church.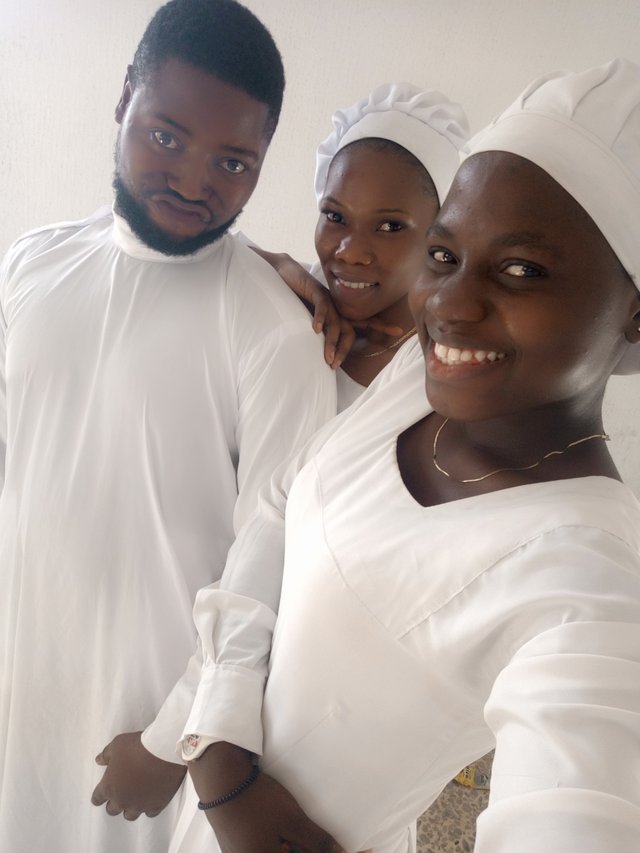 Me at church taken pictures with church members at the cele church I attend at Olatunji street, oshodi, Lagos state, Nigeria
I attend celestine church of Christ which is a white garment church and popularly called Cele. The church service starts at 10 am and the church I attend was at Olatunji street which was a 5 min walk for me. I decided to go church at exactly 9:30 because the church wasn't allowed to open at full capacity.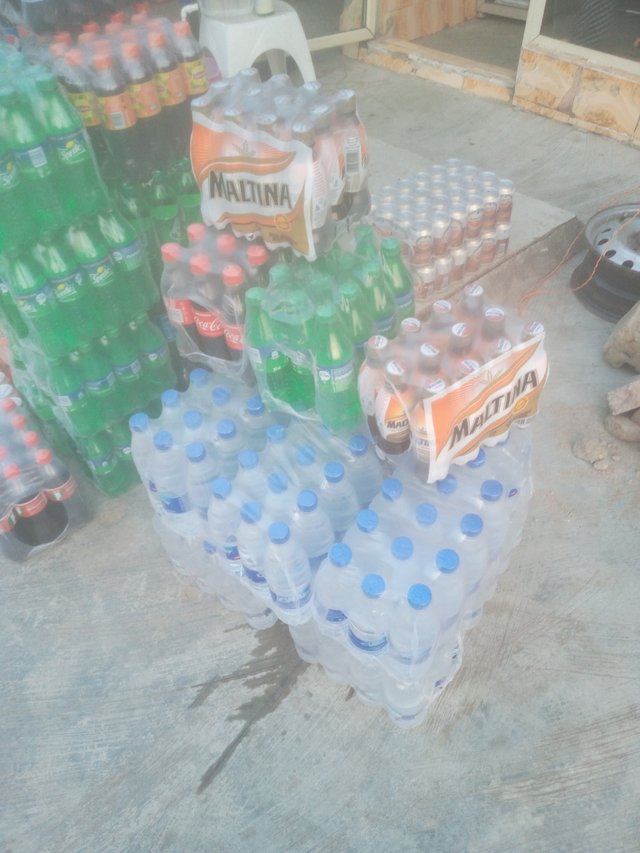 the drinks and water used to welcome the guest at church at Olatunji street, oshodi, lagos State, Nigeria
On getting to church, I saw many old faces, the precautions against COVID wasn't even observed as many were hugging each other and exchanging planetaries. As for me, I stay close to the church so I do see the faces of some of them. I also work with the church so I was tasked with the distribution of water and drinks to welcome the members.
The program in cele churches usually take a minimum of 5 hours but for today, it was divided into different services..the services we're three in numbers to accommodate everyone with two hours per service.
So I literally spent the whole day at church from 10 a to 12noon with an hour break and another service holding from 1 pm to 3 pm and an hour break was observed also.
The highlight of the day was that I took pictures with few people I haven't seen in a while. At about 7 pm, I ended home to relax by sleeping. My mum has to wake me up as soon she got home to eat because I was tired from my dedications at church. She prepared wheat and soup with ogbonlo. I ate and went to bed as soon as I was done.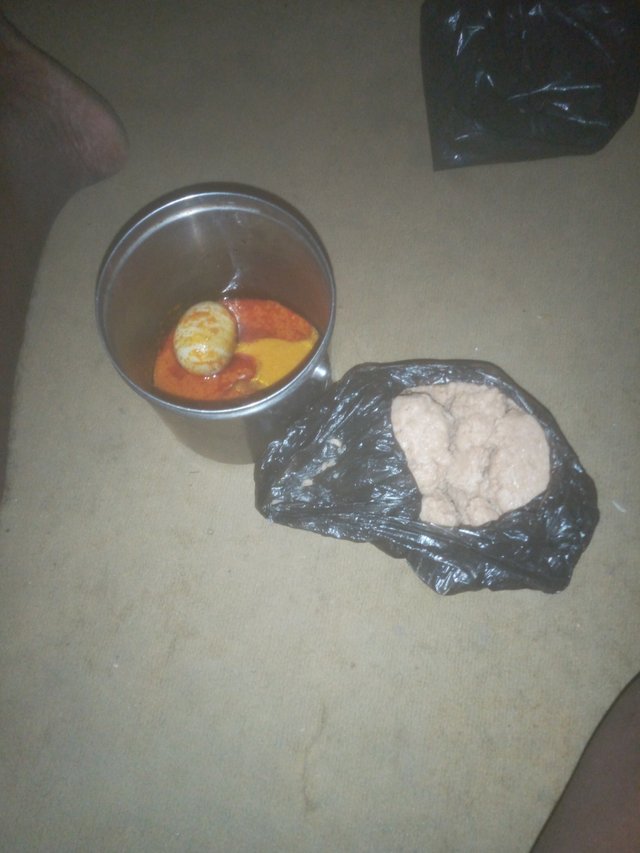 The meal mum prepared and eaten at night at Babatunde banjo street, oshodi, Lagos state, Nigeria
That was how my day was spent on the 9th of August, 2020. I hope you enjoy reading it.
---
Also throughout the duration of the 50 days #thedairygame, I have set my post payout to 100 % steem-power
payout
I am part of team #9jafive. A group which consist of Five Nigerians.
---
Thank you @steemitblog, @steemcurator01 and @steemcurator for this diary game challenge
The images were captured by me using my Camon camon 11