Joshua Tree National Park, Mojave Desert. CA.
We visited the Mojave Desert back in December when we were on our road trip to Las Vegas. It's quite interesting with many places to stop along the way, but it was truly a forest in the Desert. We went to Joshua tree National Park, the tree has a unique form that aren't friendly to the touch, but it provides life to other habitats.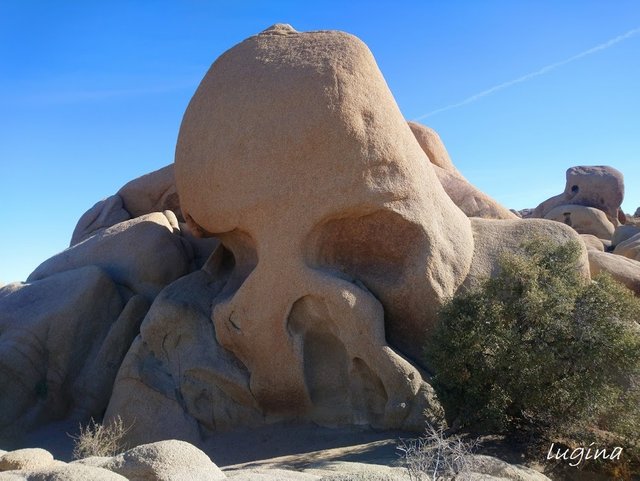 Skull Rock.
Driving in to the gate with $30 fee, our first stop was Skull Rock. A rock's landscape with many different formations, most people were stunt by one giant of a sculpture that looks like a skull.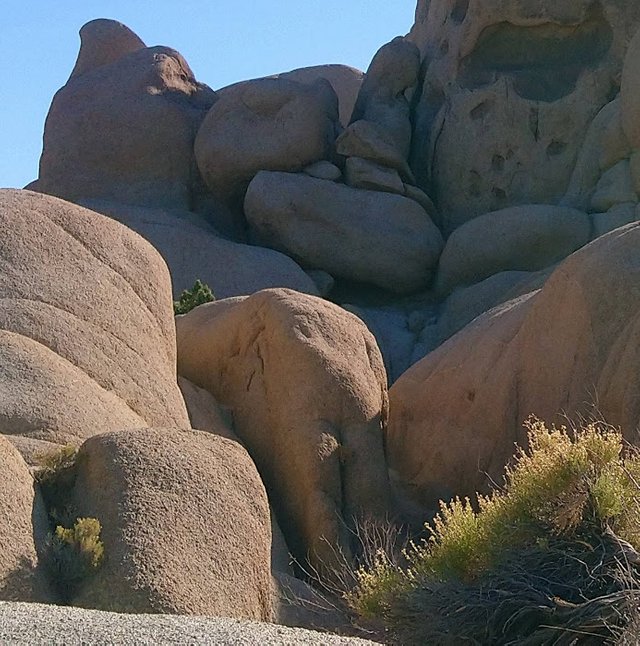 Another formation that caught my eyes was a cute baby elephant, I don't think people even noticed since they were busy waiting their turn to get the best shot of the skull.
Rock Climb.
Rock climbing, you can do it almost everywhere there, across the street of the skull are rolling rocks landscape that you can climb or relax on top of the highest rock to just explore the surrounding tranquil views.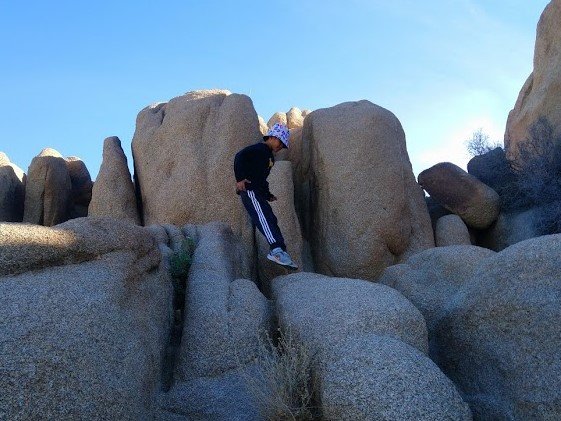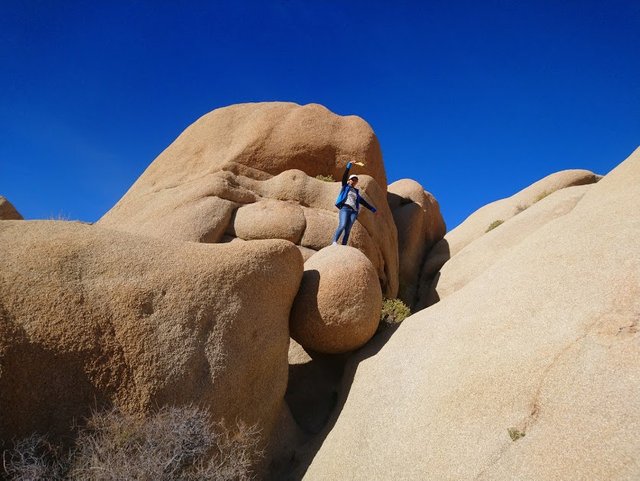 ---
---
The Shy Shark.
Drive half of mile from the skull, basically just behind the skull (still on the right of the street) is another place you can enjoy, there are some restroom, picnic spot you can enjoy and near by there is a place that you can set up your camping gear.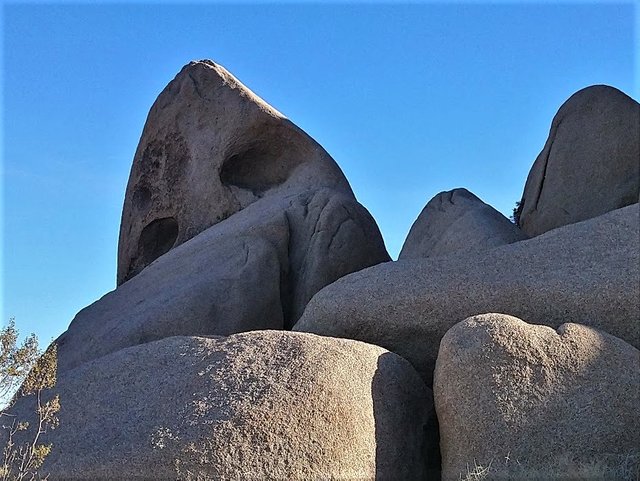 Who wouldn't smile to see a shy shark hiding and peek a boo saying hello to the visitors.
---
---
Cholla Cactus Garden.
Although is a beautiful garden to visit but you have to always walk on the path, do not touch any trees and beware of thorn along the way.
There are still many places we didn't go, some of the most beautiful are hidden Valley and barker dam nature trail along with many others.
Below are pictures I took while driving to the Joshua Tree National Park.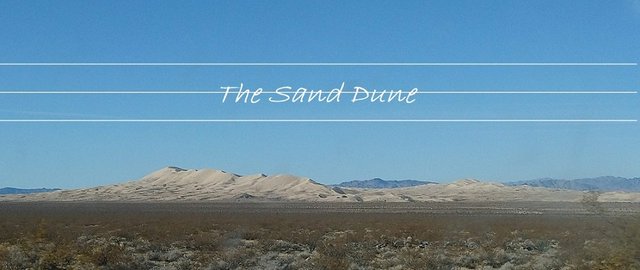 This one is my favorite place in my bucket list to go in the future, to touch the smooth sand, to just dip and soak in it. I wish we have enough time back then, but my son was having an allergic reaction from food he ate.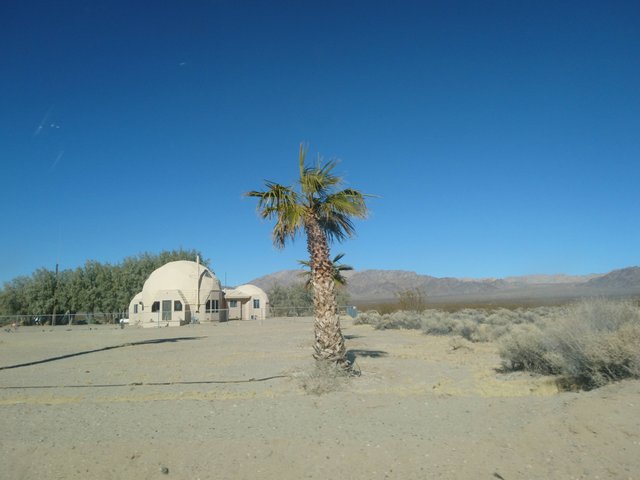 A cute house by the desert. You see bunch of trees by the side of house, I wonder how many times do they need to water them. Just curious.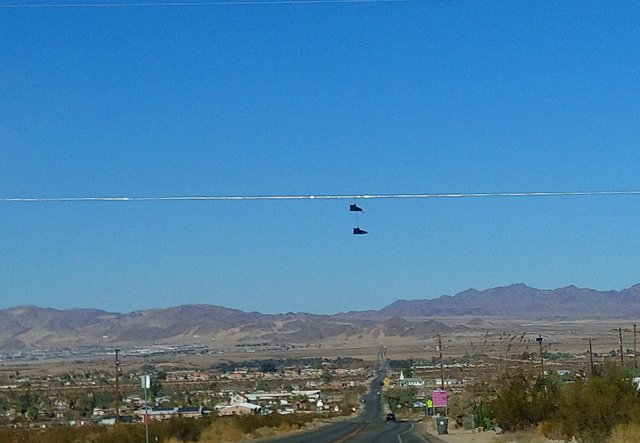 Do you know this sign means? We saw it before we enter the park, if you see a pair of shoes tied up and hanging on a power line, that is indicating that someone died by gang violence and shoes is belong to deceased person. But the actual sign is symbolizing that drugs are sold in that area. Who knows.
---
---
Watch the video to see different kind of trees in the desert.
---
---
Thank you for visiting my blog,
@lugina.