Richard´s BARBER SHOP 2/ La barbería del Richard
Here we go with other pictures i took to this new Barber of my town. I was tryn to achieve a dominant view from my model to proyect power, control, so he can look strong among his competition. I hope you like it. Regards.
---
Aquí vamos con otras imágenes de la sesión de fotos que le hice a este nuevo barbero de mi pueblo. En estas tomas buscaba que mi modelo proyectara poder y control, así pueda lucir fuerte entre su competencia. Espero les guste. Saludos.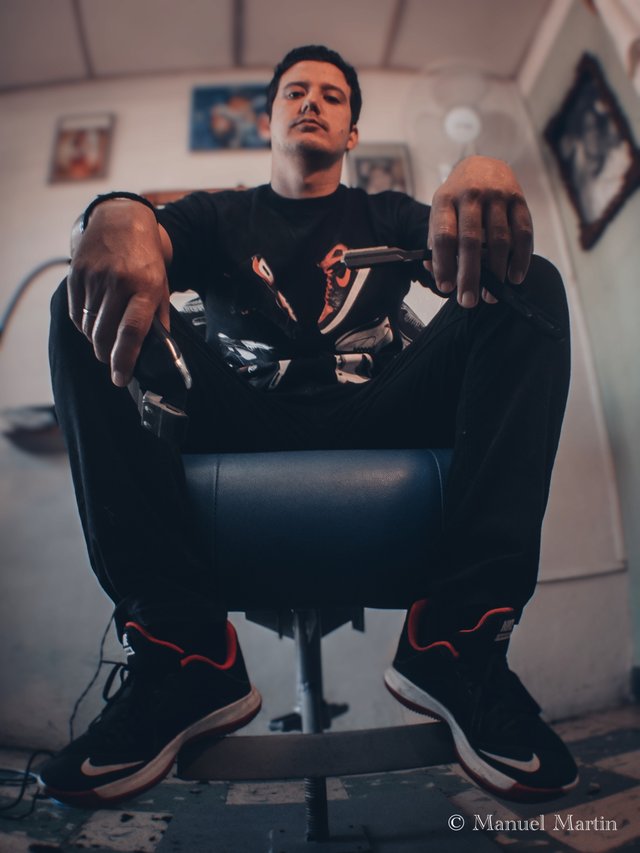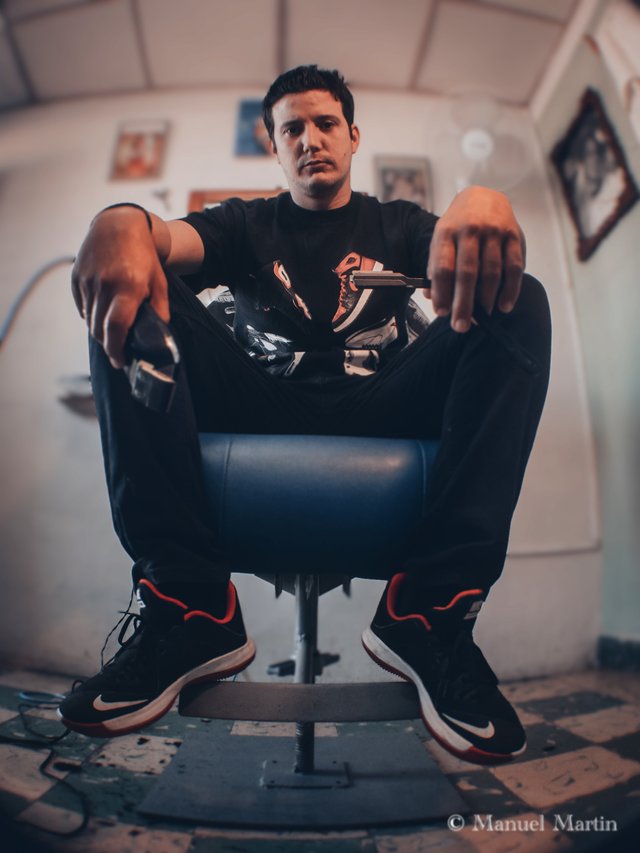 | content | edition | dispositive |
| --- | --- | --- |
| portrait | photoshop/ lightroom | iPhone 8 |