Unseen reflection 1/ Capacidad Refleja 1
Yesterday i got out in a cloudy day and it was raining a little bit. So i was looking for some reflection on the street and i got this image. I hope you like it. Then i was playing with Photoshop and make the trunk get outside the water. And know in, that every thing is able to reflect the reality that sorround us, i was looking to proyect that not always qe can see those images Regards.
---
Ayer salí a explorar los alrededores, era un día nublado y lloviznaba de vez en cuando. Salí buscando algunos reflejos en las calles y encontré este que me gustó mucho. Luego, jugando un poco con el Photoshop logré que el tronco de la palma saliera del agua, pretendiendo así que fuera el reflejo del asfalto. Y es que todo objeto y sujeto que nos rodea tiene la capacidad de reflejar nuestra realidad, seamos o no, capaces de verlo. Espero les guste. Saludos.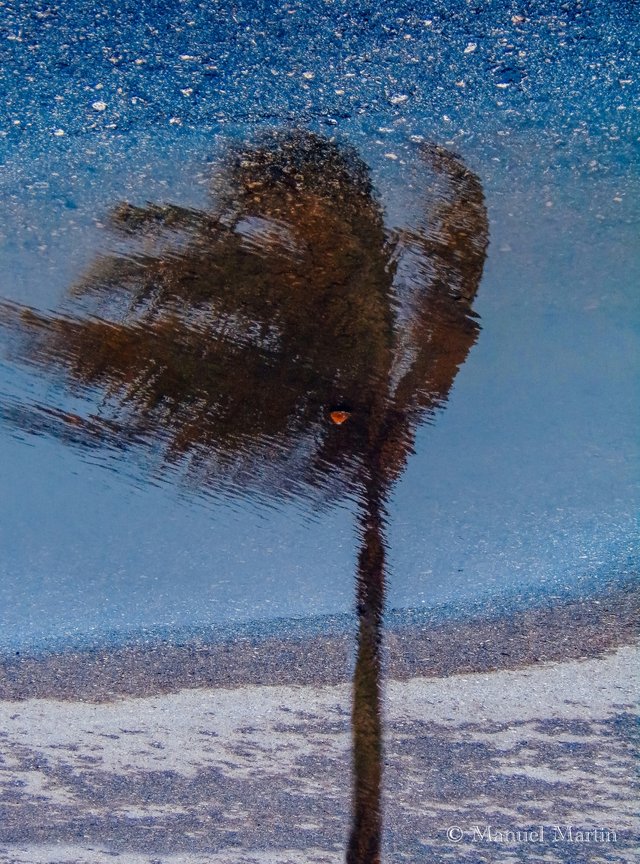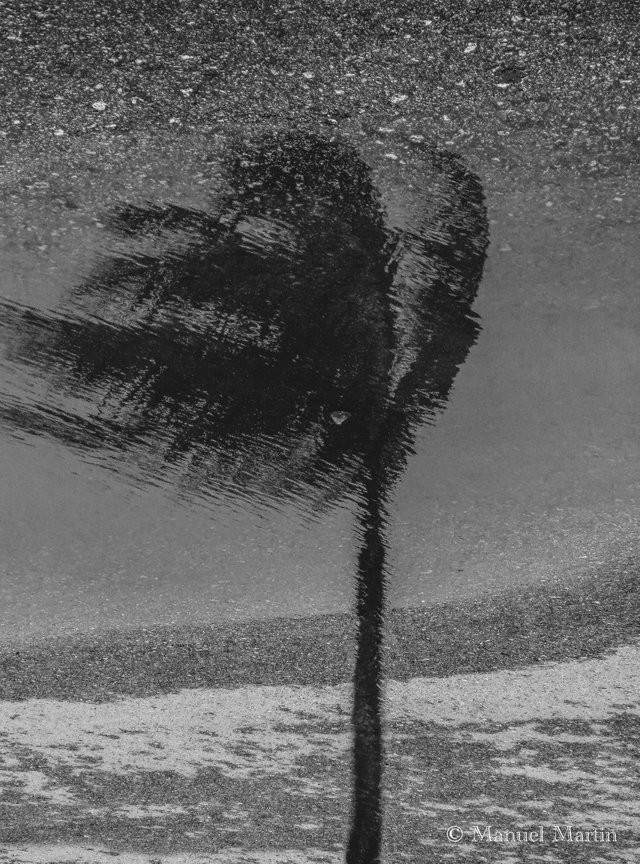 |Dispositive|edition|
|-|-|-|
|Kodadk az 361|Photoshop/ Lightroom|