New Art - Pen Drawing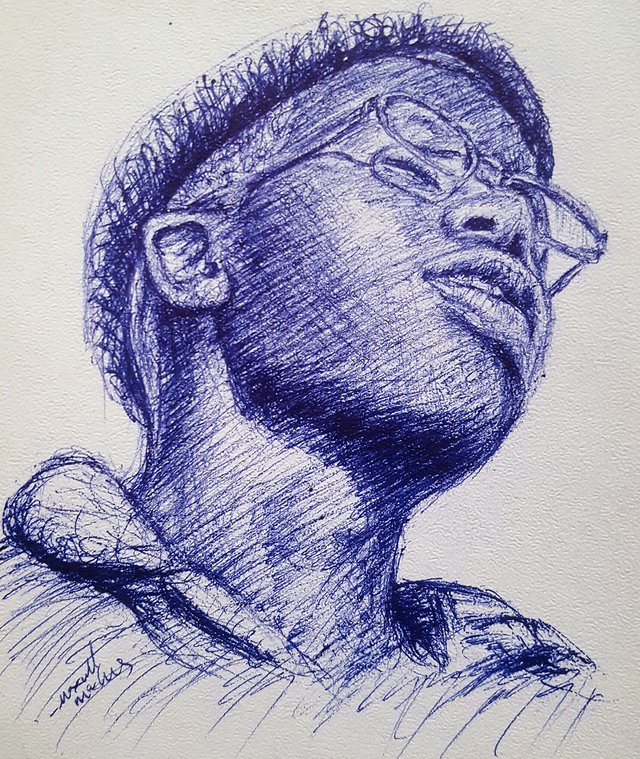 This model seems to be in a good mood.
I so much enjoyed working on this piece, especially his jaw - the light and shadow effect can be felt. The overall outcome was satisfactory to me.
As usual, I made use of blue ballpoint pen on a niddle point paper and I used cross hatching technique to build my forms. Take a look at my progress shots below: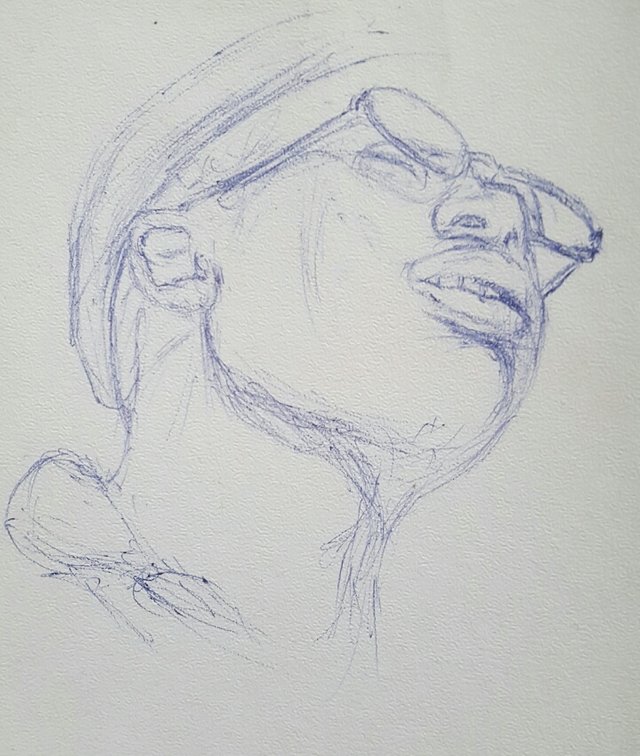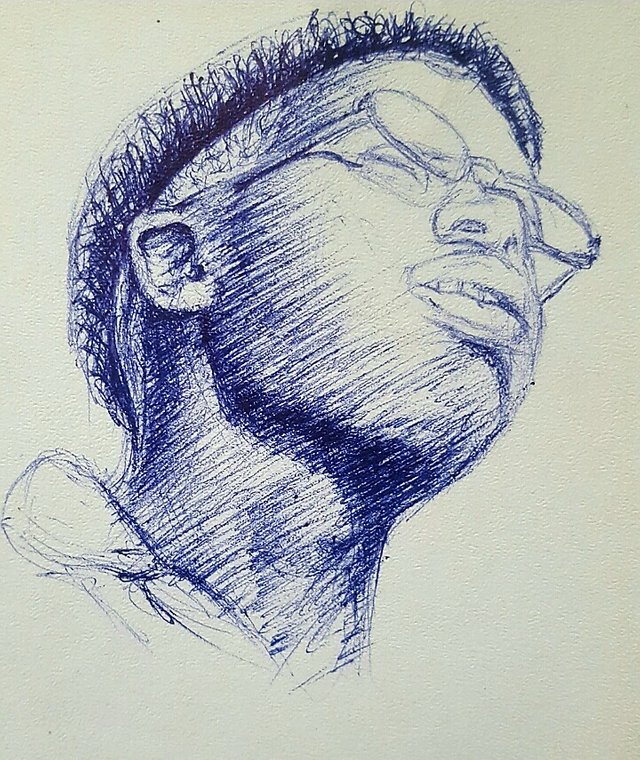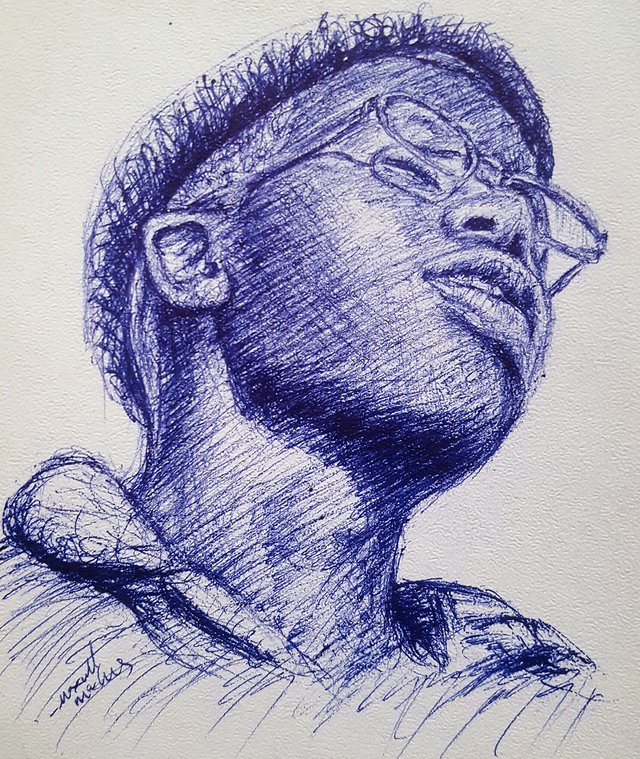 Thank you.