Darth Vader - From StarWars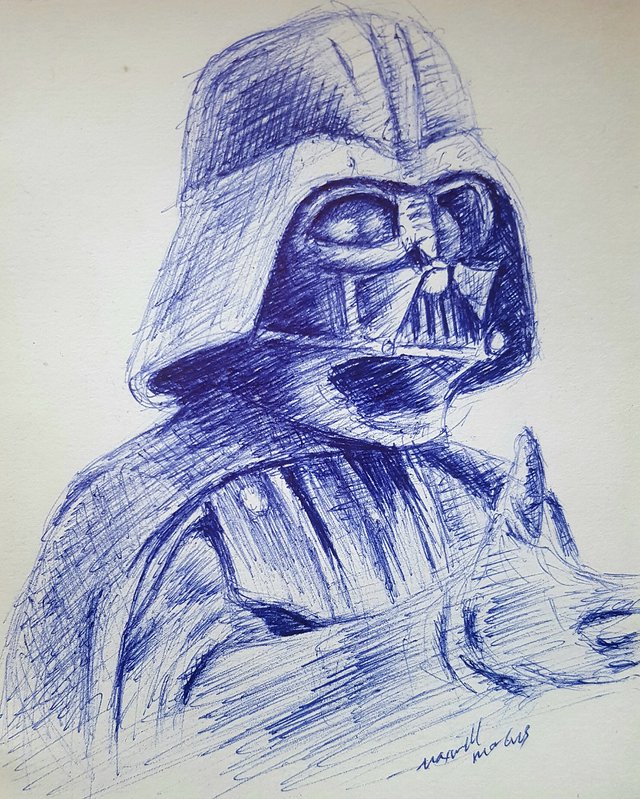 Hi all!
From my star was series, and the Star Wars movie, the rise of Skywalker, I share with you my new pen drawing of one of the foremost characters in the movie, by name Darth Vader - on his mask.
Also known as Anakin, was picked up by the Jadi Master, Quin-Gon who discovered his potentials and he was believed to be the prophesied Chosen One who would bring balance to the Force.
The drawing was done with a blue ballpoint pen on a cardboard paper. I used cross hatching technique to create this piece.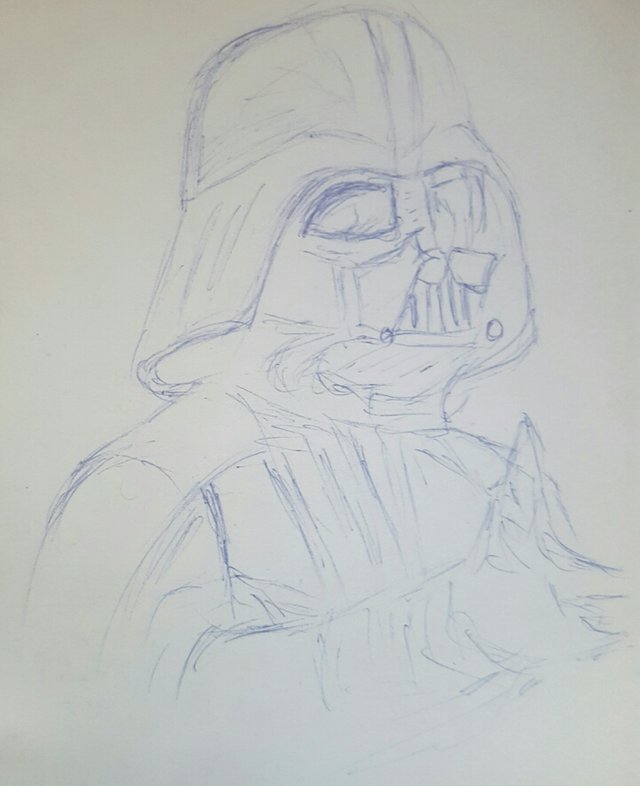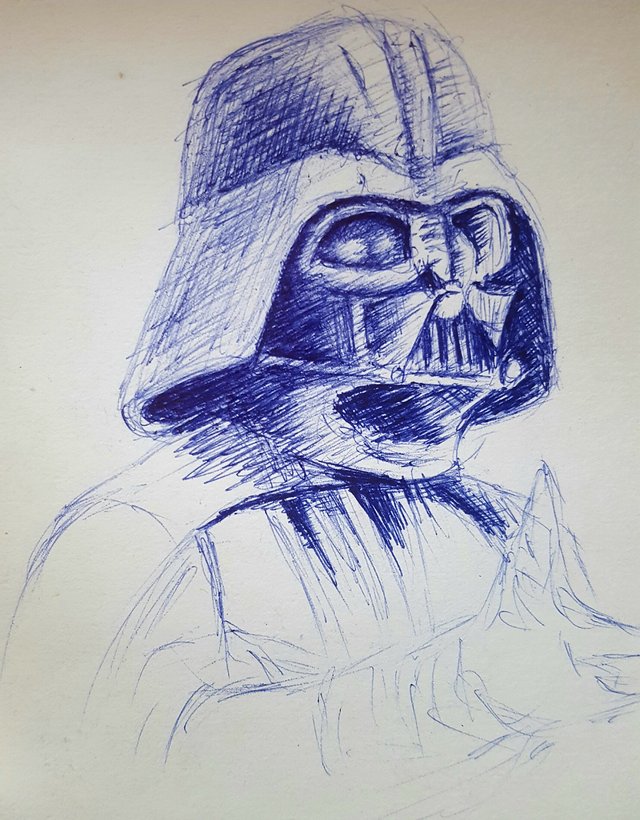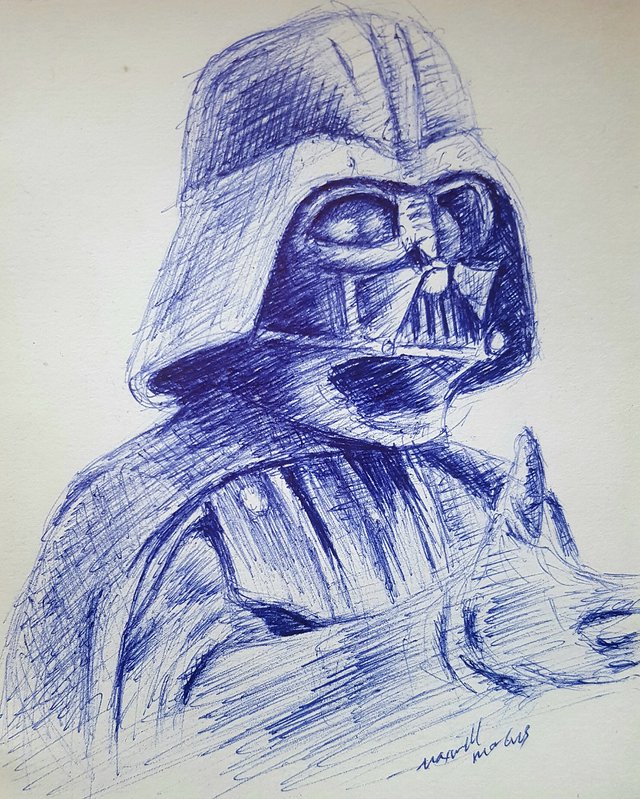 Thank you.