A Close Up Face - Pen Drawing
Hello everyone!
Hope you all are doing great? It rained like cat and dog over during the afternoon hour and halted in the evening hour. We are currently in its period so it is free to do as it wishes.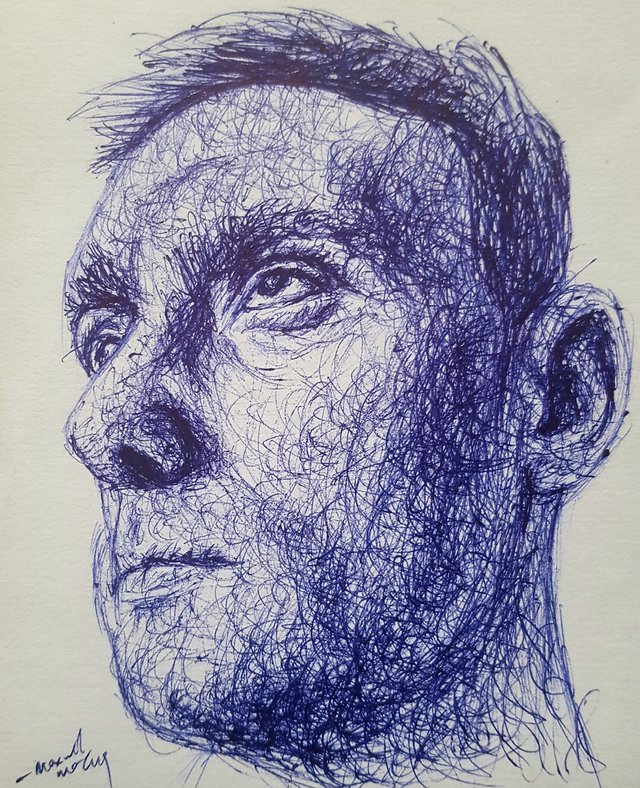 Here is my new drawing of a young man done with my favourite medium, pen. It is a scribble sketch of a close face from an angular view - three quarter format.
The work is made with a blue ballpoint pen on a cardboard paper. My steps are shared below: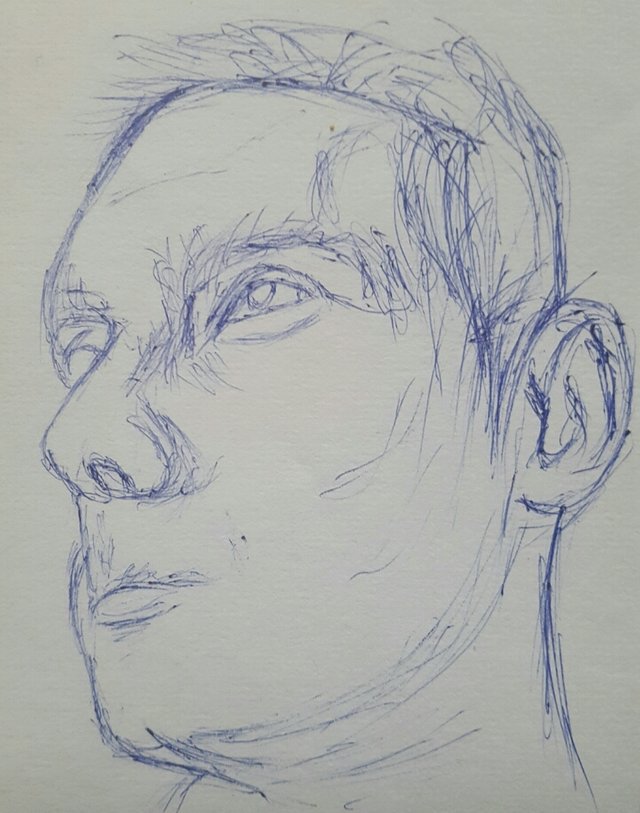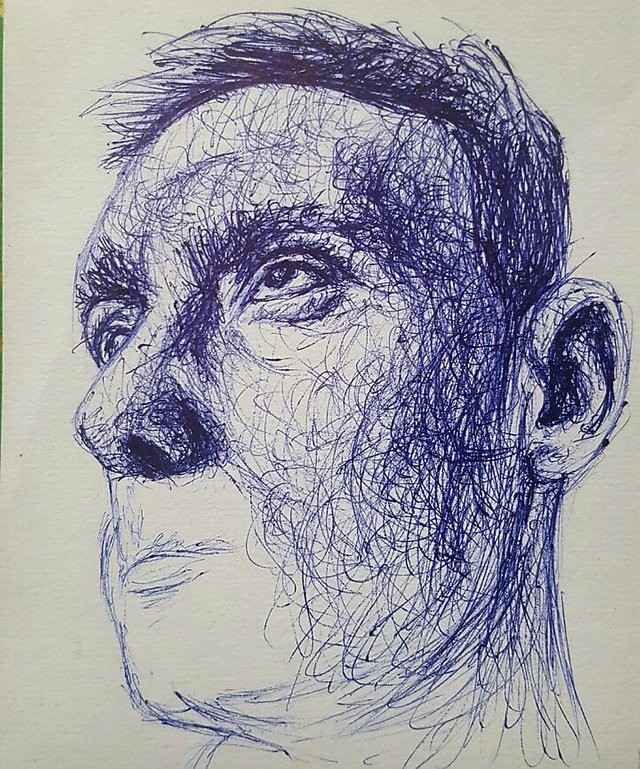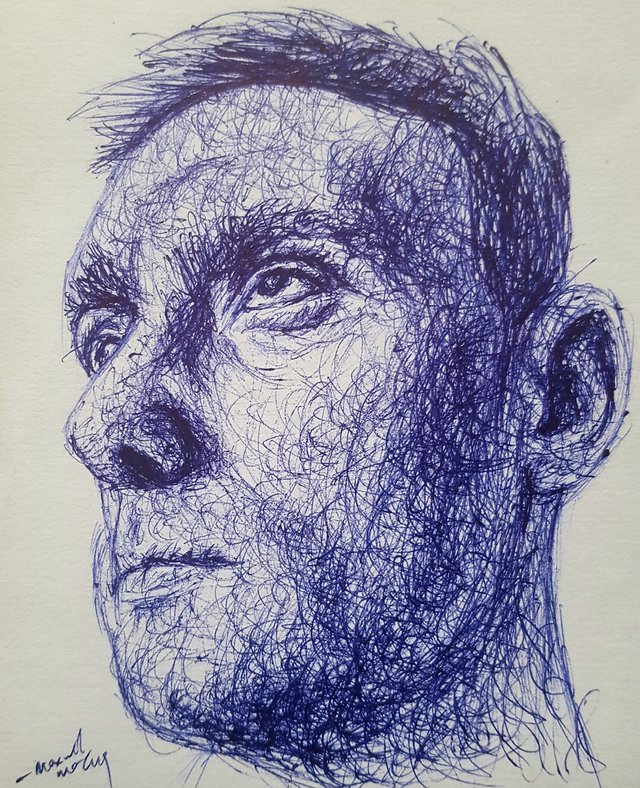 Thank you.