My Pen Portrait Drawing
Hi all!
Here is my new piece of a girl with afro haircut smiling. It was done with my favourite medium, pen.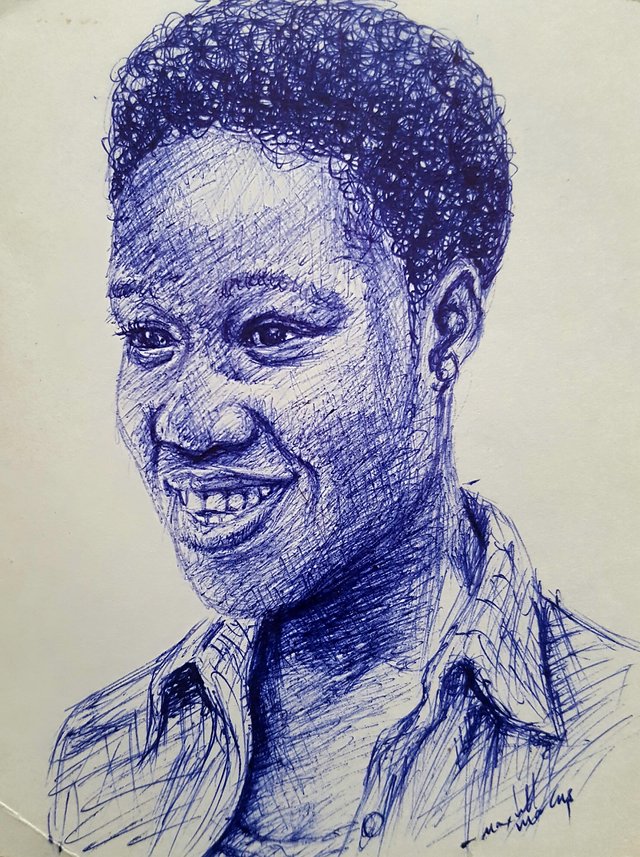 The ball point pen is a very interesting tool for which I want to be very good with it.
Even though it can be very challenging by drawing with it especially in the aspect of being careful to avoid mistake cause it can't be cleaned.
By simply doing what I'm doing, practicing, exploring other ways and taking corrections from the masters, I believe I can upgrade to another level other than this.
Only time will tell.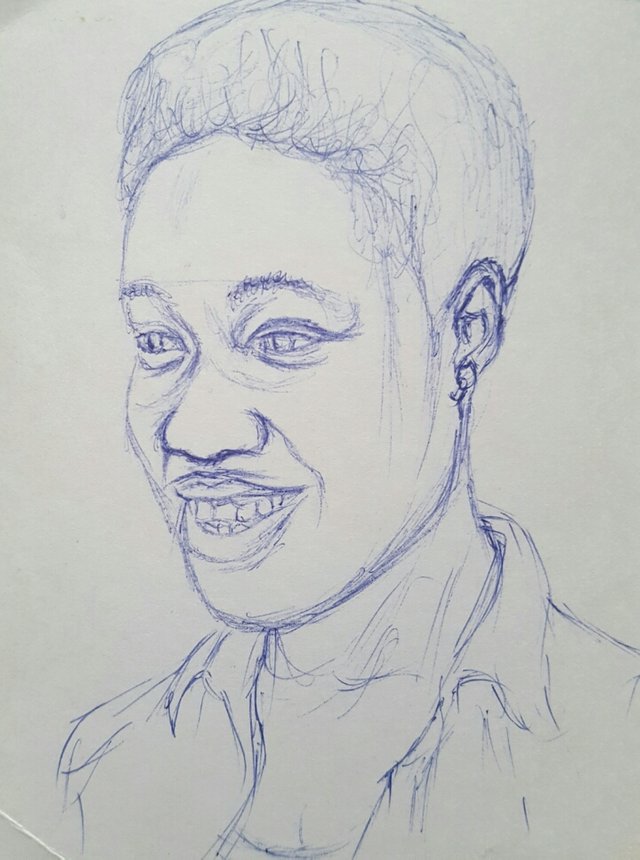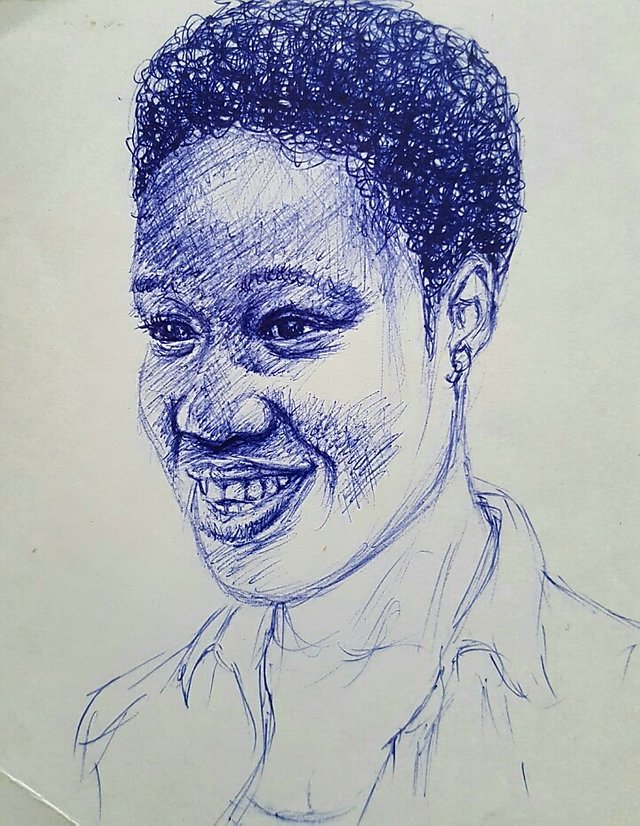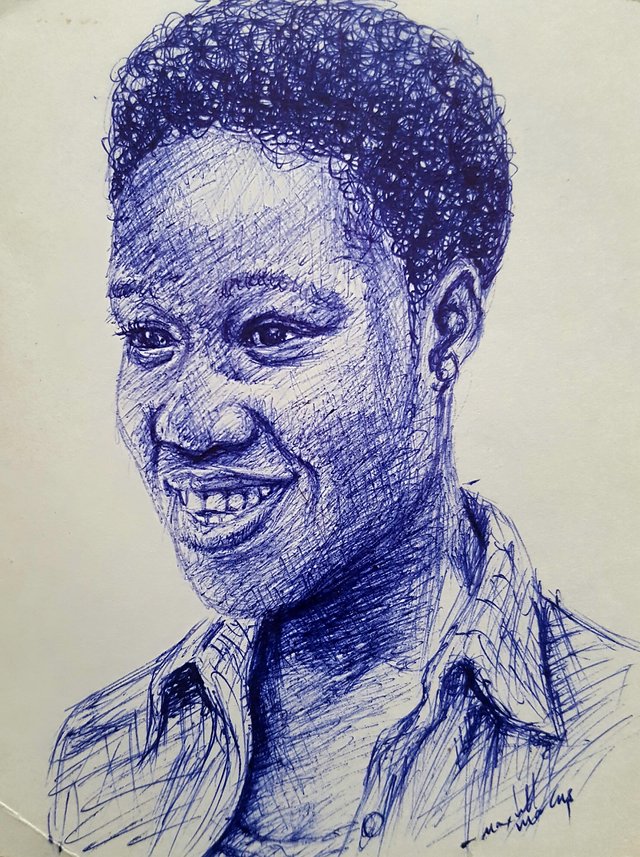 Thank you.