@Art-Venture Photography contest: "TWO: TWINGS " // Two go in one.
Dos andan en uno.
Quiero participar con esta imagen que he titulado dos en uno, mis dos nietos cabalgando en Las lomas de Cubiro en el edo. Lara, Venezuela.
Uno de los niños muy emocionado, el otro estaba un poco asustado, un pase inolvidable con mis nietos antes de que se fueran del país.
La fotografía fue tomada con un teléfono Samsung A7.
Si deseas participar puedes encontrar las instruccionesaquí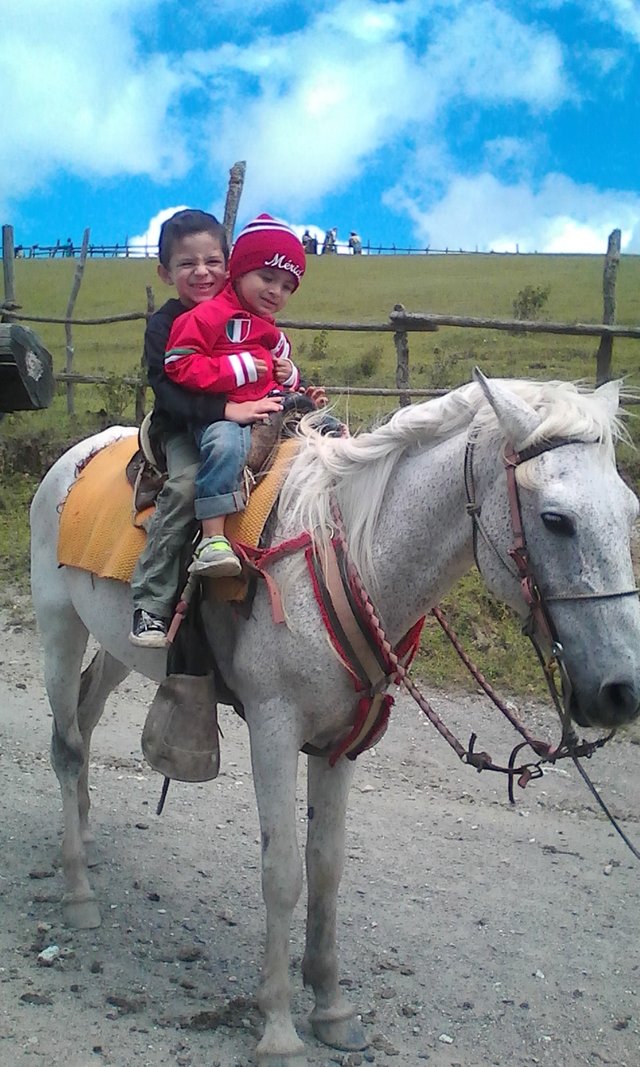 I want to participate with this image that I have titled two in one, my two grandchildren riding in Las Lomas de Cubiro in the state. Lara, Venezuela.
One of the children was very excited, the other was a little scared, an unforgettable pass with my grandchildren before they left the country.
The photograph was taken with a Samsung A7 phone.
If you want to participate you can find the instructio
here