EXCLUSIVE on the STEEMIT BLOCKCHAIN!!! Portrait tutorial by NOWARGraffitis - edga
Hello everybody <3
... i finally find some time to blog again.
I had a lot of stuff to do and also work and and and... but i also was active and have some great new artworks, pictures and tutorials for you :)
---
At the moment i m trying to figure out how to paint portraits with spraypaint and i have to say i kind of like the results and i m happy i am finally feel free to do this. I wanted to paint portraits for so long time but i just never started.
Now i did and i am happy with it. Cant wait to paint more and bigger.
Some days ago i painted a friend of mine and i want to show you the result and the step by step pictures. (This is maybe my 3. or 4. portrait with spraycans.)
Lets do this! ENJOY!
---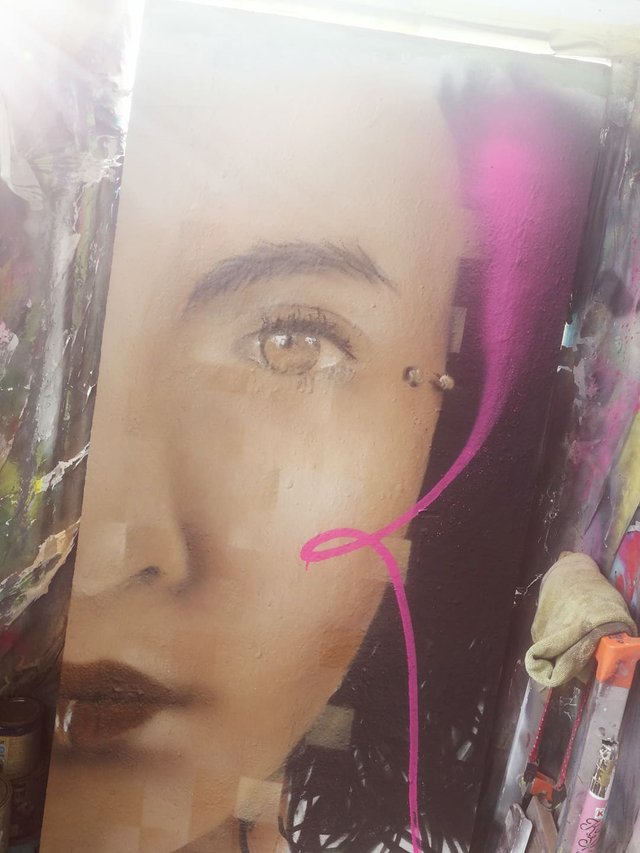 ---
---
__ Spraypaint portrait Tutorial__
...of course we start as always with some proportions and firstlines.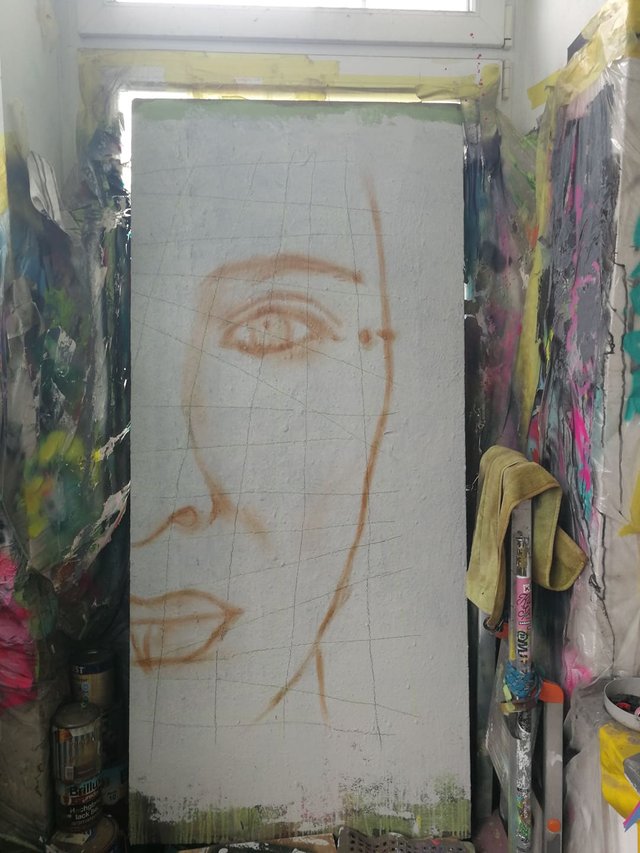 ---
All right. The firstlines must be correct when you paint a face. When one eye is maybe one cm higher than the other you will see it. If the lips are to near on the nose --> weird! You will see it! So make sure you have this correct.
The next step is the darkest color. Always from dark to bright.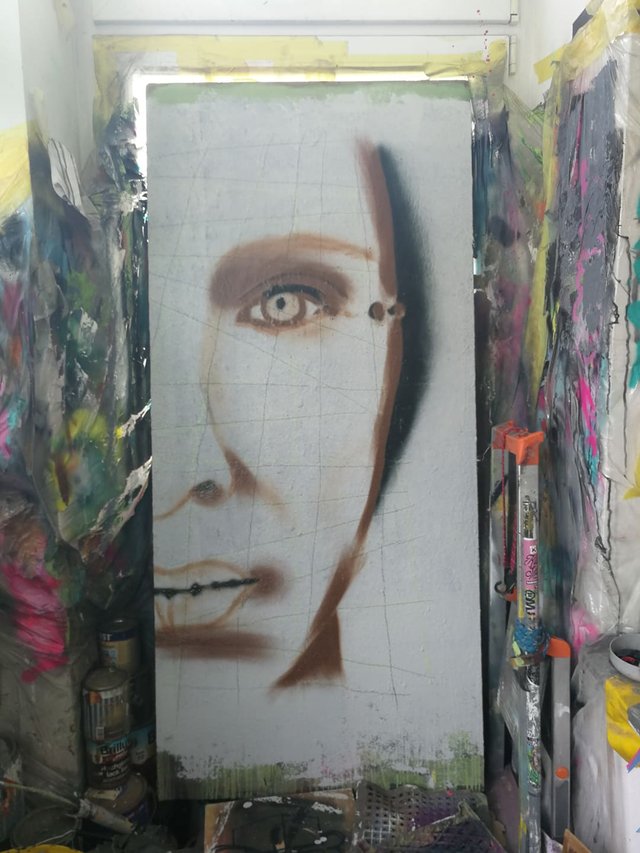 ---
Next color.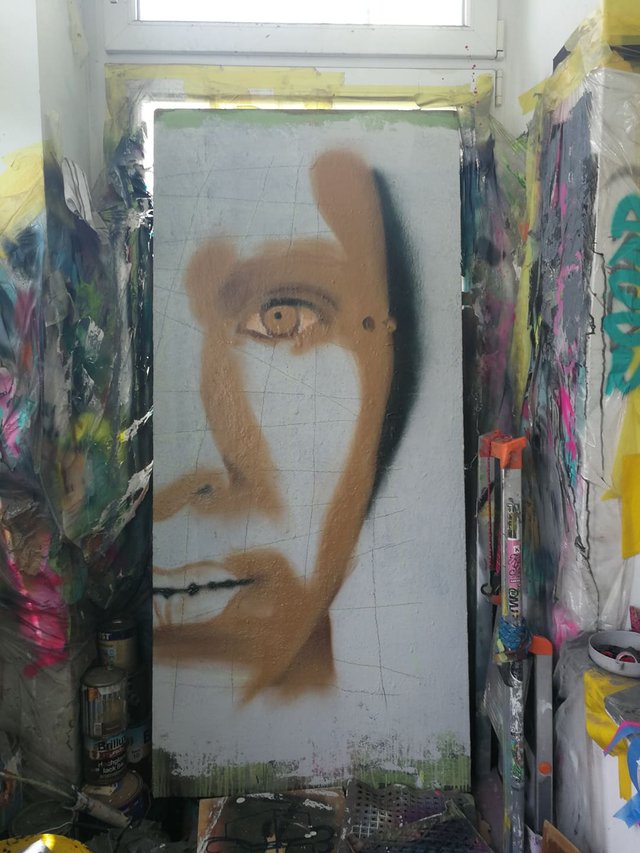 ---
Neeeeext! ... you cant "play around" here. Not if you paint a person everybody knows or if you want to paint a photo. Look all the time on your concept, reference or photo! It is important to paint exactly what you see.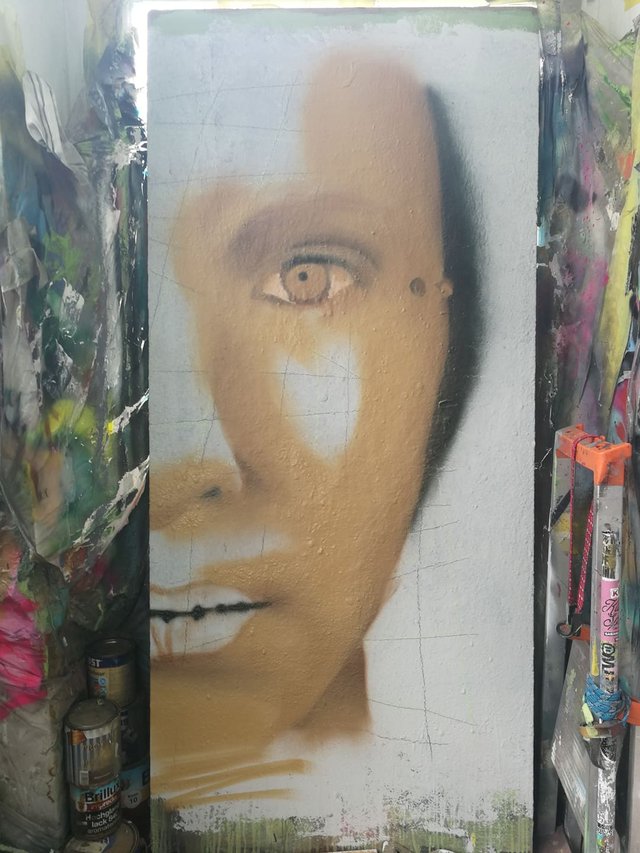 ---
The next color is my brightest for the skin.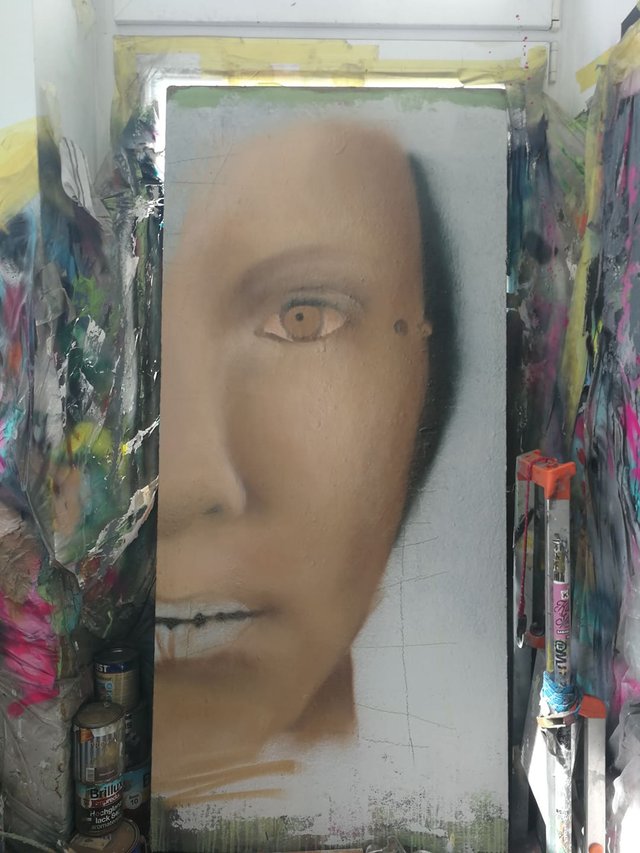 ---
I like how soft the transitions came out here.
Now it comes a big step because i was in focus painting and forgot to make some pictures all the time.
I painted the eye, eyebrows, lips and the piercing.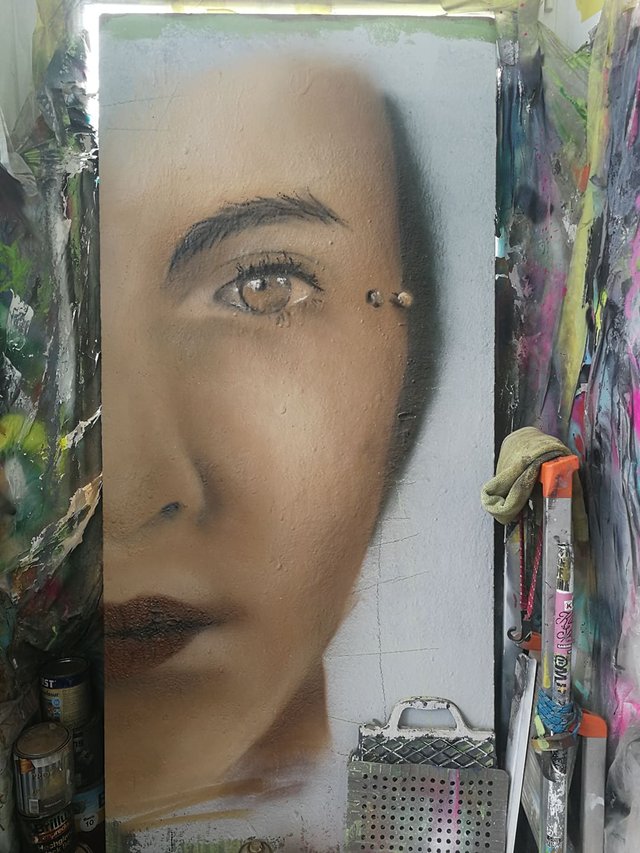 ---
Finally it looks not more that creepy.
Here is a detail shot of the eye.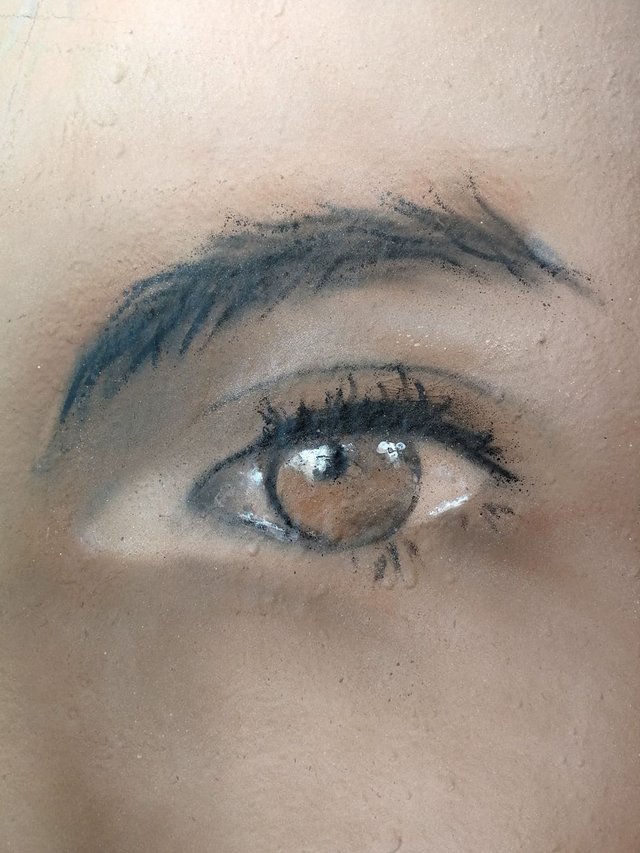 ---
I know it is not "Hyperrealism" but i like it for my "first tries".
This is the only part i used white because those light effects need to pop out.
Cool, lets do the other piercings and start with some hairs. I m kind of scared when it comes to the hair and i m happy she had just black hair in the reference. I will learn this soon!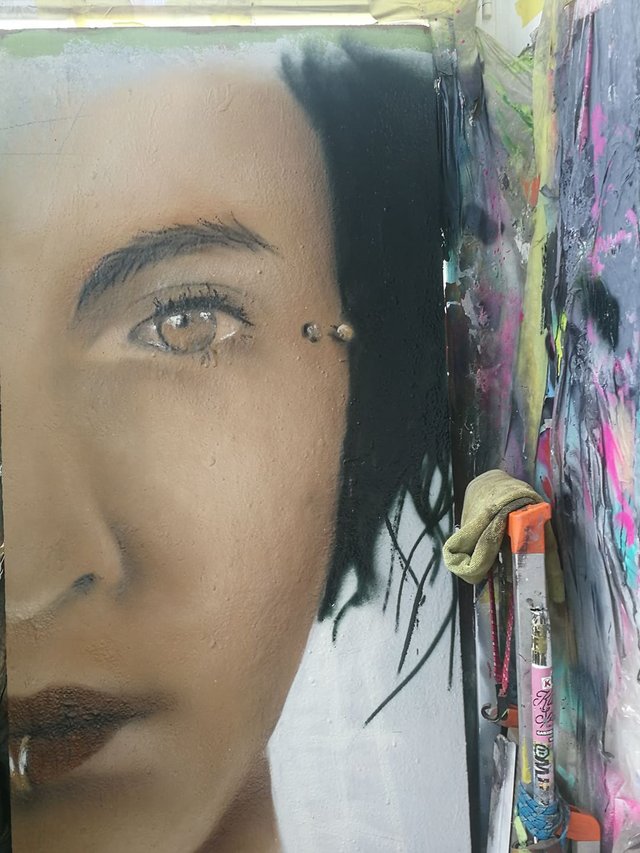 ---
Yeah, its near of finish.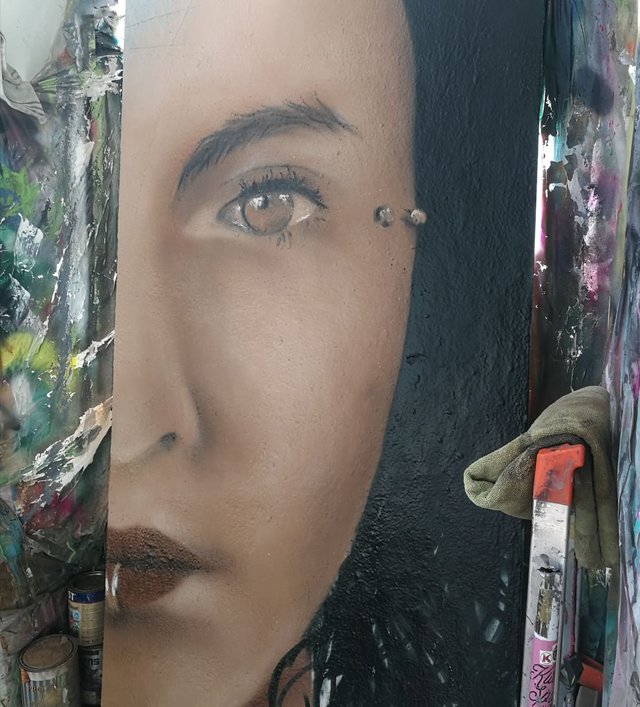 ---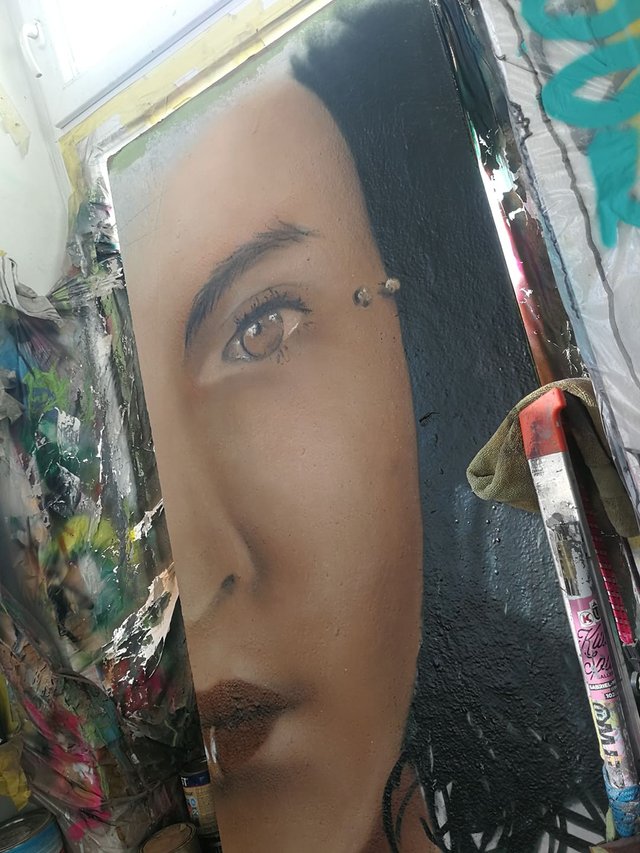 ---
At the end i just added some pixels and this pink highlight just for a little special because you need to "stand out" as an artist and have your kind of recognition value.
...and here it is!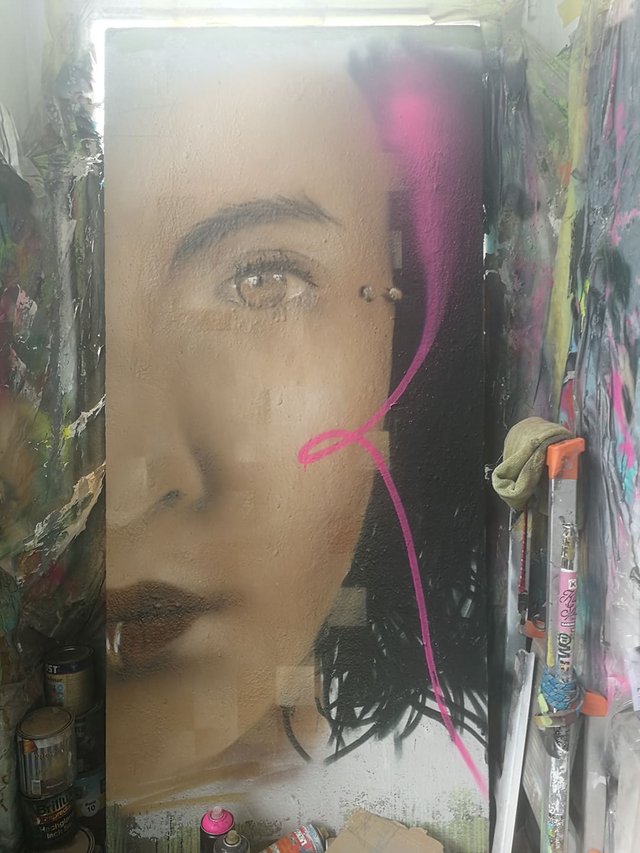 ---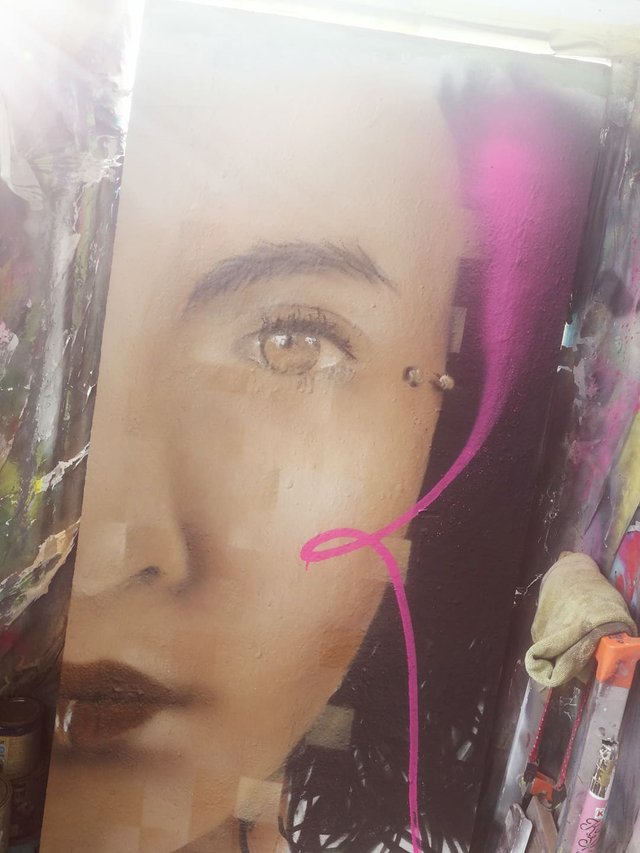 ---
What do you think about it?
What can i change and/or make better? What do you think about the Pixels and this Pink line?
Let me know in the comments!
---
Thats it for today! I hope you enjoyed it and maybe you could learn something. Feel free to contact me with your questions and criticism!
THANK YOU SO MUCH FOR STEPPING BY, FOR YOUR UPVOTES AND RESTEEMS! ALSO FOR THE COMMENTS AND ALL YOUR LOVE!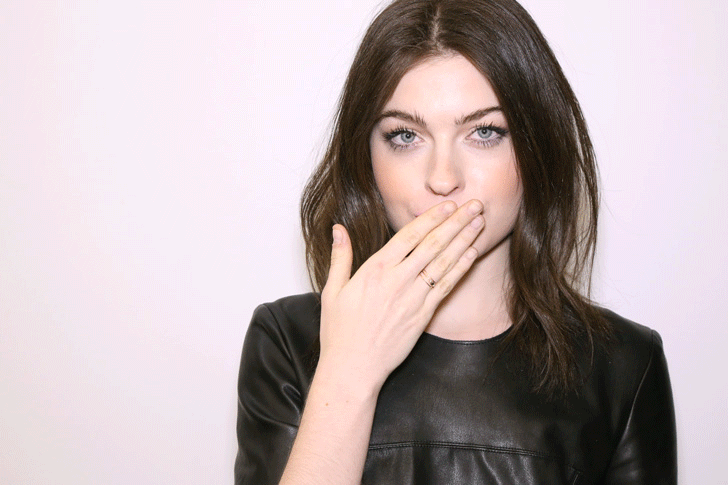 ---
SEE YOU SOON AGAIN! HAVE A GOOD TIME!
---
---
check also:
Shop Vida
PEACE and love,
-edga NOWARGraffitis