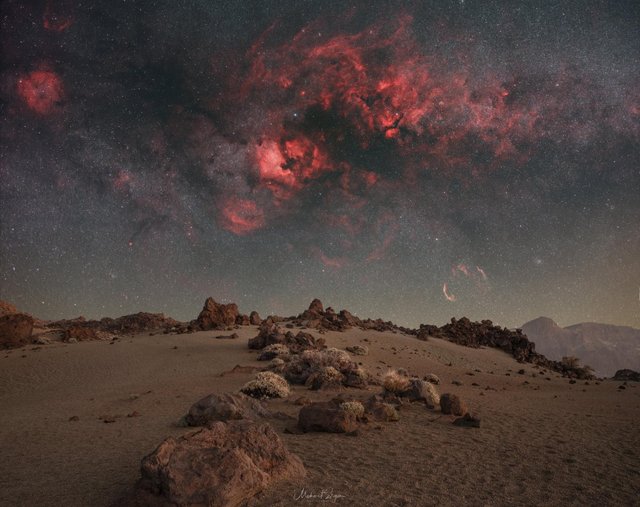 🇬🇧 The sky✨ burns🔥
If we had extremely sensitive eyes, we would probably see the Milky-Way in color like this .. It's fascinating to even think about it
Greetings .
---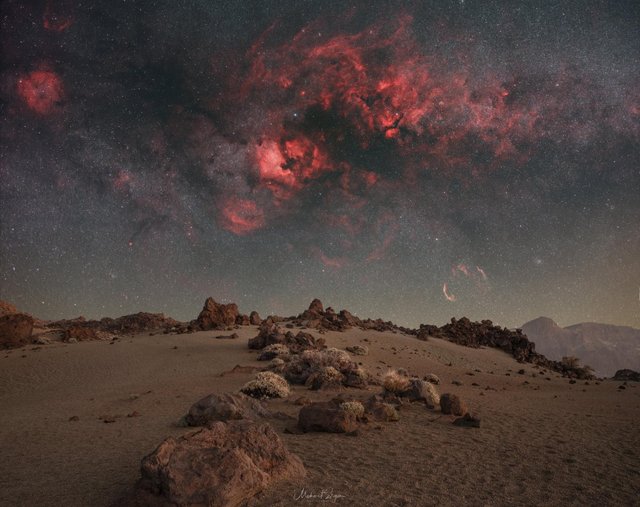 🇩🇪 Der Himmel✨ Brennt🔥
Hätten wir extrem sensible Augen, würden wir vermutlich die Milchstraße so ähnlich in Farbe sehen.. Es ist schon faszinierend, überhaupt daran zu denken.
Viele Grüße
---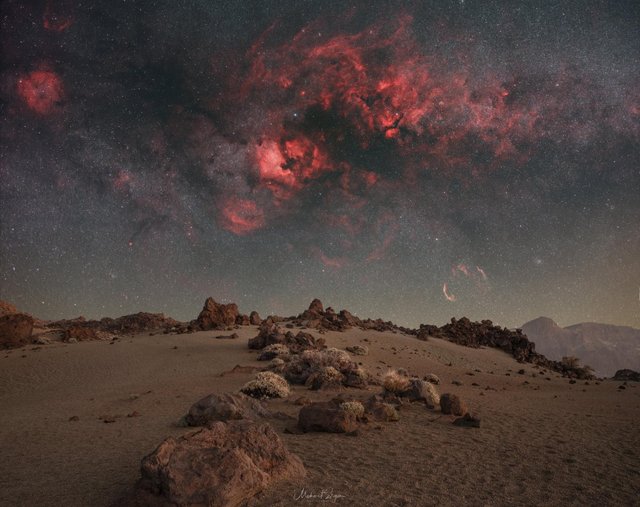 🇰🇷하늘✨화상🔥
극도로 민감한 눈을 가졌다면 아마 이런 색의 Milky-Way를 볼 수있을 것입니다 .. 생각조차하는 것도 매력적입니다.
인사말. (Google translate)
---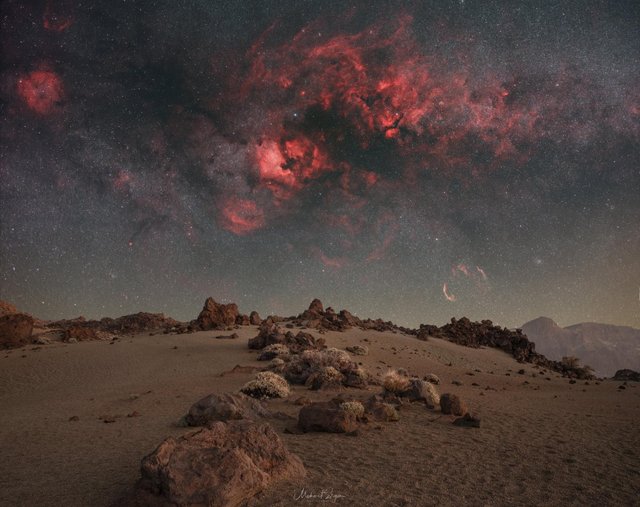 🇹🇷 Gökyüzü✨ yanıyor🔥
Son derece hassas gözlerimiz olsaydı, muhtemelen Samanyolu'nu buna benzer renkli görebilirdik .. Bunu düşünmesi bile büyüleyici.
Saygılar
-Note: Allows the post to be shared. Thank you Mr. Mehmet Ergün.
-Not : Gönderinin paylaşılmasına izin veren
Mehmet Ergün Bey'e teşekkür ederim.
🔹Photogrid
---
🌠National Park Teide🏔
Equipment:
Nikon Z6a CDS
Samyang 50mm f1.4
Samyang Lens Global
Fornax Lightrack II
Fornax Mounts
Optolong L-Pro
Optolong L-eXtreme
Optolong Astronomy Filter
Exif:
Tracked / Stacked / Blend
(Composition)
Sky: (60 x 60sec. RGB) & (20 x 180sec DUO) / ISO1600 / F3.2
Foreground: 2x 30sec. / ISO1600 / f3.2