100 DAYS OF STEEM : My daily art The Diary Game: July 1, 2020
Already July ....
Time, where are you running?
Something the worries of an ordinary day take so much time that I don't have enough for all kinds of art.
But summer. And these are the beaches. And this is walking and traveling, albeit not over long distances. After the isolation in the house is a great joy.
But today I again managed to draw. This time I painted ficus foliage.
I wanted to draw something simple from open air.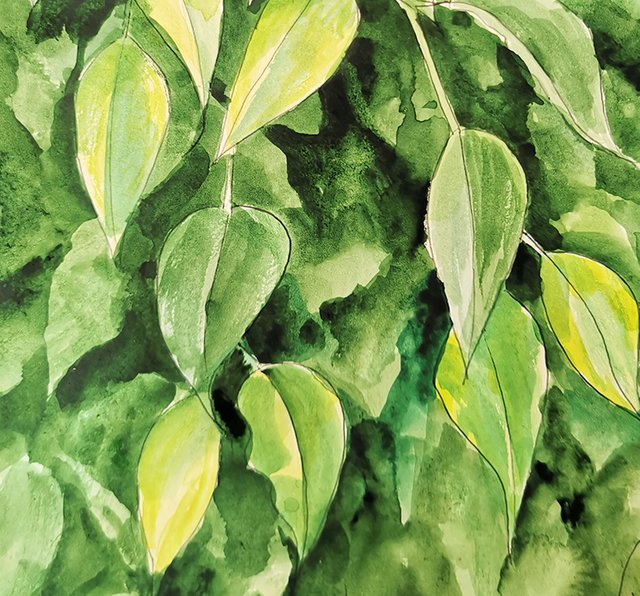 This ficus grows with my neighbors, I conveniently sat down in a shade next to me and drew from the open air
here is a photo of my model: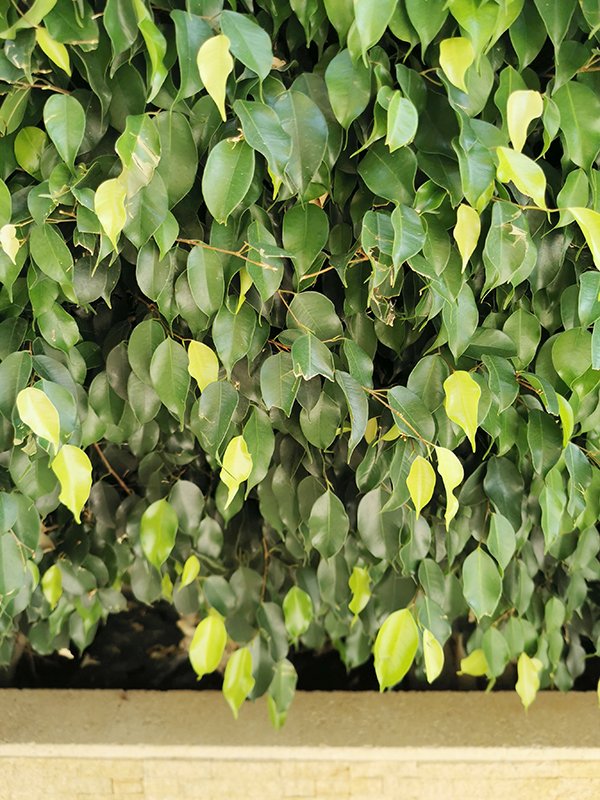 I wanted to play a little more with watercolors effects, with flows, mixtures. But today it was hot and the paint dried very quickly in the open air.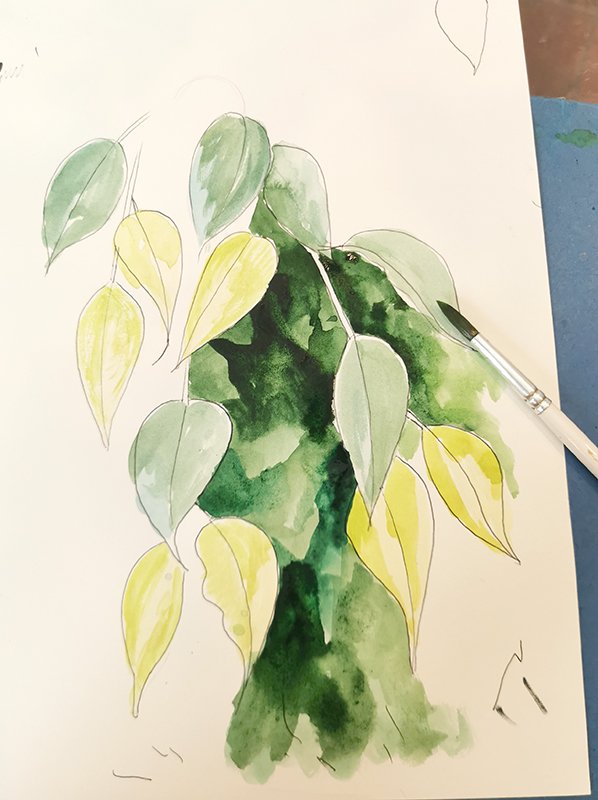 Next time I'd better draw a still life, but in the house, with air conditioning. You just need to watch something interesting.
Hope you don't spend summer days bored too.
I wish you all good and good days!