100 DAYS OF STEEM : The Diary Game: June 28 2020
I love sunday morning.
Time of Silence.
While everyone in the house is still sleeping, you can draw and recharge your creativity with for the whole day.
Here is such a ripe and juicy pomegranate: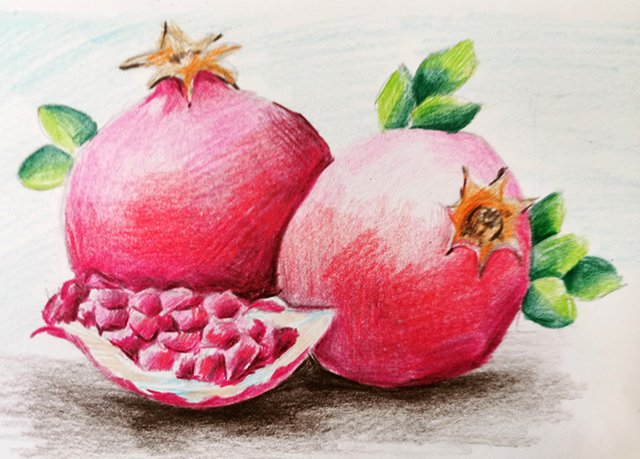 I really like to draw with crayons.
To do this, you do not need to look for a place, prepare paints, choose brushes.
I took the paper, my favorite box of pencils - and the whole world is at your disposal, you can draw anything and at any time, without damage to art work, put it aside to continue drawing later.
Many say that pomegranates are very healthy and rich in vitamins.
Although eating them is very inconvenient, grenades look very bright, juicy and artistic.
The shape of pomegranates and their grains inside is very interesting for drawing and very rich for conveying painting effects.
A little bit about the process of creating a sketch: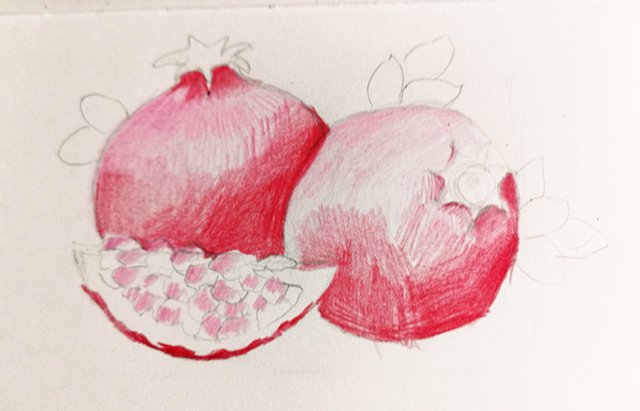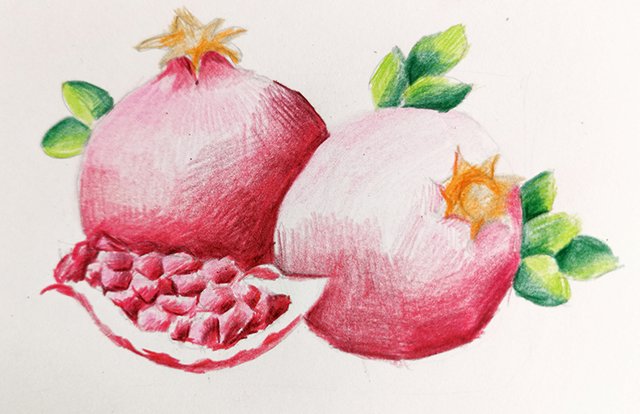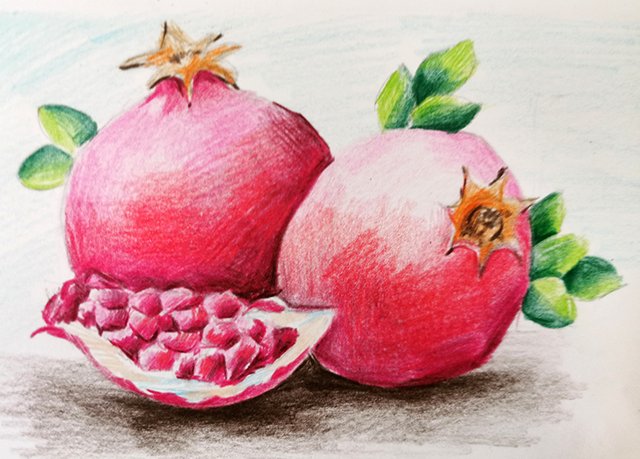 I wish you all great weather, good days and a pleasant weekend!