LANDSCAPE/SEASCAPE PHOTOGRAPHY/ART. My entry.
Hello!
August ended, and with this ended a month of laziness, procrastination, doing nothing, but only rest-rest-rest.
And now, closer to the computer, I continue to write my posts.😜
This post is a LANDSCAPE / SEASCAPE PHOTOGRAPHY / ART contest entry.
This contest hosted by @axeman
and there you can always find a lot of beautiful photos of participants and winners.
And here is my photo for this competition.
This photo was taken a couple of days ago on the shore of a salt lake at sunset.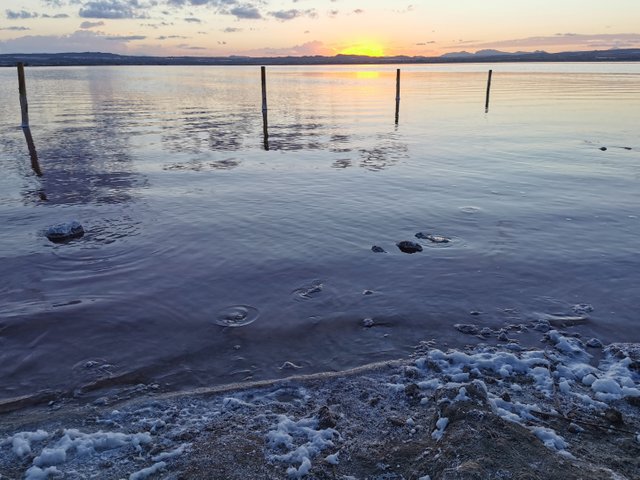 Quiet hours of sunset, still air and gentle stirring of waves on the lake .. nature goes to sleep ...
Have a great evening and good night everyone !!