Little Merry Power-up Contest [lmpc]. This is season #5
Hello All Steemit lover. I know you would love to power up. This is session 5. If we send a small amount of steem power up every week, we will have a large amount at the end of the long day. This is very good for this platform
Let's all have a lot of fun and enjoy a lot on this platform at the same time. Hope everybody on this site also had a great day. This is the last season Before start 1st October #spud4steem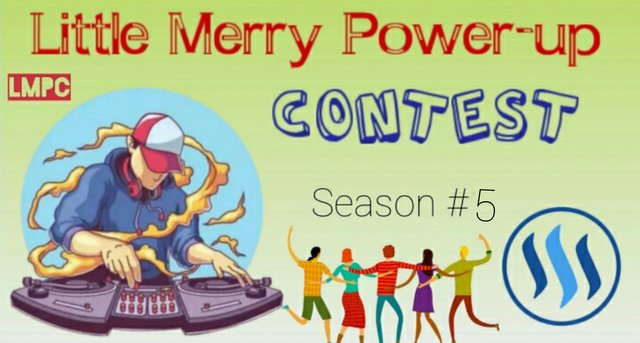 I have some easy rules for participating in this contest.
Make a short post about your steem power-up and comment the link of that post below this post.

You can't have power down on your account.

You can power-up any amount of steem.

Use tag : #lmpc #spud4steem

You must have at least 10 steem power in your account to participate in this contest.
Reward Format:
★ 1st prize - 4 steem
★ 2nd prize - 3 steem
★ 3rd prize - 2 steem
★ 4th prize - 1 steem.
Winner selection system:
winners will be based on% increase in your Steem power, not how much you powered up
Example:
User 1 has 100 Steem power and power's up 15 more Steem power which will be a 15% increase
User 2 has 200 Steem and powers up 15 Steem Power more, which is an increase of 7.5% - so in this scenario user 1 has a higher % and is more likely to win a prize compared to user 2

This contest will be active again for 5 days
---
The results of the 3rd session contest are being published:
★. First Place : @msharif=47.9742% increased || Entry Post Link
★ Second place: @mdshanto= 13.1026% increased || Entry Post Link
★ Third place : @shaon25= 6.00853% increased || Entry post Link
★ Fourth Place : @sobuj28 = 4.87407% increased || Entry Post Link

All rewards for this post will be 100% power up. I want to help all new users by getting 10,000 power. Hope ,one day i will do that.Thanks
---
Good Bye Everyone.
STAY HOME -STAY SAFE