OCTAVO CONCURSO: "PALABRAS INSPIRADORAS" (AMISTAD) POR @socram / EIGHTH CONTEST: "INSPIRING WORDS" (FRIENDSHIP) BY @socram
Hola mis queridos amigos, después de varios meses alejado de la plataforma y gracias a las recomendaciones de conocidos y amigos como @danieldedosd2 y @mariajruizb, hoy estoy de vuelta para seguir compartiendo con ustedes un poco mas de mi.
En esta oportunidad gracias a que me topé con una publicación de @esthersanchez en la que nos invita a participar de este concurso que mas que concurso nos pone a sacar del alma esas palabras inspiradoras.
Hello my dear friends, after several months away from the platform and thanks to the recommendations of acquaintances and friends such as @danieldedosd2 and @mariajruizb, today I am back to continue sharing a little more of myself with you.
On this occasion, thanks to the fact that I came across a publication by @esthersanchez in which he invites us to participate in this contest that, more than a contest, makes us draw those inspiring words from our souls.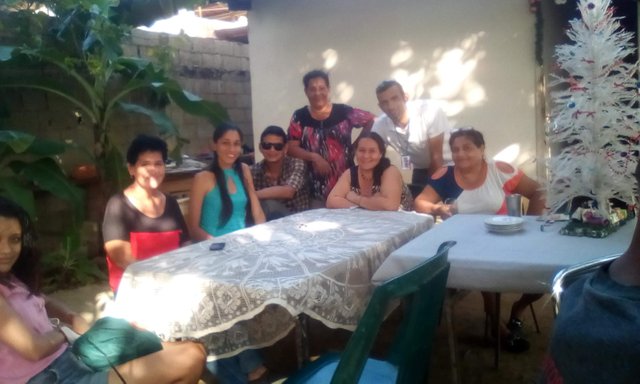 AMISTAS
Amistad, que bonito suena esa palabra, ¿pero qué encierra ella? o mas bien debo preguntarme ¿qué abre?.
Por más sencillo que puede ser pronunciarla; tratar de demostrar así por así sin tener bien establecido lo que implica y mucho menos saber qué abre. La palabra como tal es solo palabra, hace falta mucho más que escribirlo, leerlo o decirlo, es un sentimiento que que abre muchas puertas y corazones, y no se puede demostrar por querer hacerlo, solo basta con sentirla.
La amistad puede sentirse aunque podemos ser engañados por nuestra percepción y nuestra idiosincrasia, porque los que verdaderamente expresamos este tipo de sentimientos estamos siempre con actitud positiva ante la adversidad ofreciendo nuestra nuestra amistad al progimo.
Estamos conscientes que desde que desarrollamos la habilidad de relacionarnos creemos que toda aquella persona que de alguna manera u otra nos han favorecido en cualquier etapa de nuestras vida son nuestros amigos. Pues si, porque nuestros principales amigos, nuestros padres, procuran la mejor compañía en nuestras vidas y ofrecen la mejor amistad.
¿Quien no ha experimentado la amistad? quien no lo ha hecho me atrevo a decir que no conoce las bondades de DIOS.
FRIENDS


Friendship, how beautiful that word sounds, but what does it contain? Or rather, I must ask myself, what does it open?
As simple as it may be to pronounce it; try to demonstrate like this without having well established what it implies, much less knowing what it opens. The word as such is just a word, it takes much more than writing it, reading it or saying it, it is a feeling that opens many doors and hearts, and it cannot be demonstrated by wanting to do it, it is enough to feel it.
Friendship can be felt although we can be deceived by our perception and our idiosyncrasies, because those of us who truly express this type of feelings are always with a positive attitude in the face of adversity, offering our friendship to our neighbor.
We are aware that since we develop the ability to relate we believe that all those people who in some way or another have favored us at any stage of our lives are our friends. Well yes, because our main friends, our parents, seek the best company in our lives and offer the best friendship.
Who has not experienced friendship? who has not done it, I dare to say that he does not know the benefits of GOD.