ArtVenture Contest: Angelina DiGriz
The Theme of the week is "My Sci-Fi"
Hello, friends, first of all i wanna thank to @art-venture, @xpilar for organizing this contest. I present to you my new artwork done with watercolor paints.
The books of the science fiction writer Harry Harrison inspired me to this drawing.
I remember discovering The Stainless Steel Rat in a bookstore when I was around 16.
Today I want to bring to your attention one of the heroines of the novel "The Stainless Steel Rat". This is Angelina DiGriz, she is a space hero. I imagine she looks that way.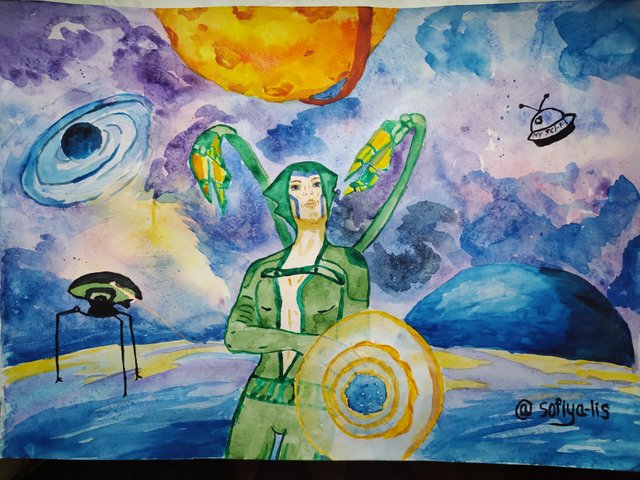 Here's a step by step: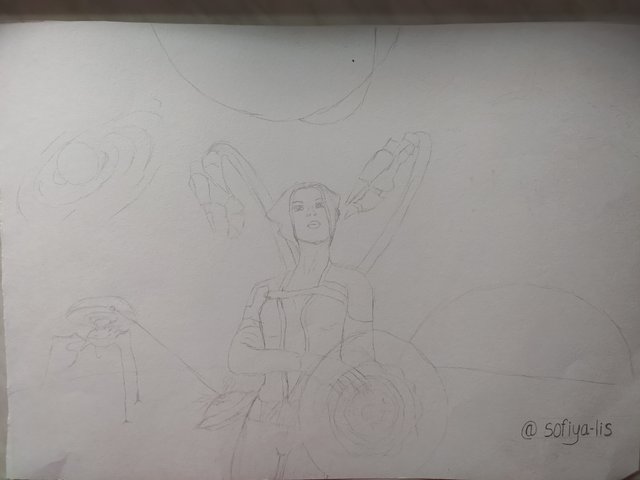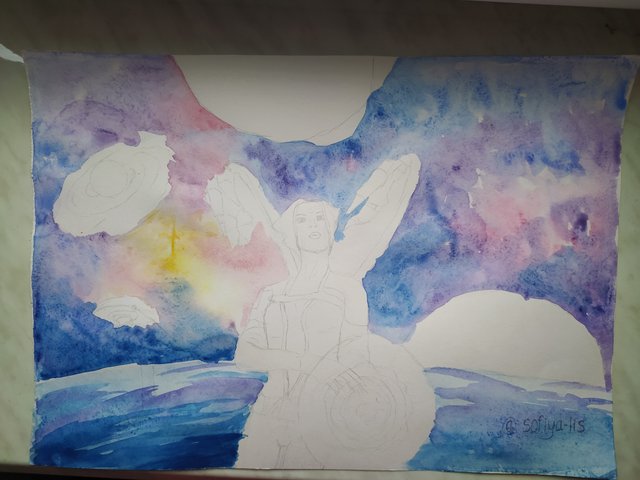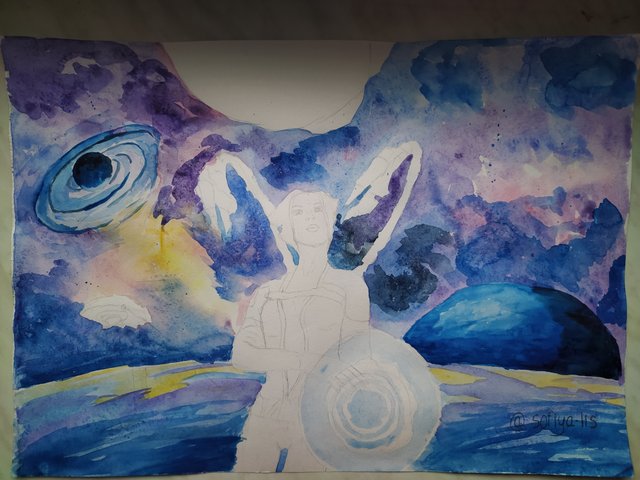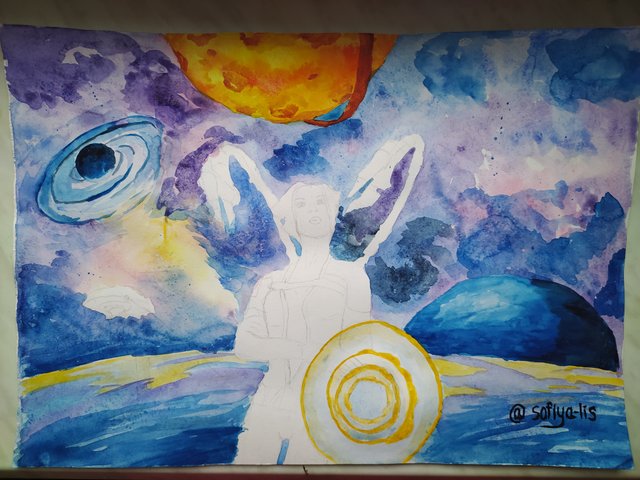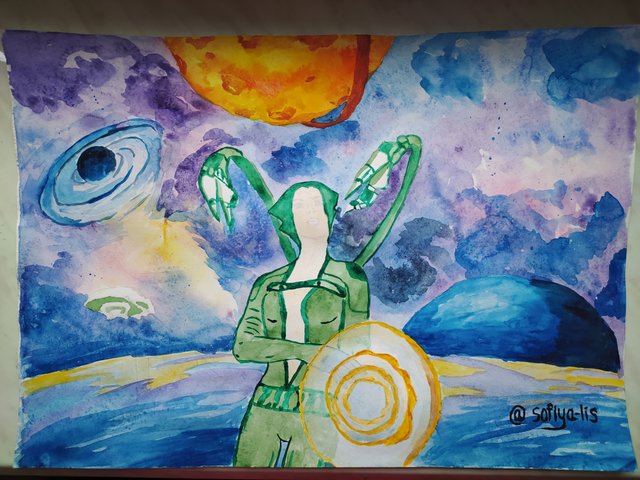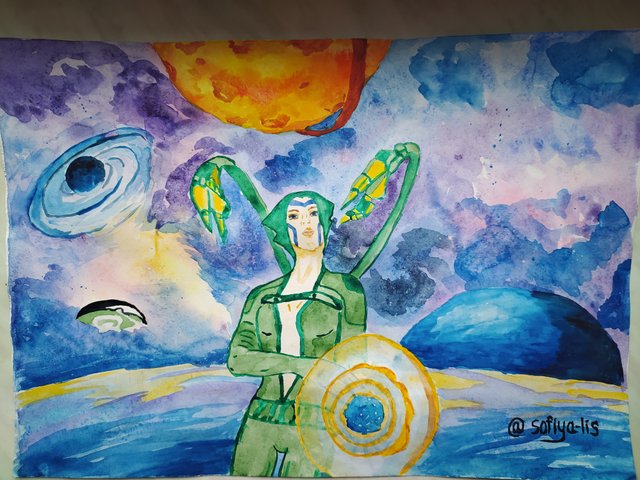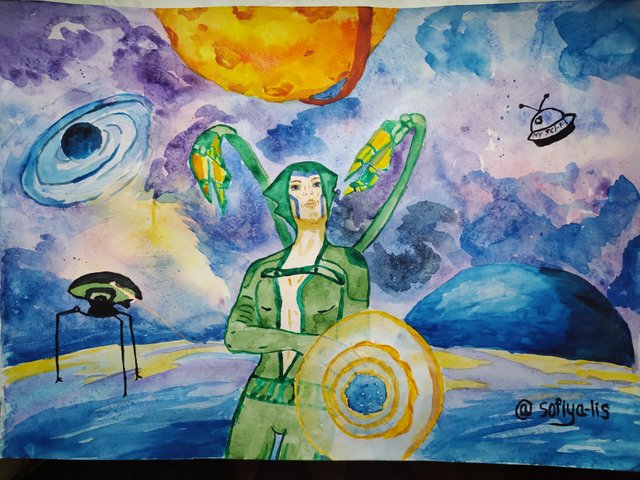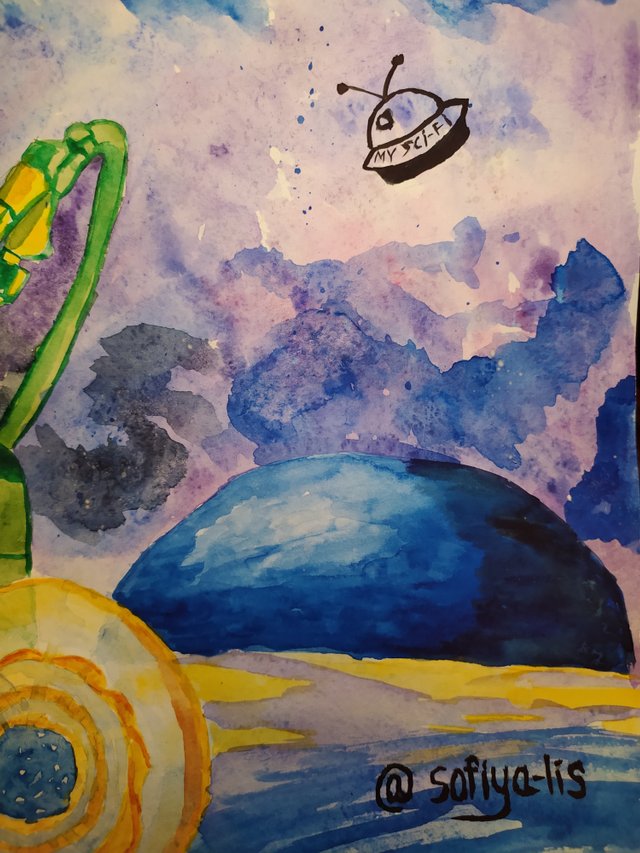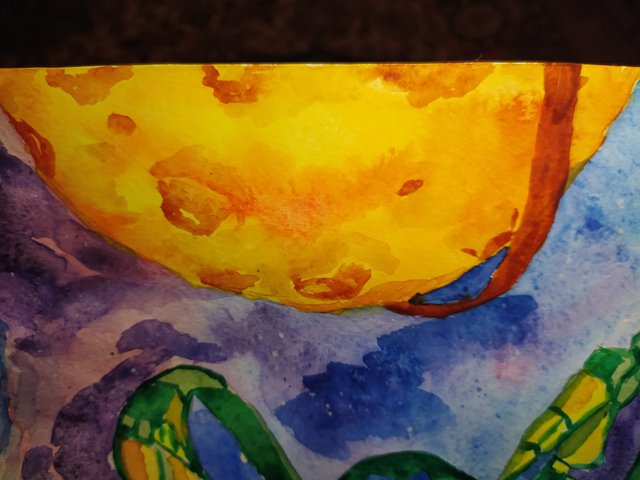 English is not my native language, so please be kind to my mistakes. I'm really trying to improve my English.
Thanks for your attention♥️