Чирик-привет, my dear friends!
Больше всего на свете я ненавижу селфи в моём исполнении. Кто угодно - пожалуйста, делайте селфи, но не я. Но в этот раз что-то пошло не так. Сейчас мы гостим у моей мамы, и в её саду выросли огурцы. Много огурцов. Хватает и на еду, и на консервирование, и на маску. Сделала я себе сметанно-огуречную маску и решила сохранить это на память. Сделать селфи. И даже выставить на всеобщее обозрение. @mister-omortson, принимай.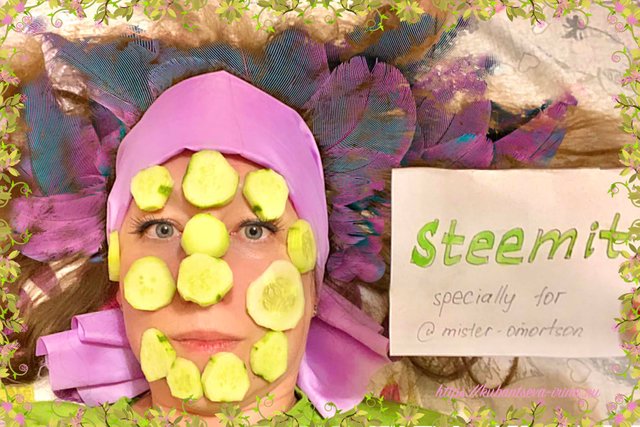 И если вам вдруг покажется, будто я на фото что-то жую, то знайте - так и есть, я жую дольку огурца, которая упорно не хотела лежать красиво. Я ей жестоко отомстила!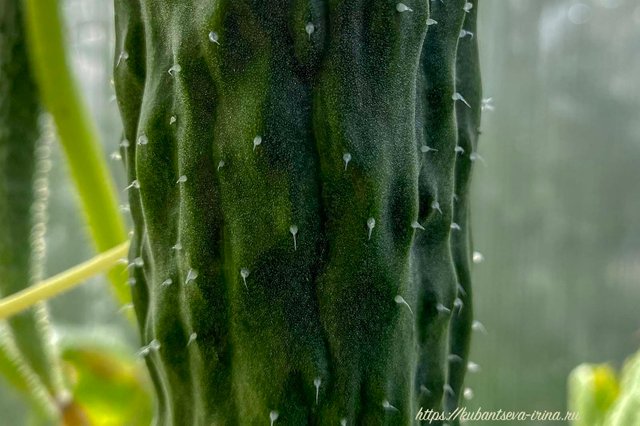 More than anything, I hate selfies in my performance. Anyone - please take a selfie, but not I. But this time something went wrong. Now we are visiting my mother, and cucumbers have grown in her garden. Lots of cucumbers. Enough for food, canning, and a mask. I made myself a sour cream-cucumber mask and decided to keep it as a keepsake. Take a selfie. And even put it on public display. @mister-omortson, take it.
And if it suddenly seems to you that I am chewing something in the photo, then you should know that it is, I am chewing a slice of cucumber, which stubbornly did not want to lie beautifully. I took revenge it!