Application for Curation Projects: Visual Art and our experience of last 2 years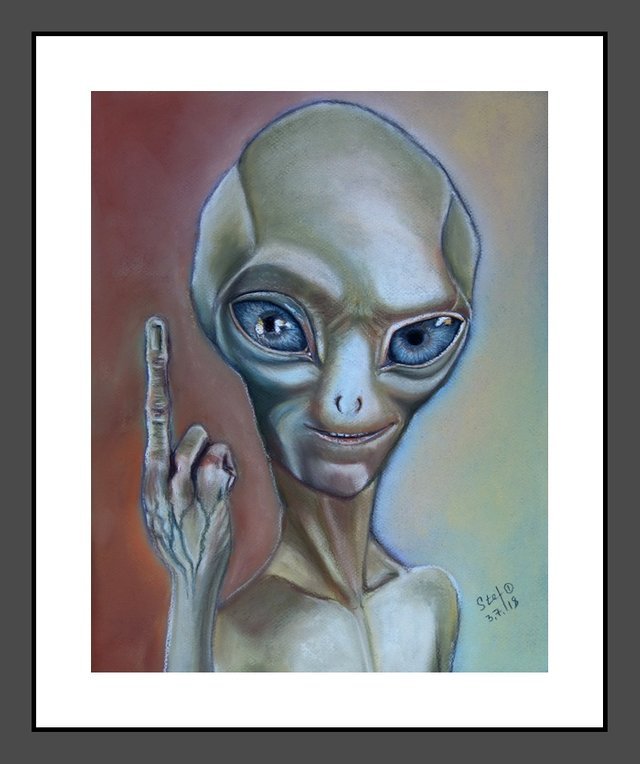 "Paul" by @Stef1
*
Hello my dear Steemians and Art Fans,
It was quite dramatic weekend a lot happening on the "top" floor of whales of two blockchains Hive and Steem.
Nevertheless in my opinion the majority of people on Steem are simple users who joined the blockchain in order to post, to blog and I believe many of them probably have no idea that such dramatic events happening behind the scene.
*
The real question now is what every of us can do in order to contribute to activities on Steemit.
We (@stef1 and @myskye) always wanted to support undervalued Visual Artist and created our project @art-venture and this is separattely from our own account @stef1 so that people know if they delegate they do not delegate to us but to the project.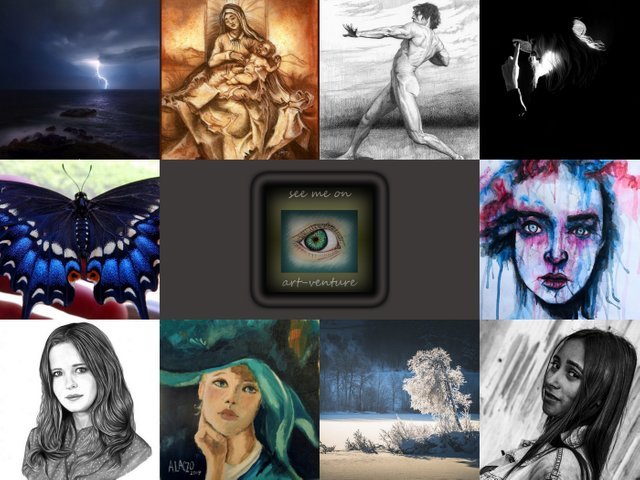 Art-Venture Magazine No.261
Curation subject: Visual Art Creators: Art, Photogrpahy

@art-venture Magazine started in August 2018 every second day and ongoing. It is a bit changed, we noticed that with our little SP we can't give a good upvote, therefore we started to do posts about undervalued artists and the Steem Payout of post goes to Artists

We were organizing contests for Artists and Photogrpahs with the prices in Steem that was donated from our own account and also xpilar one of the sponsors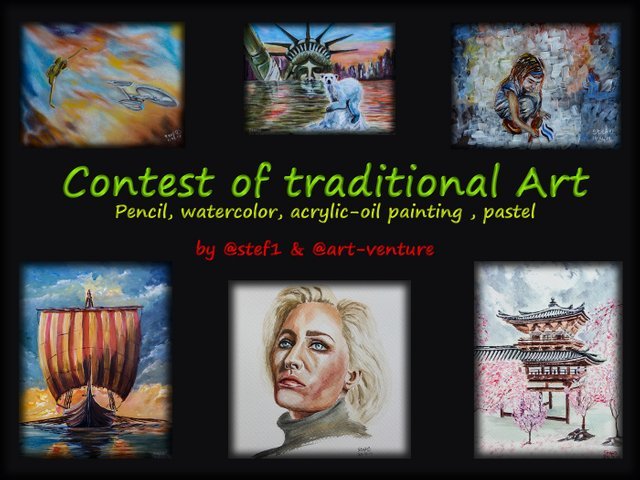 @Art-Venture traditional Art contest: "Action character".
We curate any Art no matter of language because Art is speaking the language of Visual Art and reflects our emotions. We use translator to understand the text behind:
Our fluent languages:
English
German
Russian
Kazakh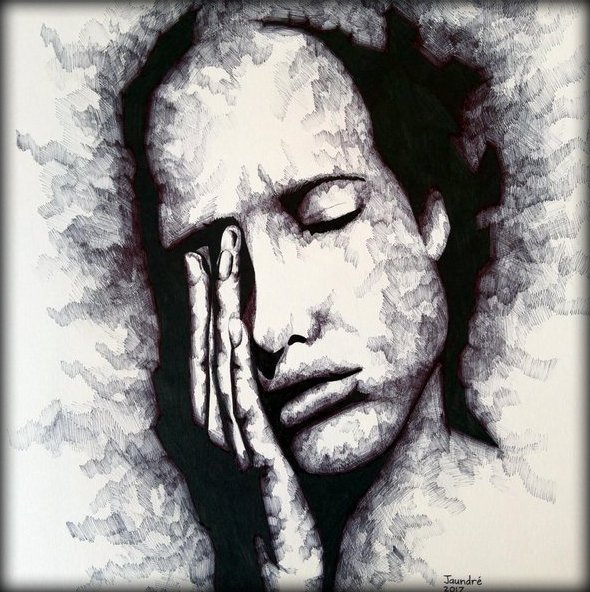 @Art-Venture Artist Showcase: @jmvanbreda.
*
We not only curating the people but guiding the newcomers with advises what is better to do to be visible, we support them and keep an eye on them so long they need our help. Many of the new users now become stronger and have regular support from other friends and curation projectrs once they are "grown up" we let them and take another user in our care.
We would be happy to continue our Curation and encourage people with words and guidanance but also we would be happy to continue our project that so good started and now because of split Steemit loosing Artists and this is an important step to keep those creative people here.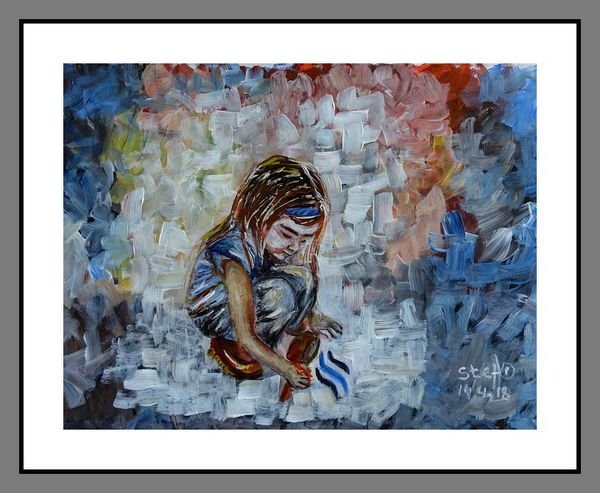 *
It is a shame that we forget how the community of this united blockchain was it is just 4 years old and now is it the end of everything or can we save what we have. Much depends on people who are still here and who want to rebuild blockchain and bring it more or less to what it was.
For me Steem is like an Enterprise in STAR TREK: Into Darkness damaged but still can fly and we know that the people who are on board will rebuild the ship because they believe in the future of Human species, somehow in future they learnt to control their emotions and still see clear what is the best for community and Stellar Alliance.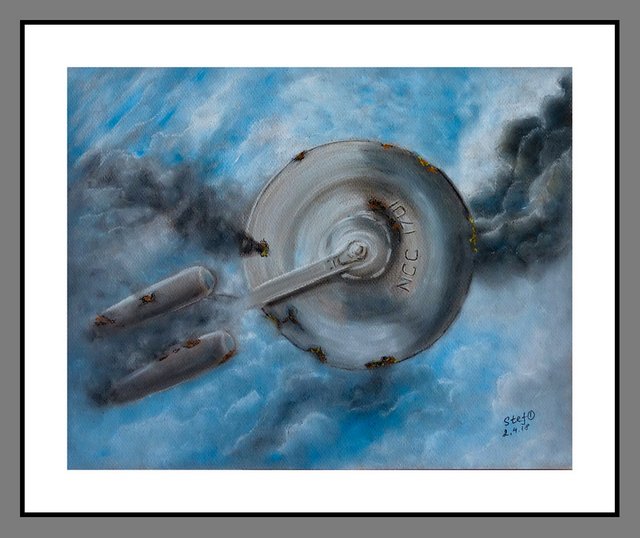 Pastel "SPACESHIPS: NCC 1701" by @Stef1
*
But it is not enough to have only our strong will and engagement of simple users, everything should come from top "floor" where the decision making and keeping the Steemians updated is the most important thing. At present when I see many arguments from Hive users who do their best to destroy the Steemit community and make people to leave and on other hand the Stemeians who are trying to convince the others, again without much effect, that reminded me one of my favourite series "Fargo" where I saw very wise quote on the poster that I wanted to share it with you and let you to think about that.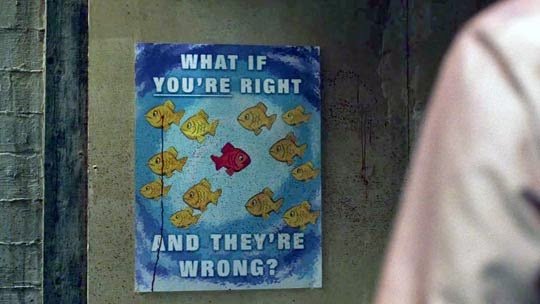 ---
---

*
I hope you enjoyed my post and thank you for viewing :-)