My ArtVenture: Watercolor painting: "Riverside"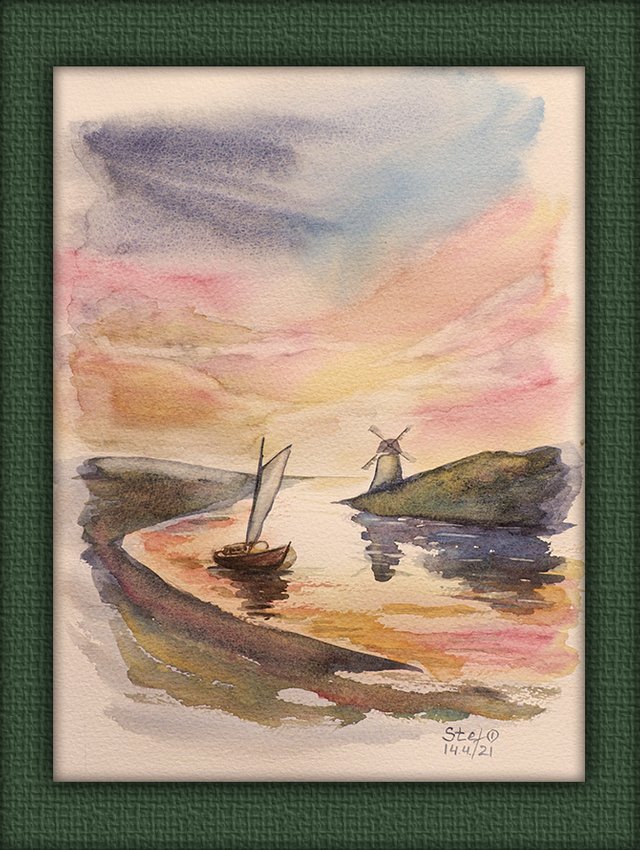 "Riverside" by @stef1
*
Hello my dear Steemians and Art Fans,
Another attempt of wet in wet watercolor painting, that is one of the most difficult way of using watercolor, because it should not be too wet but also not dry. Both are bad for painting.
I have used the tutorial from youtube that is presented by British watercolor Artist Paul Clark to make sure that the colours are mixed up nicely but it is still hard to say what is right and what is not.
Like every single thing we learn, we need to exercise and that is my exercise.
Hope you like it.
*

My step-by-step process: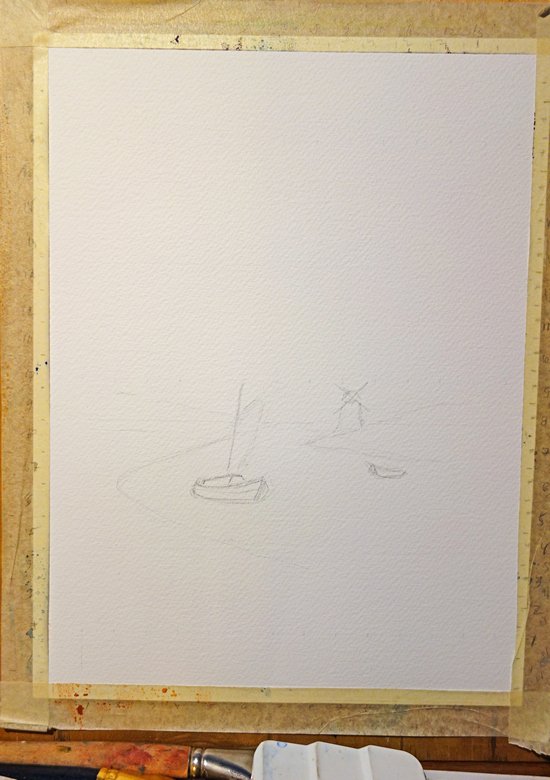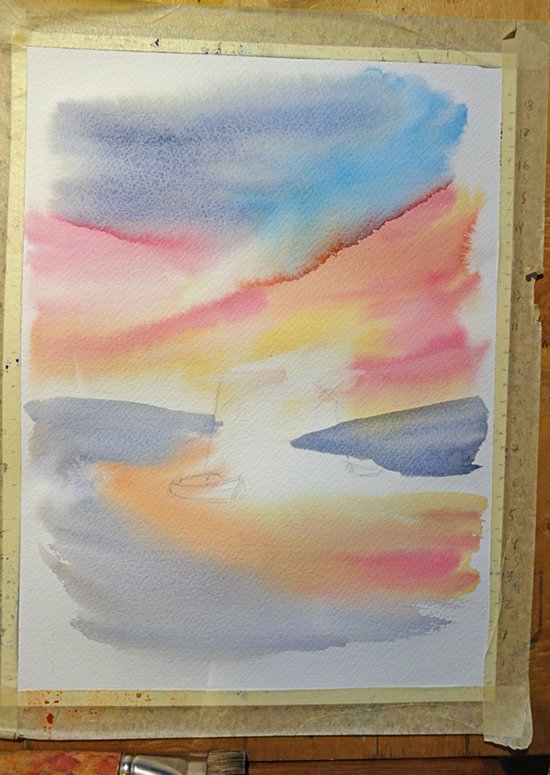 The finished painting: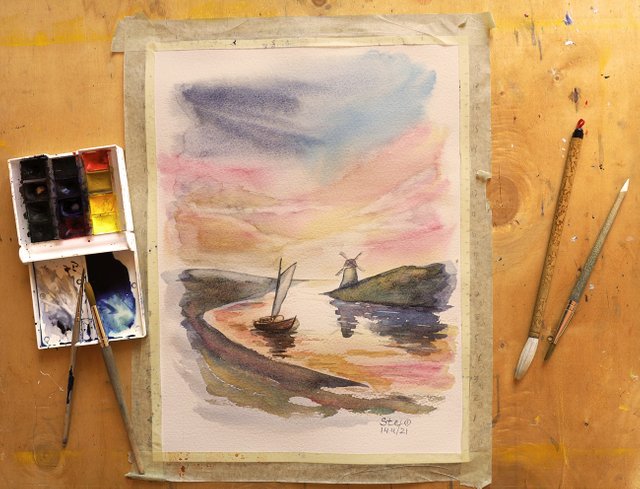 Watercolor painting "Riverside" by @stef1
Rough watercolour textured paper 30x40 cm, paper weight 300 gsm, watercolours colours in pans and tubes, flat and round brushes

*
---
CURATION TRIAL @worldofxpilar
---