My ArtVenture: Watercolor painting: "Windmills on mist"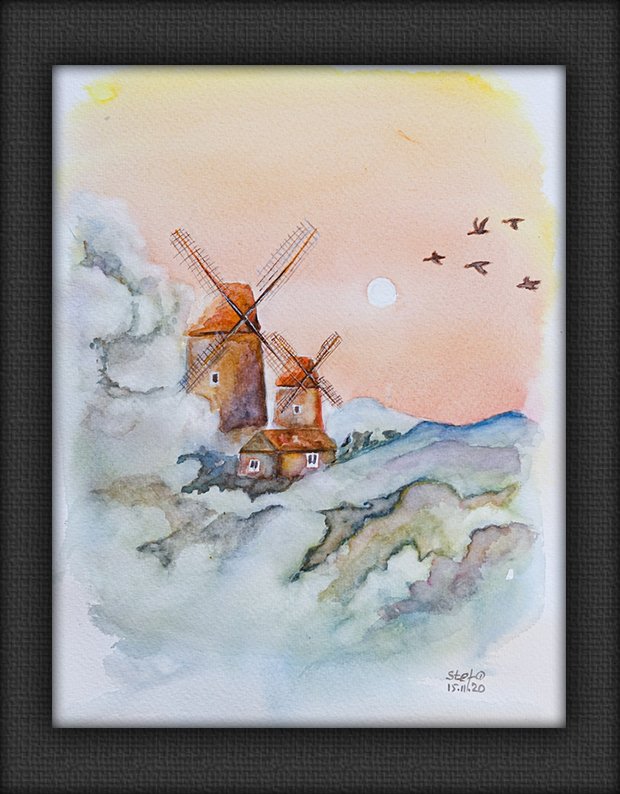 "Windmills on mist" by stef1
*
Hello my dear Steemians and Art Fans,
While on weekend we have had finally sun after couple of days of misty weather. There is also a beautiful side of such autumn when the clouds are so low and covering the feet of hills. Sometimes it is even mysterious to see such effect.
That made me to create this painting with of course my favorite subjects windmills on hills. I thought to try to do some clouds too, which I thought would be easy but it was not really.
So here it is my work in watercolor.

My step-by-step process: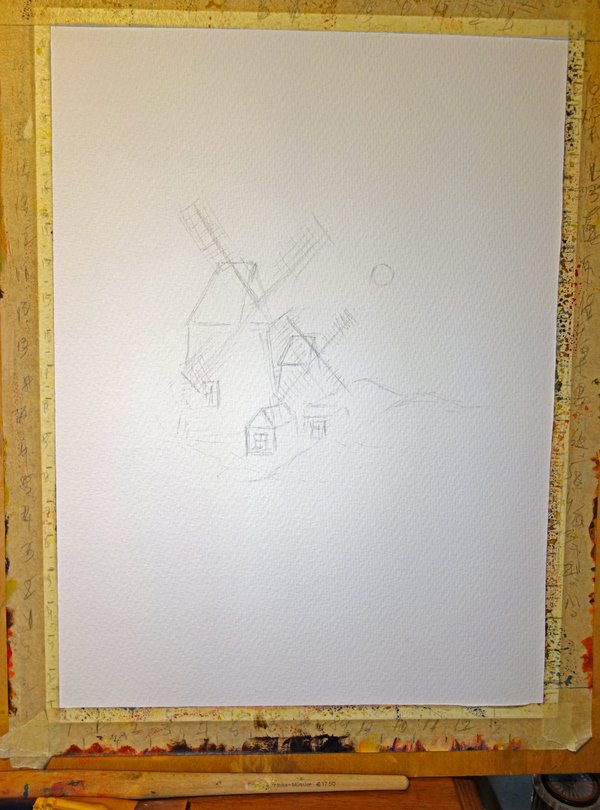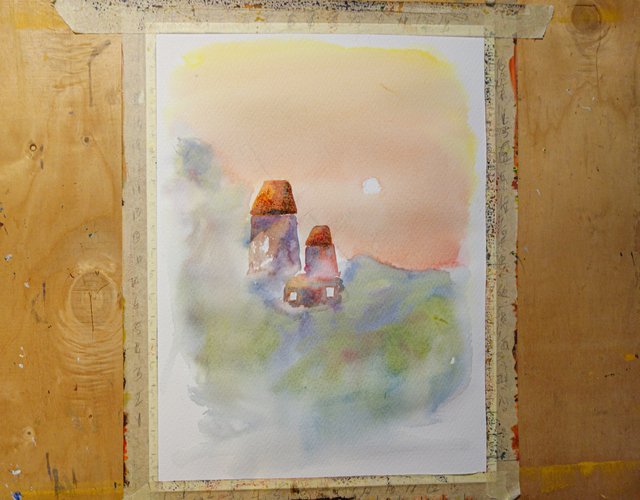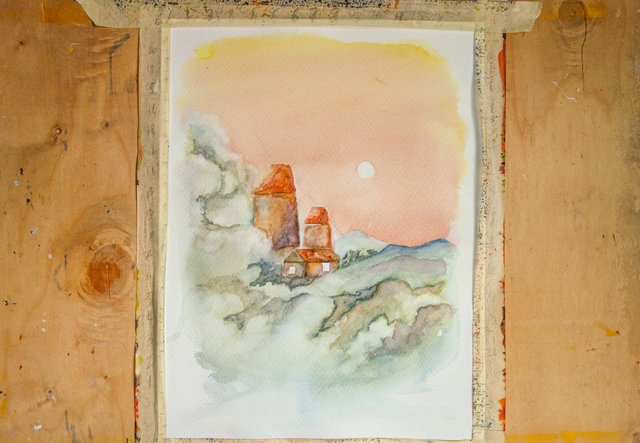 The finished painting: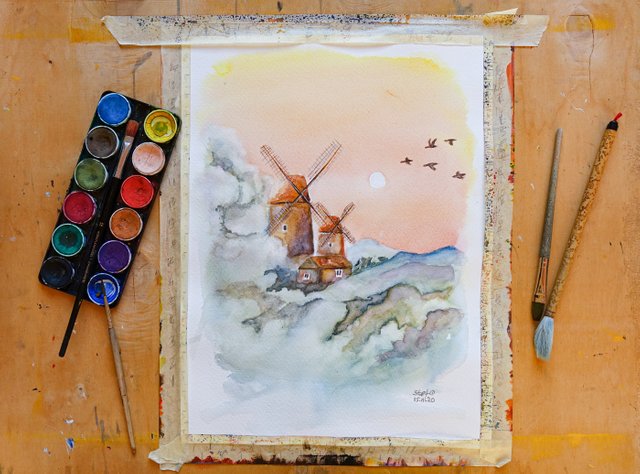 Watercolor painting: "Windmills on mist" by @stef1
Rough watercolour textured paper 30x40 cm, paper weight 300 gsm, watercolours colours in pans and tubes, flat and round brushes
*

Sourse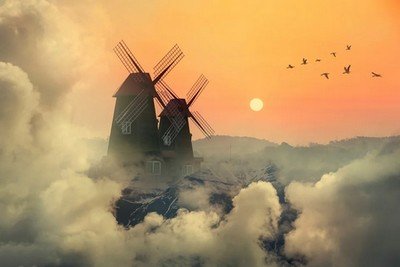 *
I hope you enjoyed my post and thank you for viewing :-)

*
---
CURATION TRIAL @worldofxpilar
---